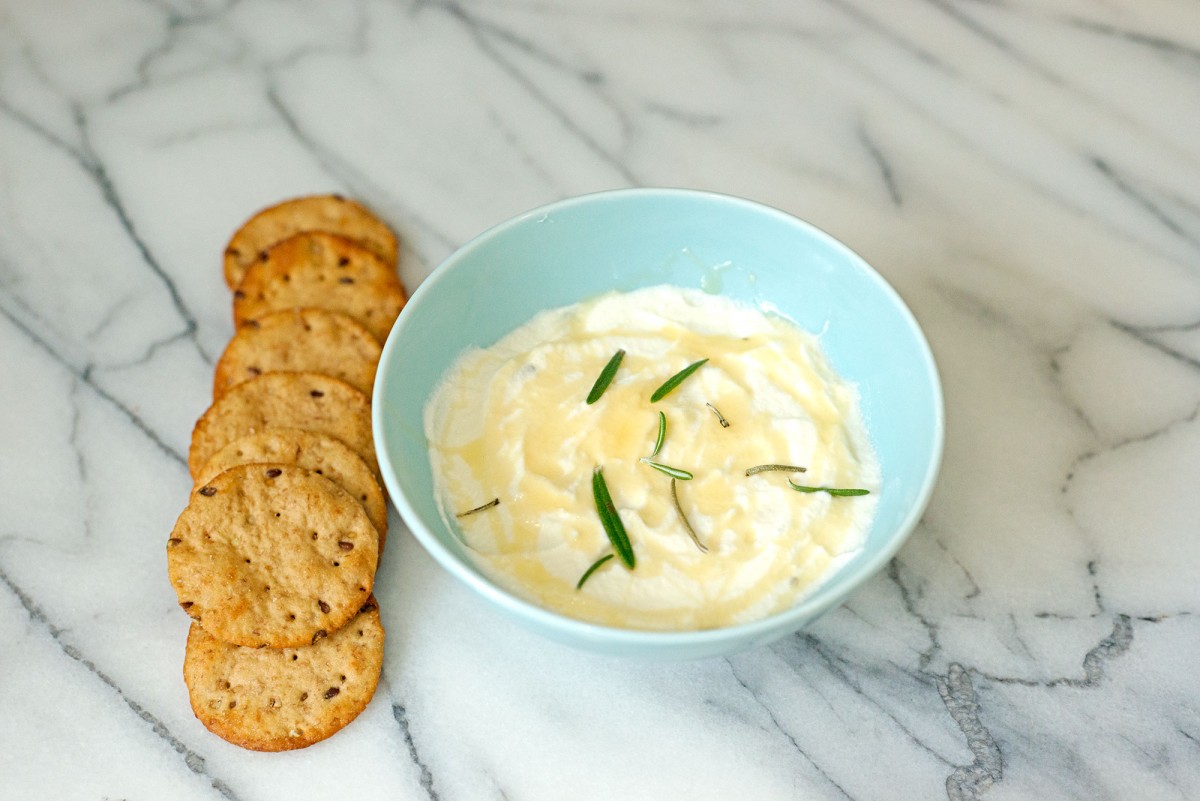 YOU GUYS. My kitchen is done. Post to come just as soon as I am home in the light and can get proper photos of what's going on here. Meanwhile, I'm here to tell you about the easiest recipe ever that you should make immediately. I know that you probably have parties coming up (I know I do!) and you'll need quick and easy foods to make for friends and family, right? Enter this dip.
This recipe is my new favorite thing. It's three ingredients. It's delicious. It's easy to make. And it's easy to make in a small batch or for a group!
Here's what you do: take ricotta (preferably whole milk kind) and add honey to taste. I usually do about a tablespoon for every cup of ricotta. Then, dice up a sprig (or two!) of rosemary and mix this all together. Serve with crackers. Or just eat it out of the bowl with a spoon, as I am sometimes found doing…
This is the perfect party (or book club!) dip for a crowd. Goes well with our feta-honey-rosemary block (seen here). I will be making this for our holiday party this weekend. I will probably be making this for an after-work snack tomorrow. Probably I'll make some for before dinner on Thursday, too. Maybe. Who's to say?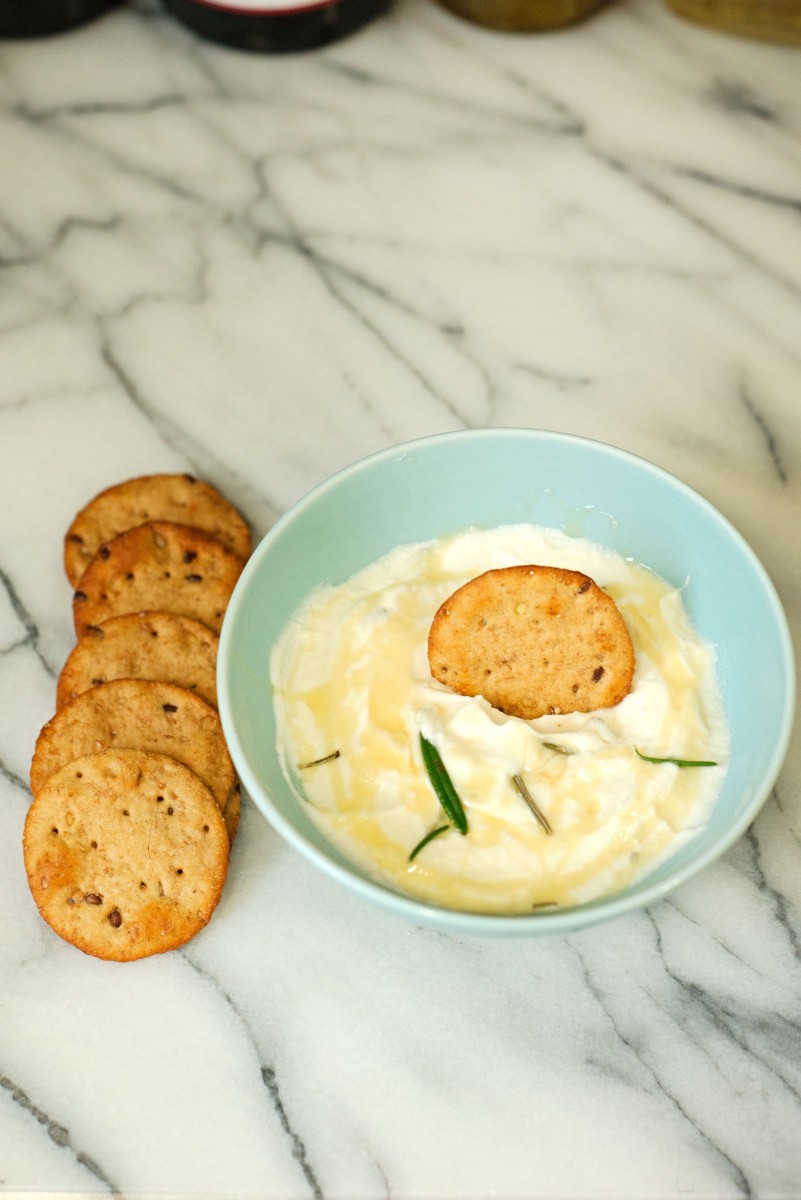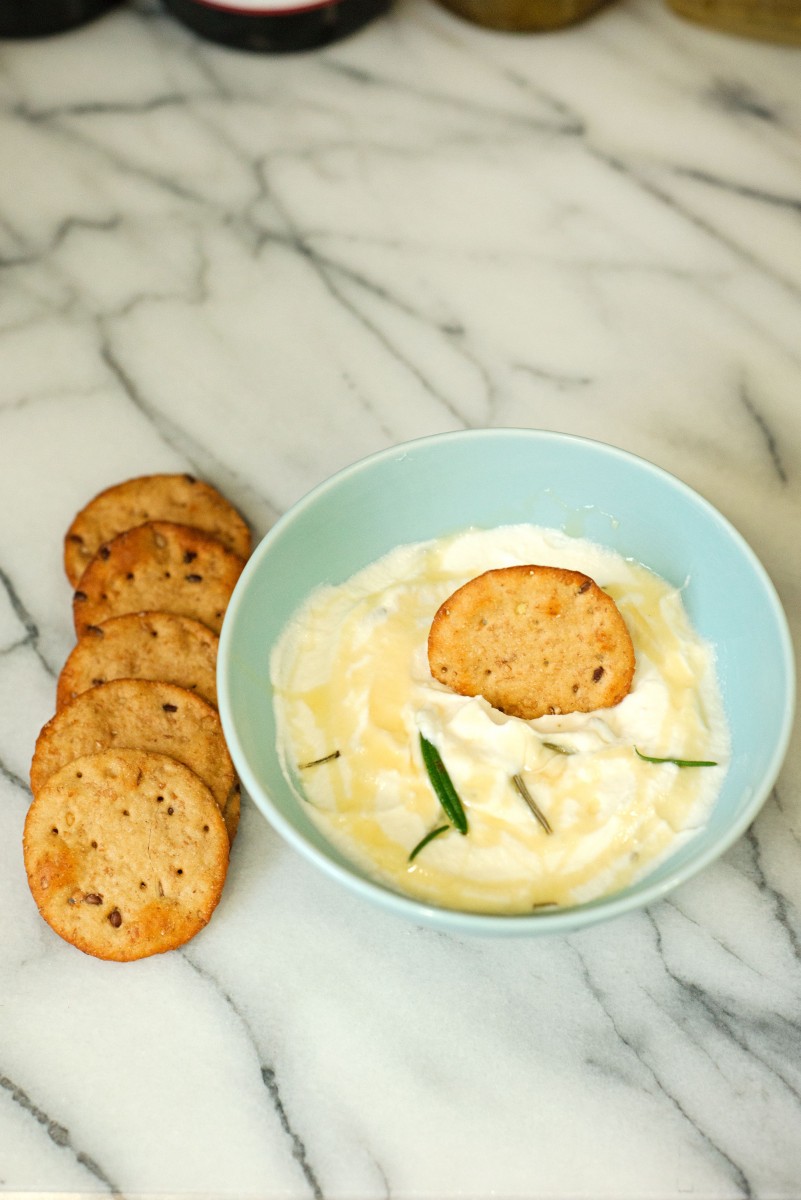 Make this tonight. Let me know what you think. What's your go-to after-work/school snack?
Yum