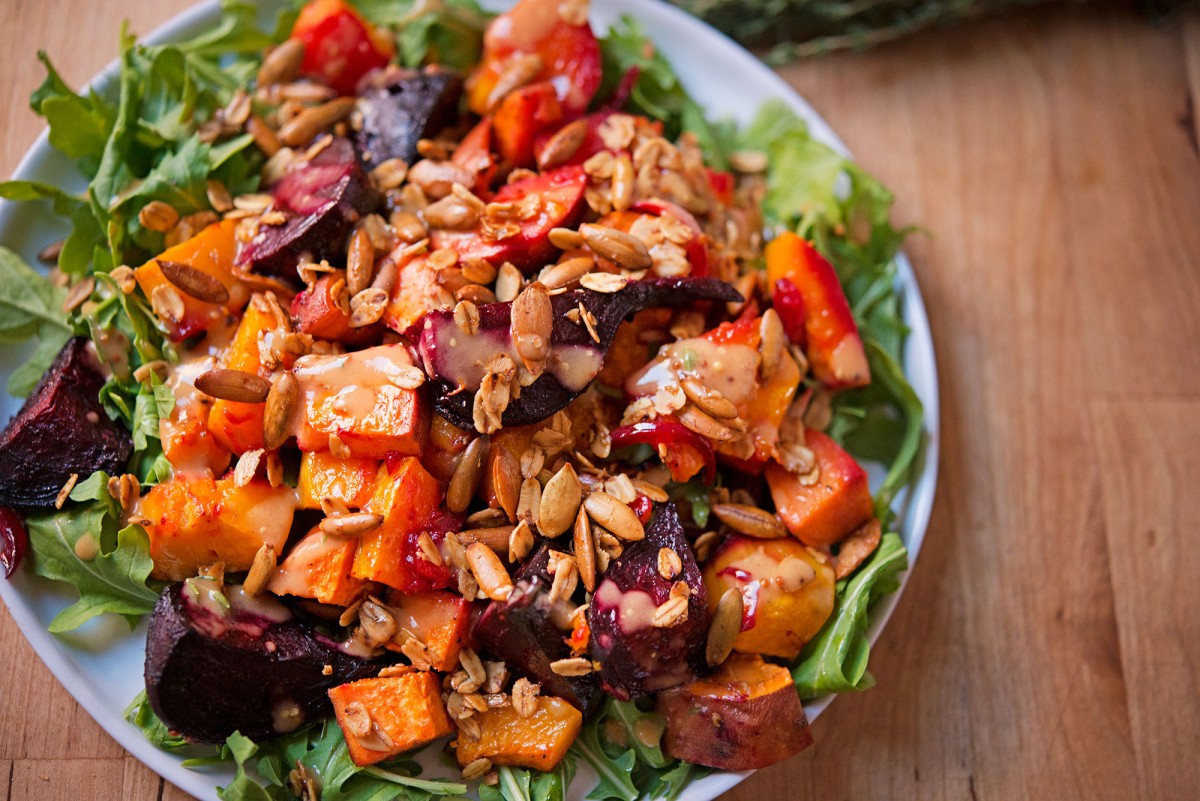 We at GMS are very excited about the impending autumn. Although autumn hasn't really shown its face around these parts, we are expecting it will soon, and in anticipation of that we've come up with an easy roasted vegetable & arugula salad that you guys can throw together and enjoy in the cold months – with plenty of veggies for good measure. Our inspiration was this delicious looking salad.
This recipe involves taking oats and pepitas and roasting them with a little sweetener (we used brown sugar) and a little olive oil, and then roasting a pile of vegetables (we used beets, a butternut squash, a shallot, and a sweet potato) and serving it all over arugula, using whatever dressing you feel like in your heart – we used a peanuty dressing and did not regret it.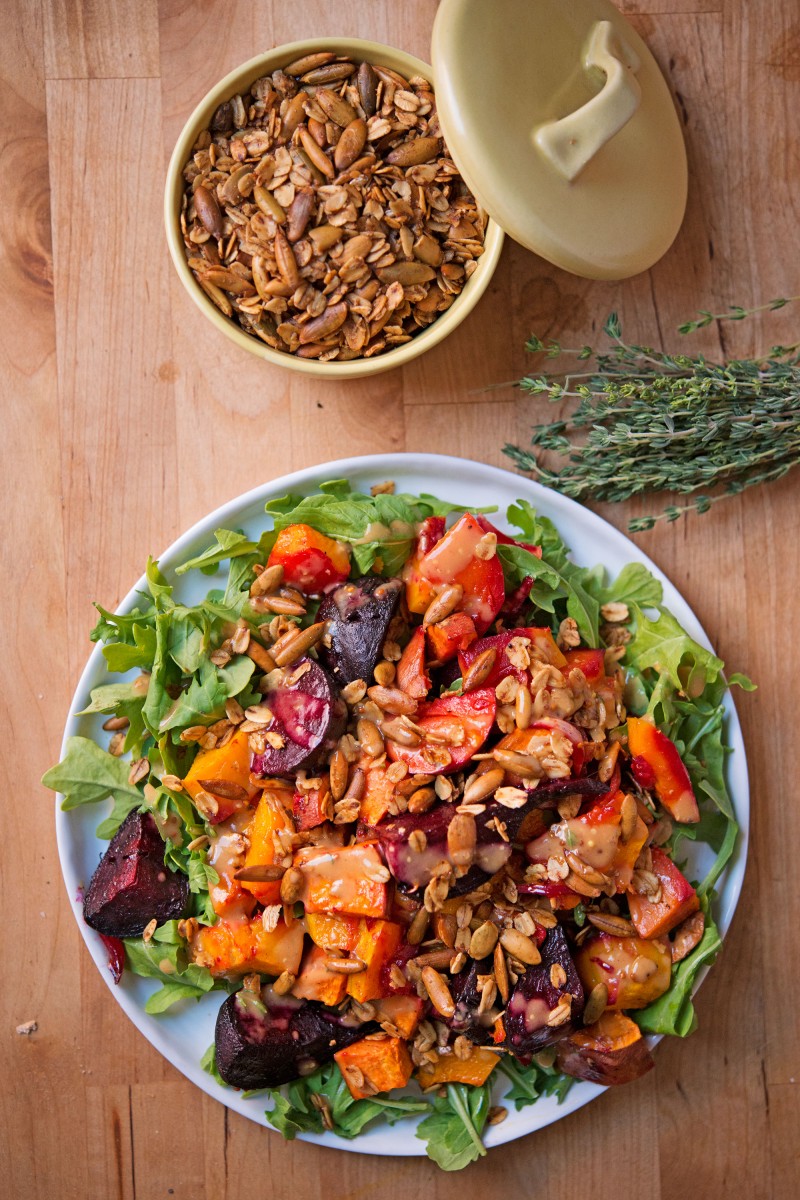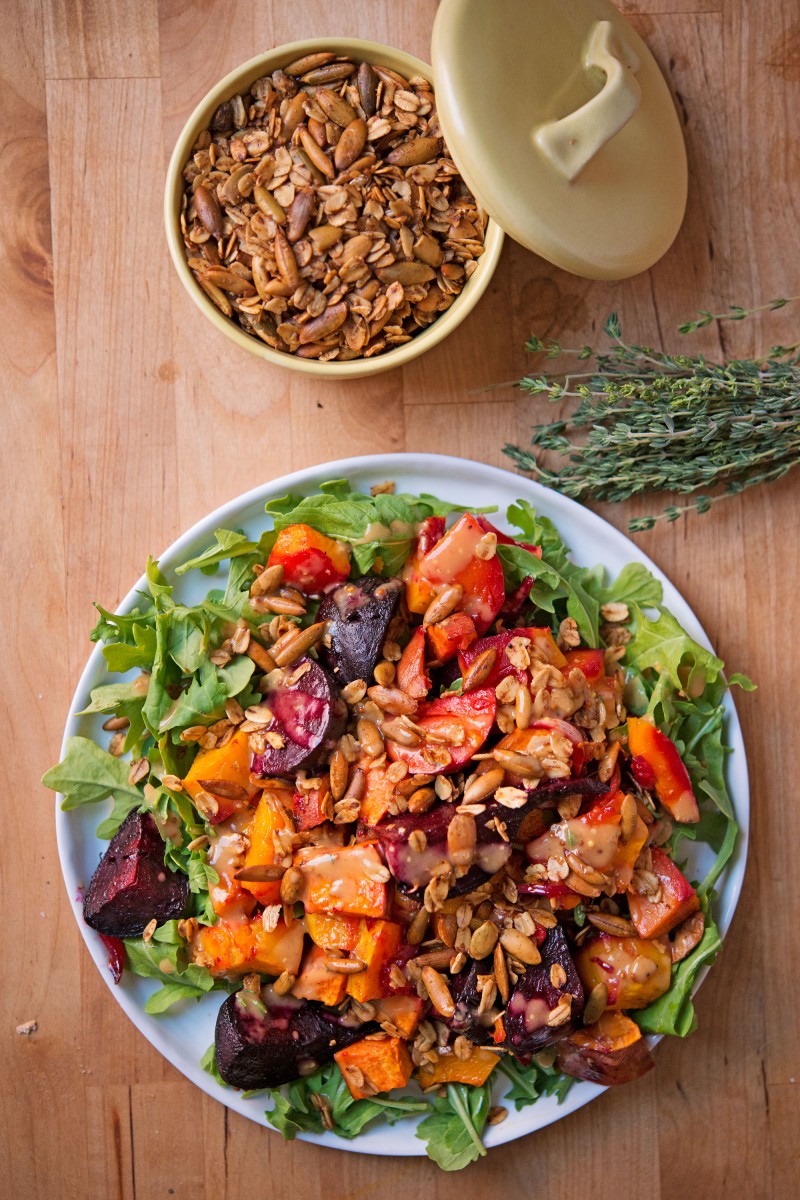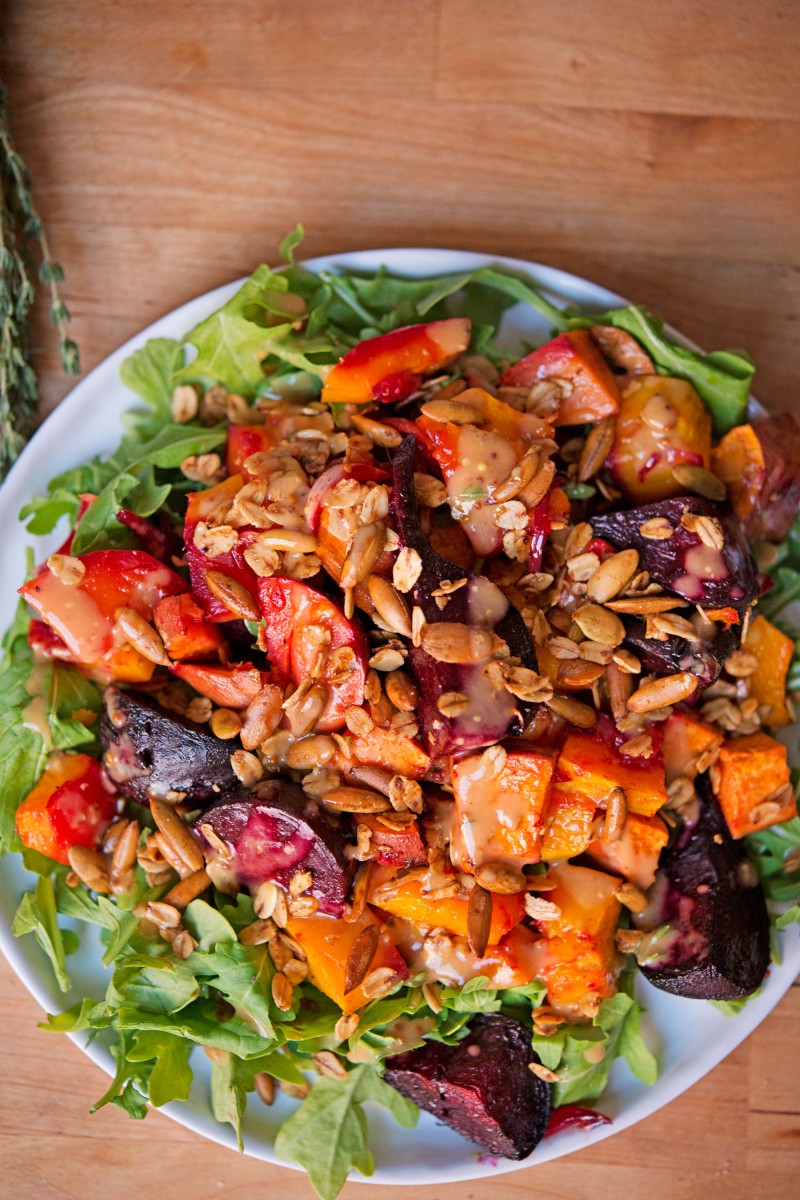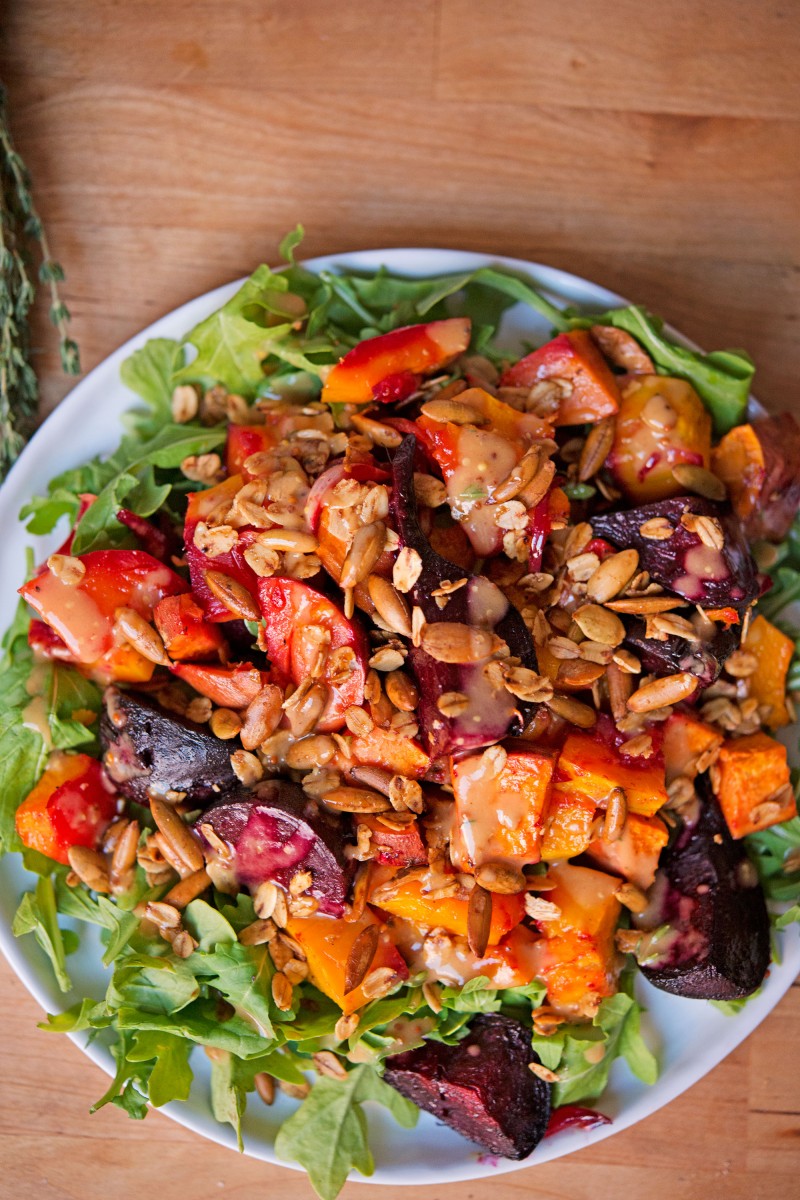 For the whole recipe, head here. You won't regret throwing together this quick dish for a side – or a main course. It's colorful, it's easy, it is a pile of veggies, and it's got some crunch. It's perfect for cooling temperatures when you still want the vibrant greens that summer held.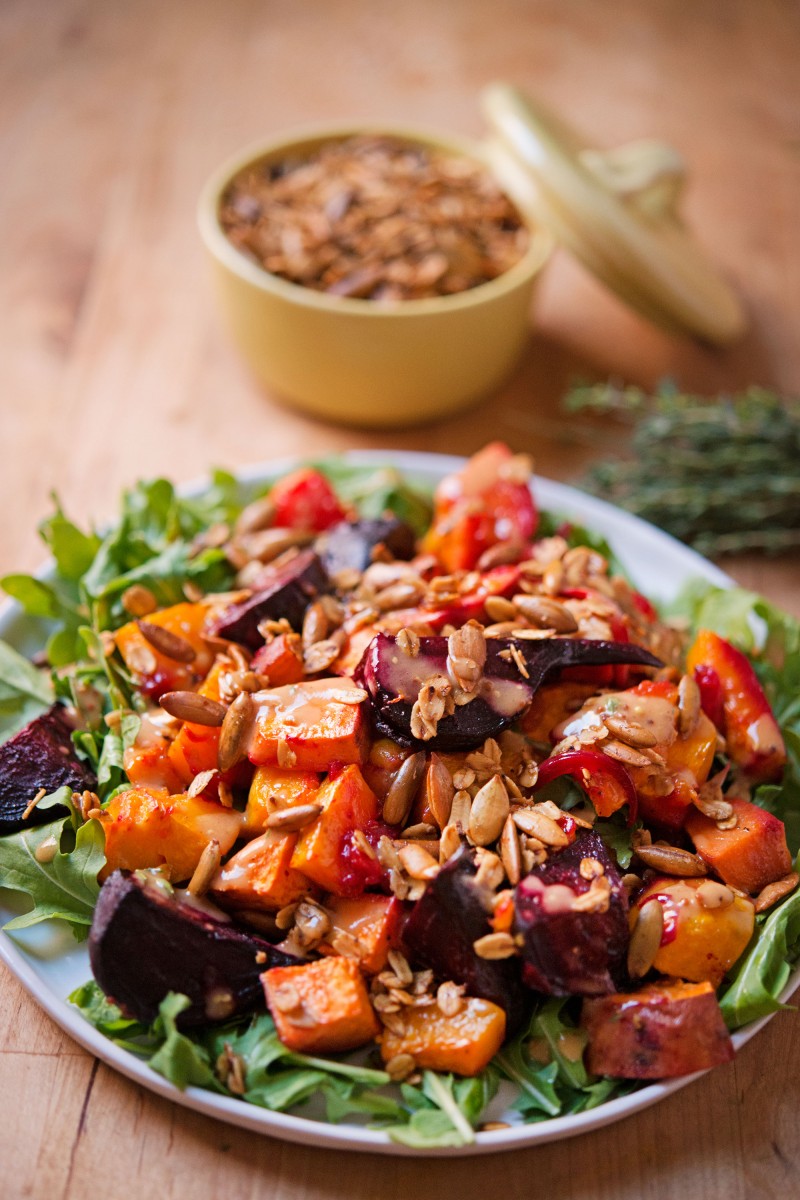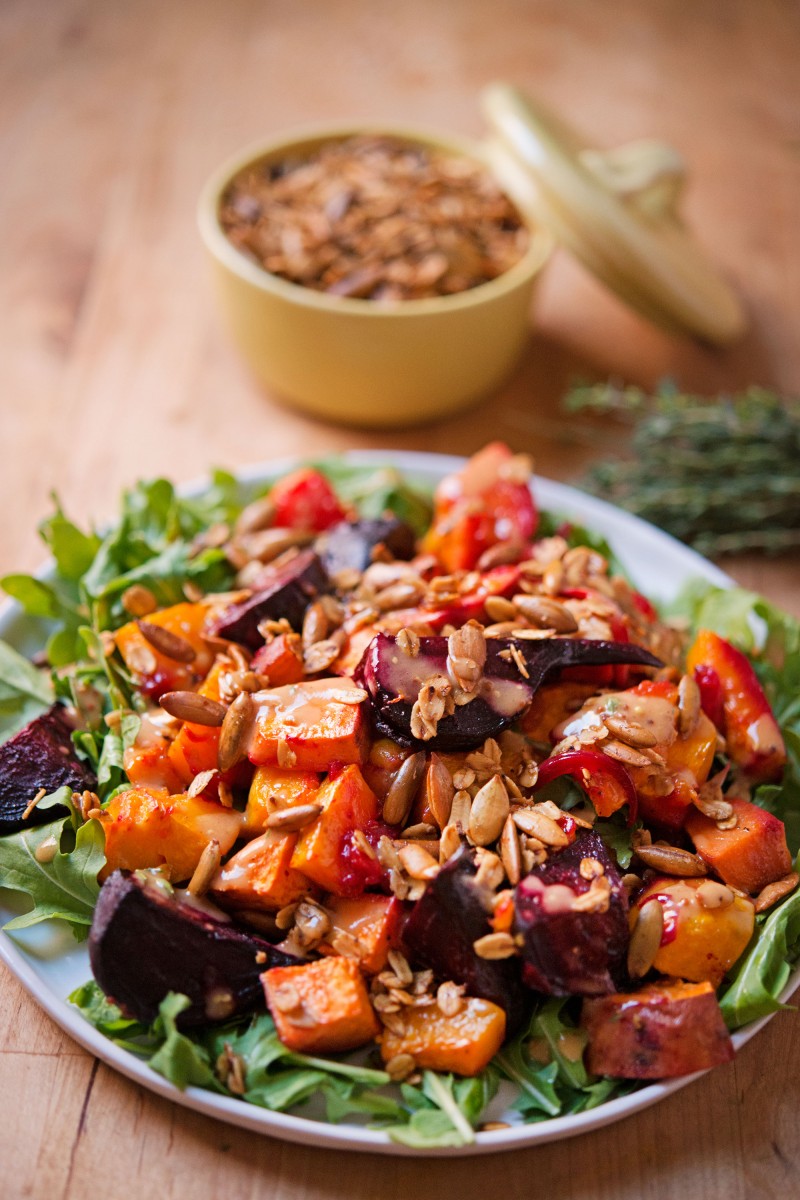 [addtoany]
Yum