During the summer, so many veggies are in season and I want to eat it all. I also don't really want to cook, because it's so hot and I've got better things to do (like sit in the backyard drinking lemonade and reading a book, am I right?)
This recipe is born from wanting to put all the veggies on everything. It's easy and it goes on everything, so start adding it to everything you make. It's also three vegetables and that's it, so it's hard to even call it a recipe, but the recipe's below anyways. You can put these on top of pretty much any dinner and it'll instantly level it up. You can cook this but I like leaving the onion and pepper raw.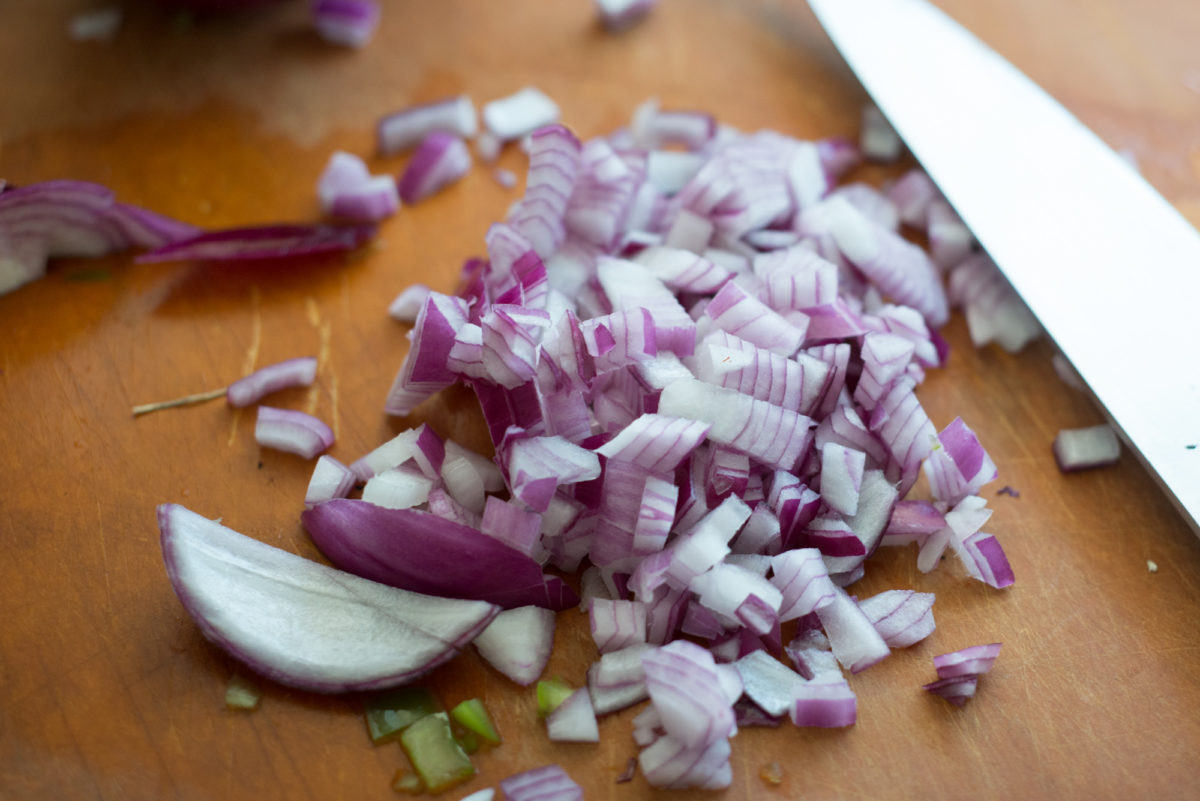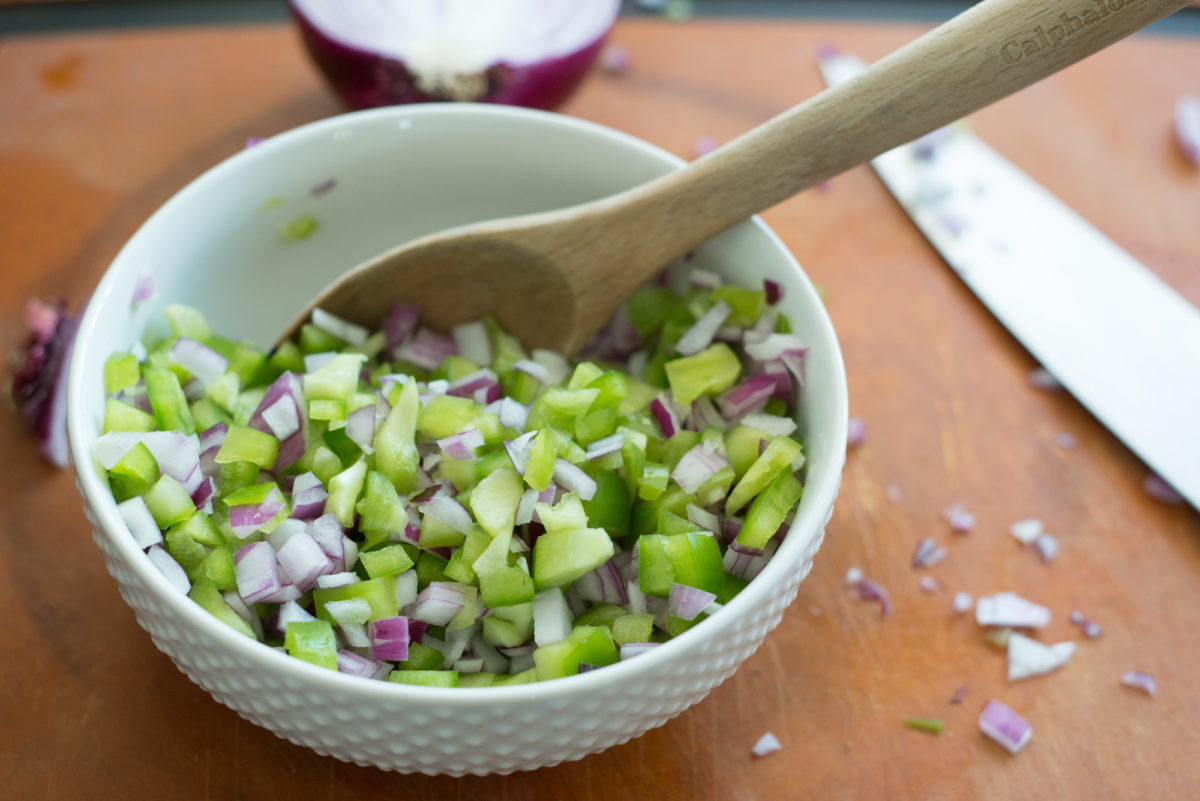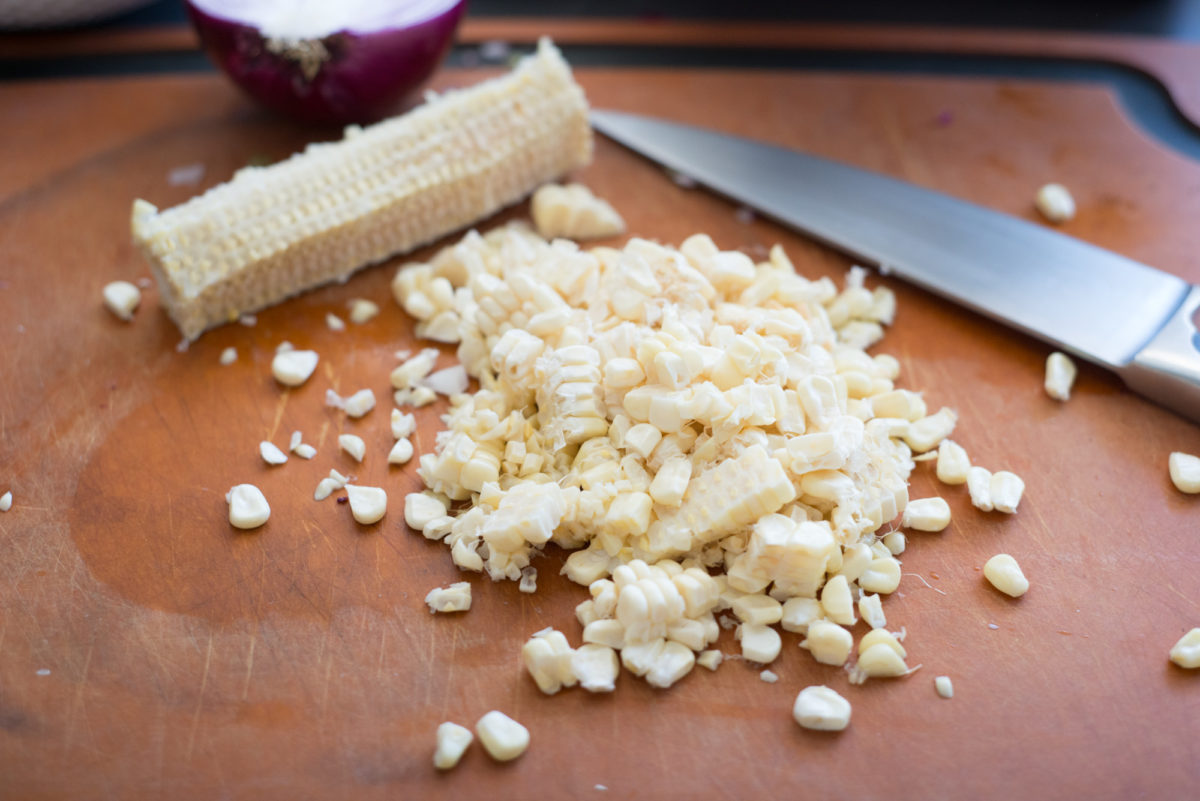 Put this on your Steak Fajitas.
Or your Fish Tacos.
Or on your Taco Salad. You get the idea. And, if you're still having trouble, I'll have some Shrimp Tacos later this week for you to try these on that are the perfect pairing.
Play with this one, folks – use a jalapeno instead of a bell pepper; add cilantro, if you want. You could even just make pico de gallo and add roasted corn. Or add salsa to this and serve it as a dip. So versatile! So colorful! All the veggies. The perfect start to a summer party….now where are those chips?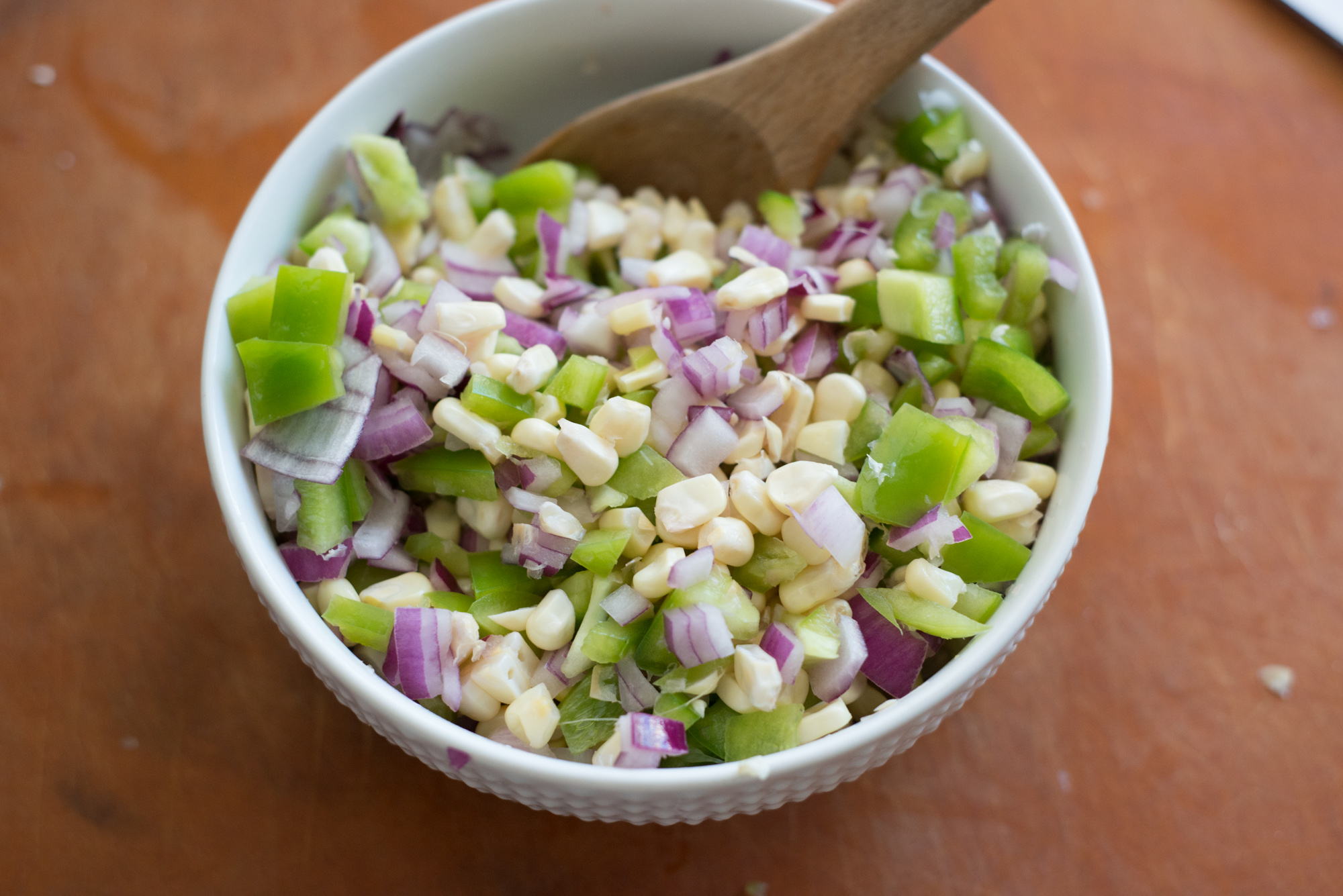 Type: Grill, On The Side
Author: Jennie
Oven Temperature: 450°
Difficulty: Easy
Prep Time: 10 minutes
Cook Time: 25 minutes
Servings: 4-6
Ingredients
1 ear of corn
1/2 red onion
1 bell pepper
1 lime
pinch cayenne
s/p
Directions
Turn your oven to 450. Lightly oil your ear of corn, then stick in the oven wrapped in tinfoil for 20-25 minutes.

Meanwhile, dice your onion and bell pepper.

Juice your lime.

When the corn is done, carefully chop it off the cob. Then, mix lime juice, corn, pepper, and onion in a bowl. Salt and pepper and pinch with cayenne. Serve as a side, on tacos, roast meats, etc.
[addtoany]
Yum