Hey everyone! With the fourth around the corner, we thought it'd be fun to report the 4th of July Inside-out Cupcakes from last year we made with Kelly from Studio DIY. We hope you enjoy this post, and have fun plans for this Independence Day!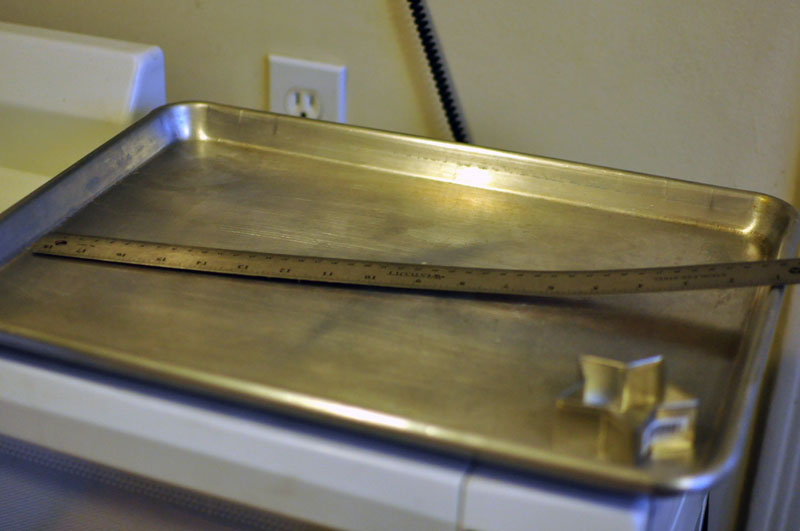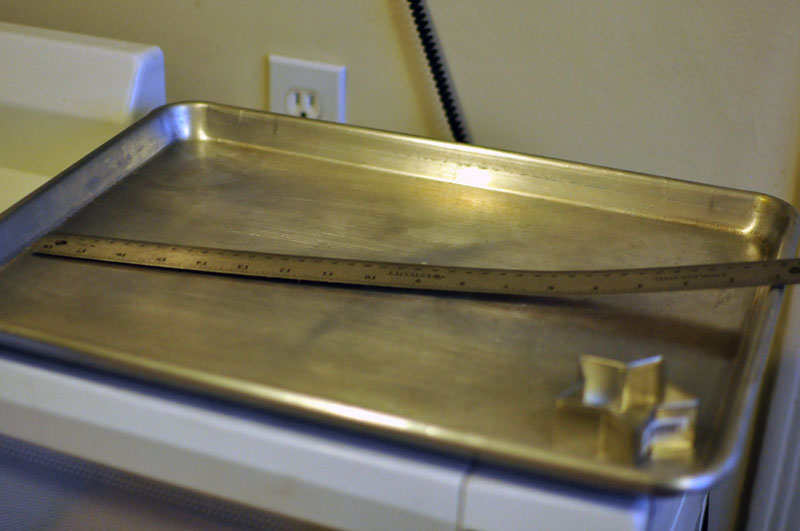 A few weeks ago, Kelly from Studio DIY™ and I got together to brainstorm ideas for Fourth of July – and I think we came up with something really fun! After we came up with our idea for what I'm calling inside out cupcakes, I had some planning to do. I needed a jelly roll pan, a star shaped cookie cutter, and a ruler.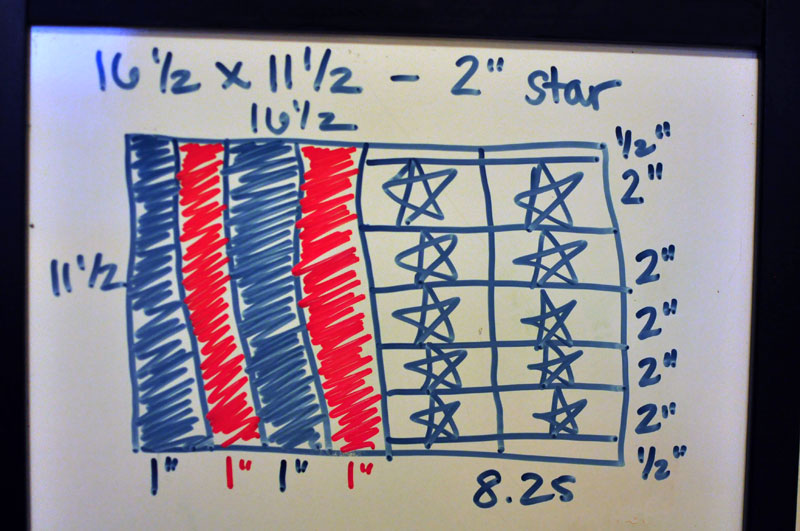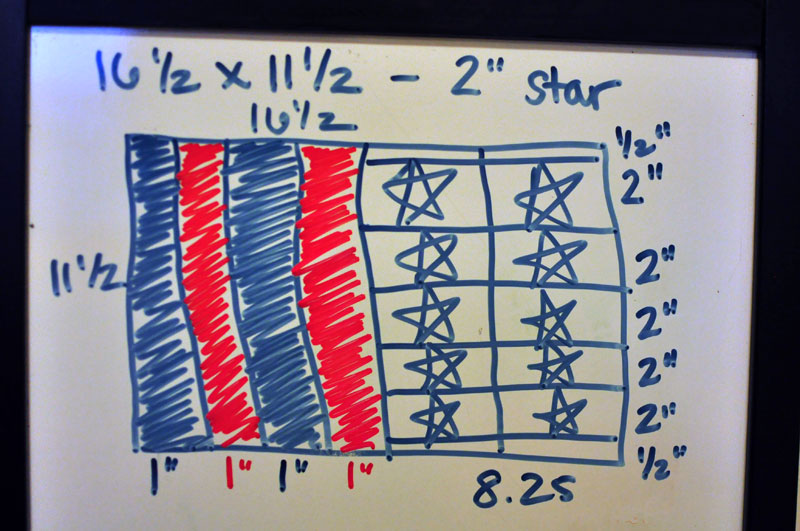 Here's the plan – one inch rows of blue and red frosting. The stars are about two inches, so I would cut them out of the sheet cake on one side (above, right) and then cut stars out of the frosted side (above, left.) Make sense? Here we go.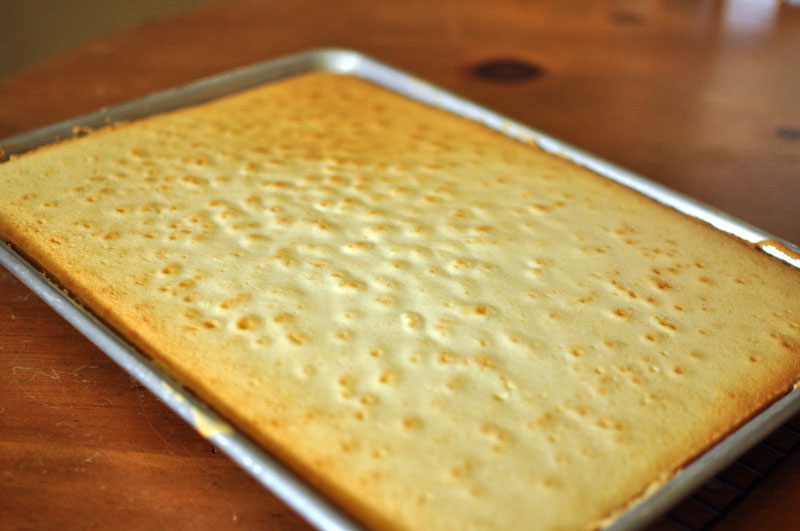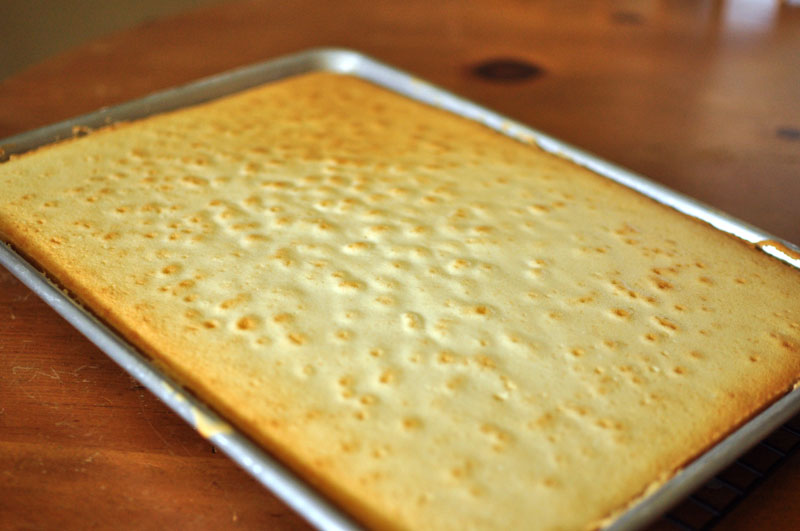 Step one: Make a sheet cake. For sheet cake tutorial, check this out. Freeze the cake in the freezer after it has been fully cooled, for about thirty minutes.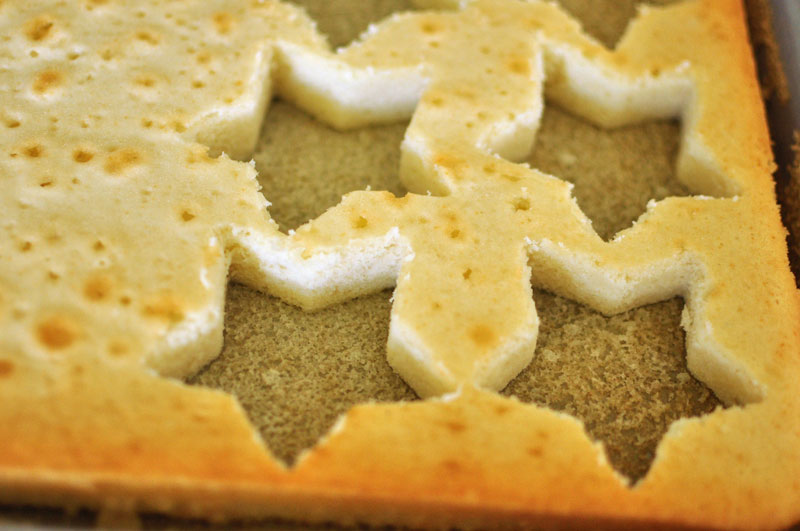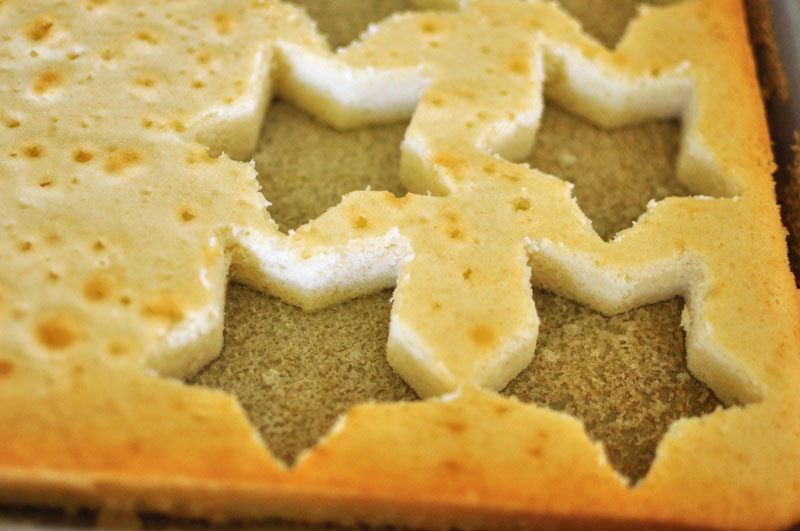 Take the star cookie cutter, and cut some stars. The sheet cake should be enough to make ten inside out cupcakes.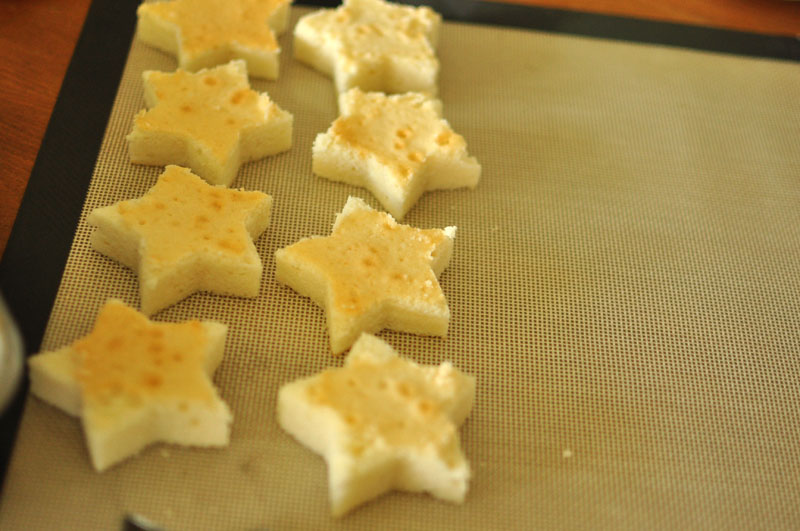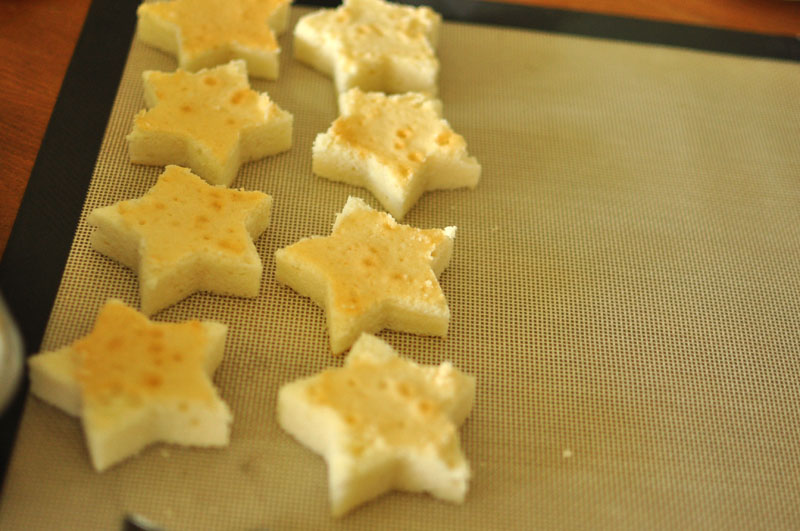 Place your stars onto a flat surface (preferably a nonstick baking surface.)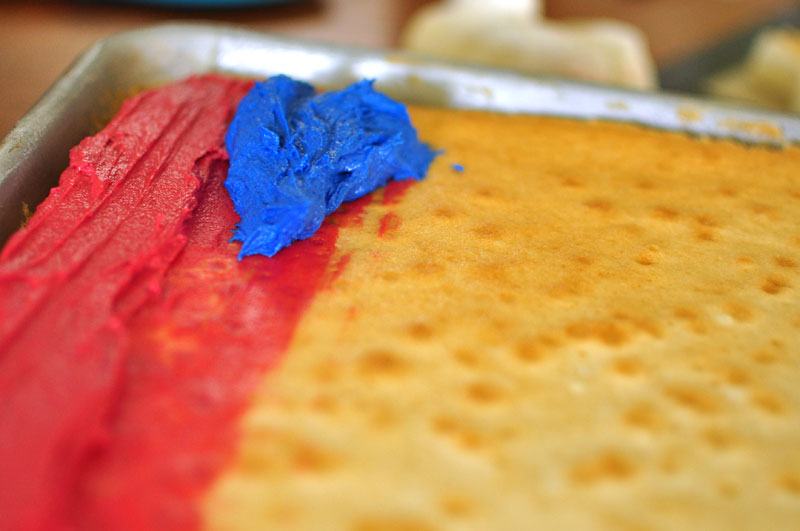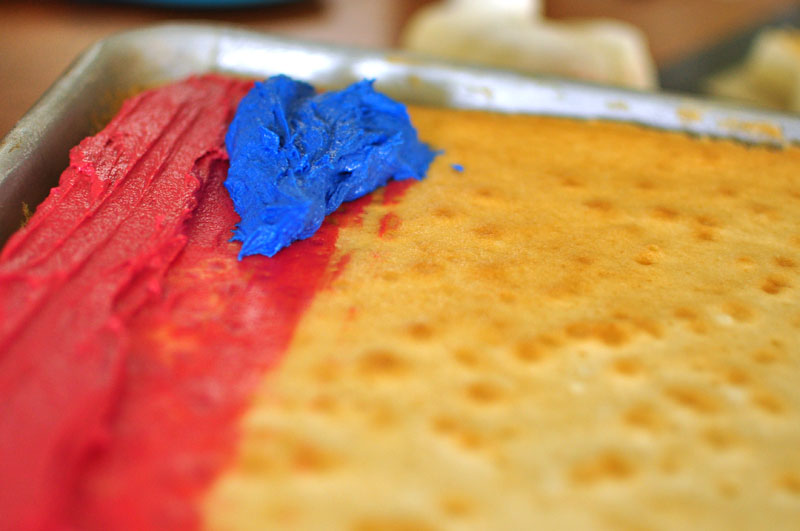 On the other side, you're going to frost in rows. First, your red or blue, and then your other color. If you make skinnier rows, I suppose you could even use three colors! Stick it back into the freezer for about 10-15 minutes. You want the frosting to firm up, but you don't want it to be too firm, or else you won't be able to cut through!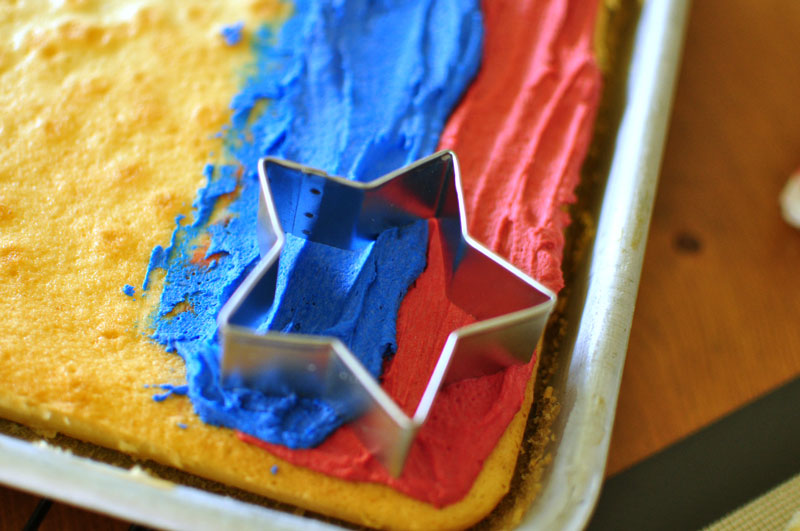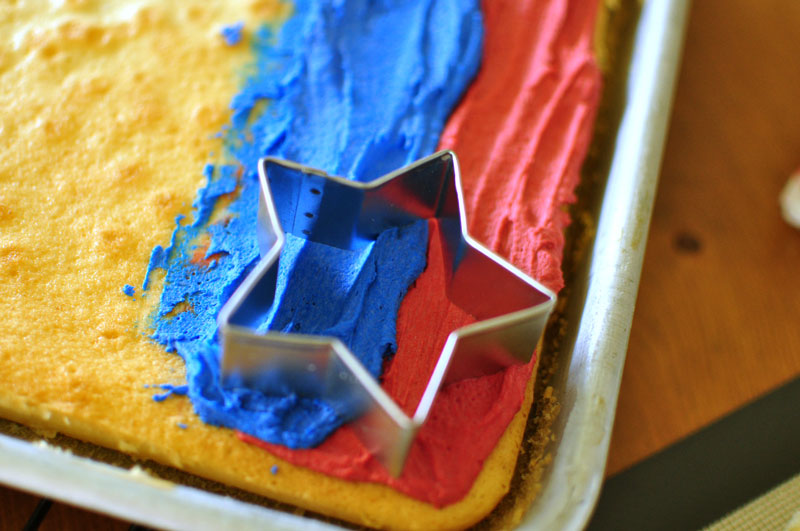 Take your star cookie cutter and cut away!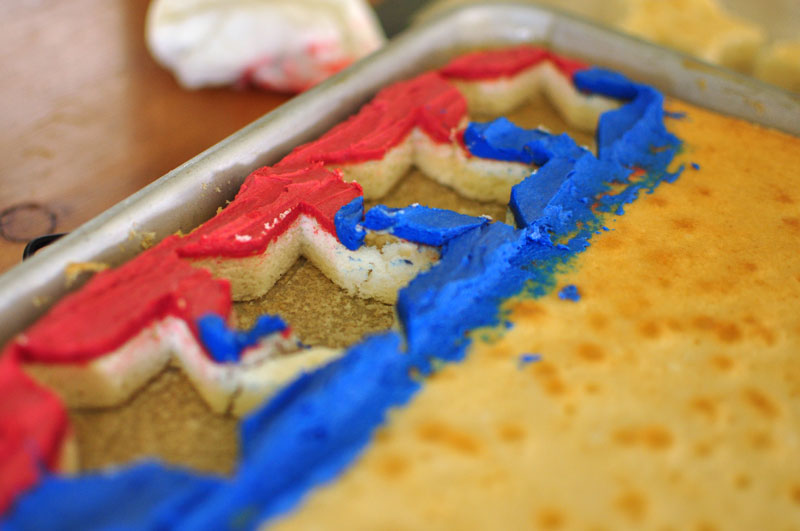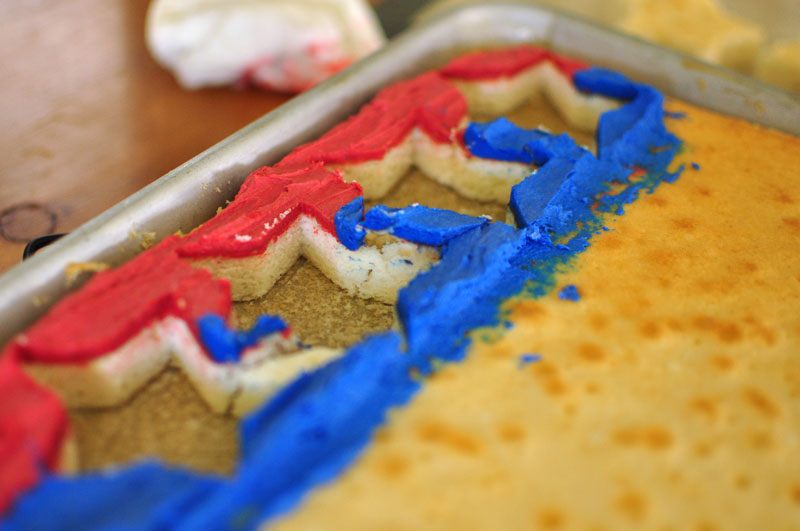 You'll end up with something that looks like this.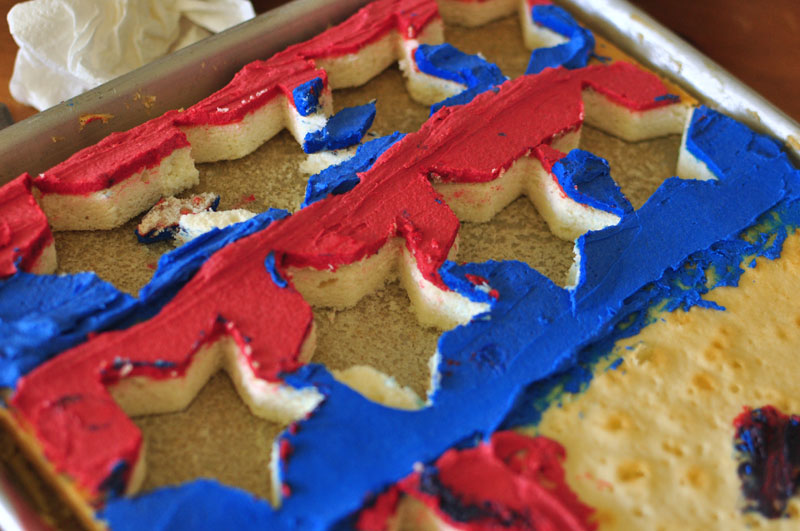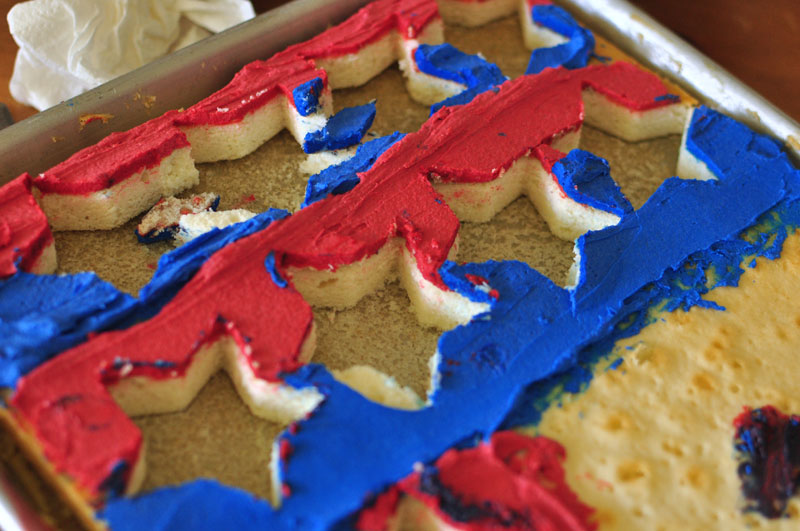 Make another row, and keep going. See those little pieces that broke between stars? Eat those when you get a minute. You'll thank me later.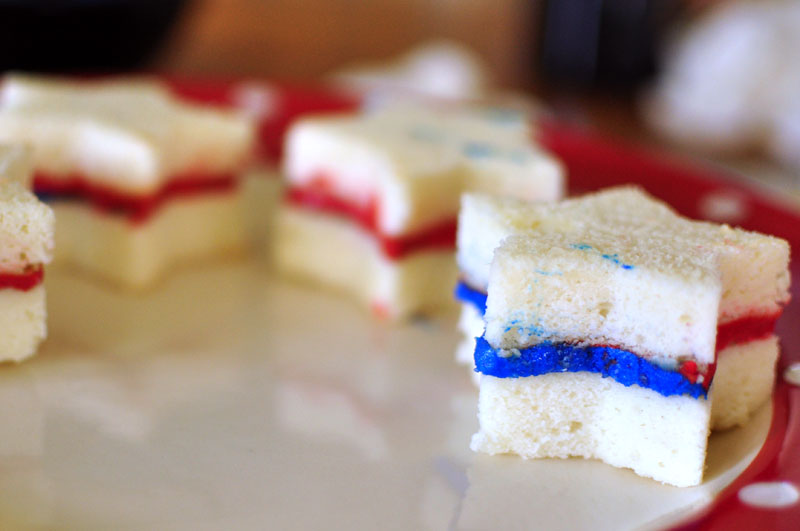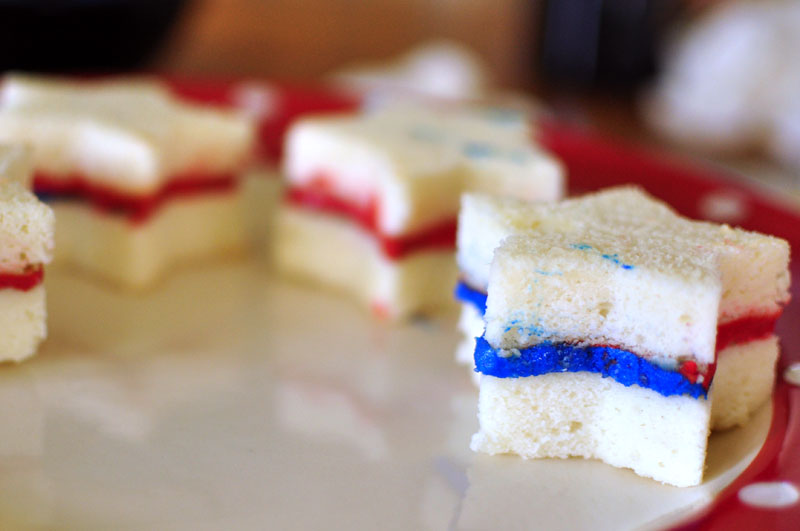 Stack your frosted star onto your non frosted star. You now have an inside out cupcake! Repeat until all star cupcakes have been built.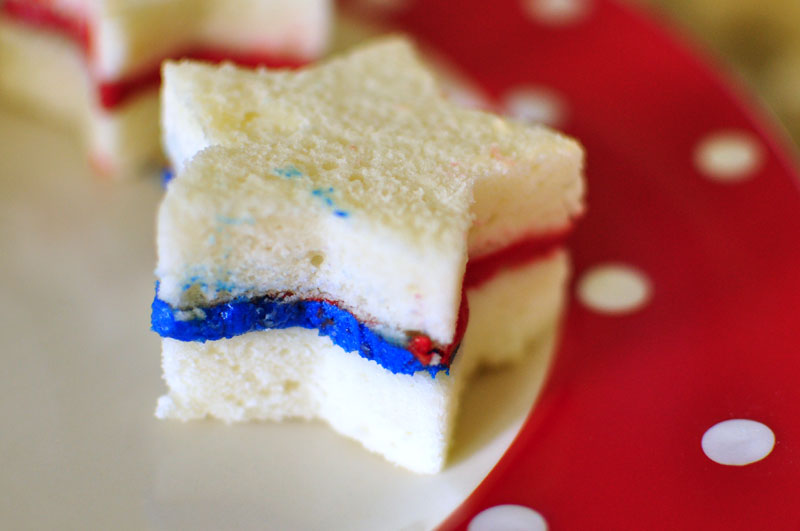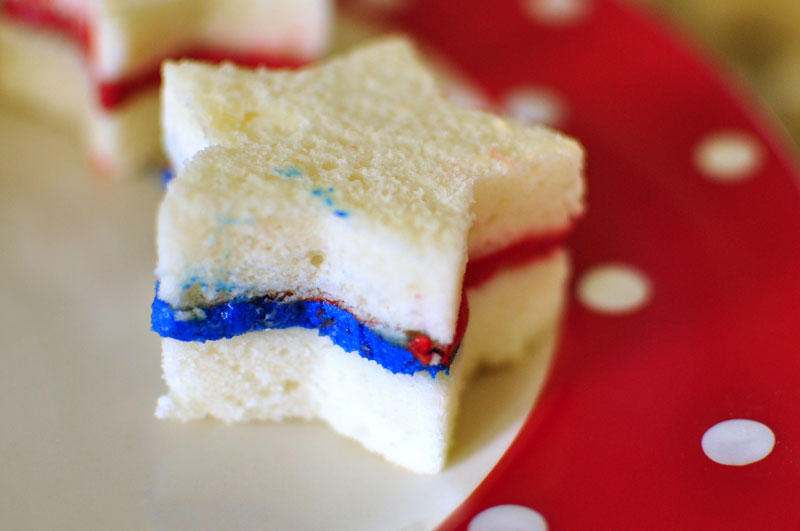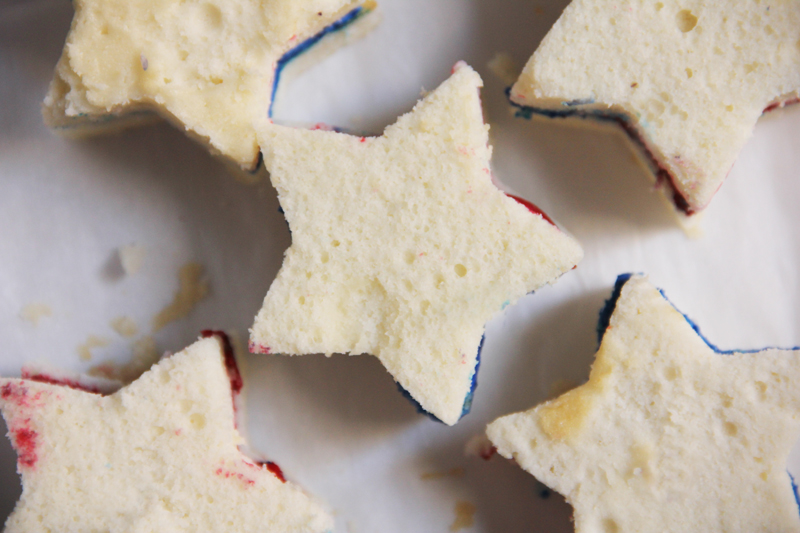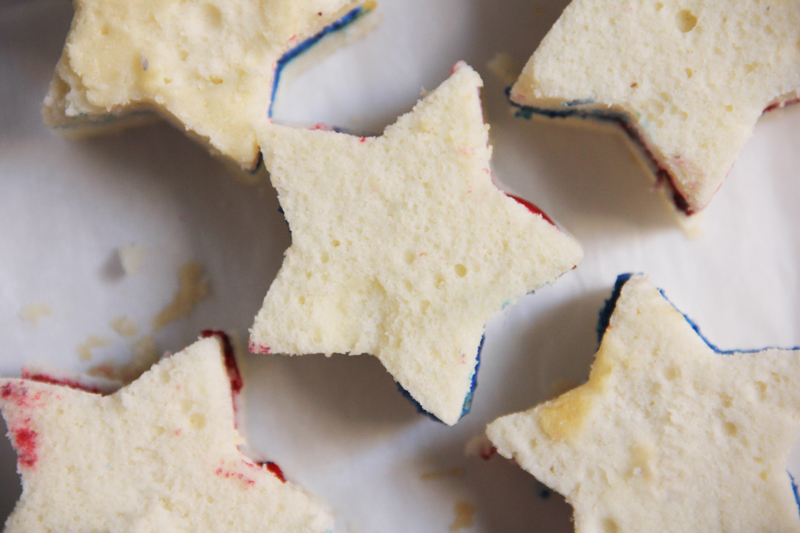 [Photo by Studio DIY™]

You now have a delicious beautiful cupcake, patriotic and all! If you want to get fancy, which I usually do, you can do something fun on the top of the cupcakes, such as this: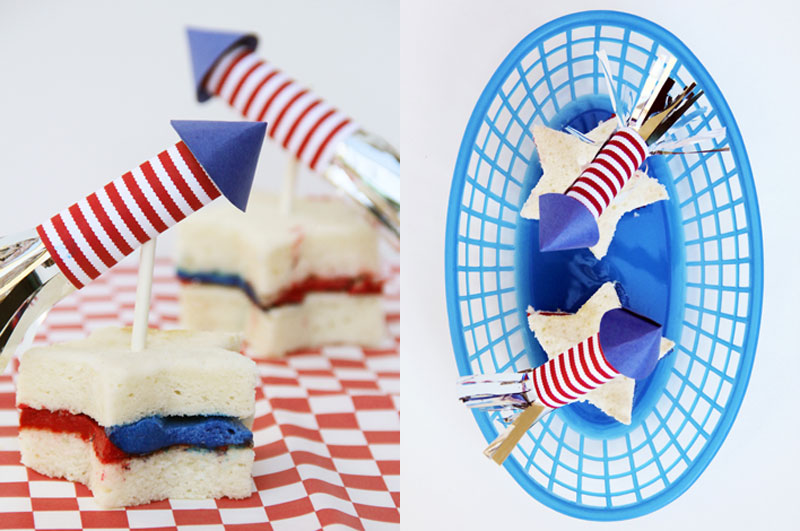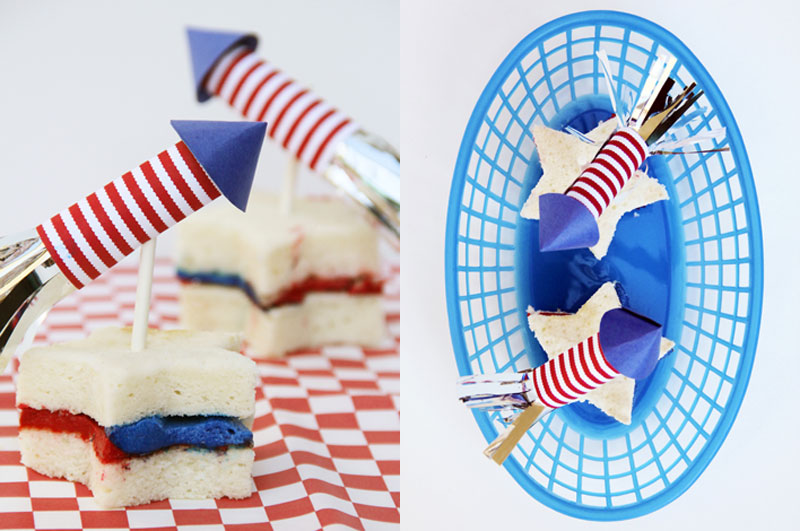 [Photos by Studio DIY™]
Thanks to Kelly for crafting such fun toppers – and for coming up with such a great idea!
And, bonus: when you're done making your inside out cupcakes, make cake balls with the leftover cake and frosting – your coworkers (or family/friends/neighbors) will surely thank you!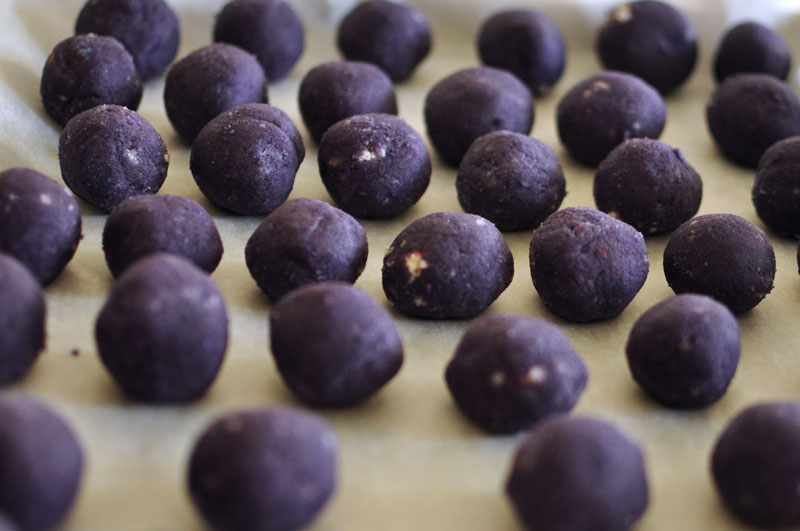 Happy Fourth of July baking/crafting, everyone!
[addtoany]
Yum