You guys, I made some thumbprint cookies this weekend, but they sucked so hard. I took the recipe from the Internet, and I had never made thumbprint cookies before so I just kind of trusted the recipe, even though the cookie dough was basically just rosemary butter. It wasn't right.
ANYWAYS but this isn't about those terrible cookies. It's about this funfetti cake I'm reposting because I wanted to give you sweet cookies and instead they were the worst so instead I'll give you a cake! I posted this about this time last year for Mary's birthday, and since it's coming up next week, I thought it appropriate!
************************************************************************************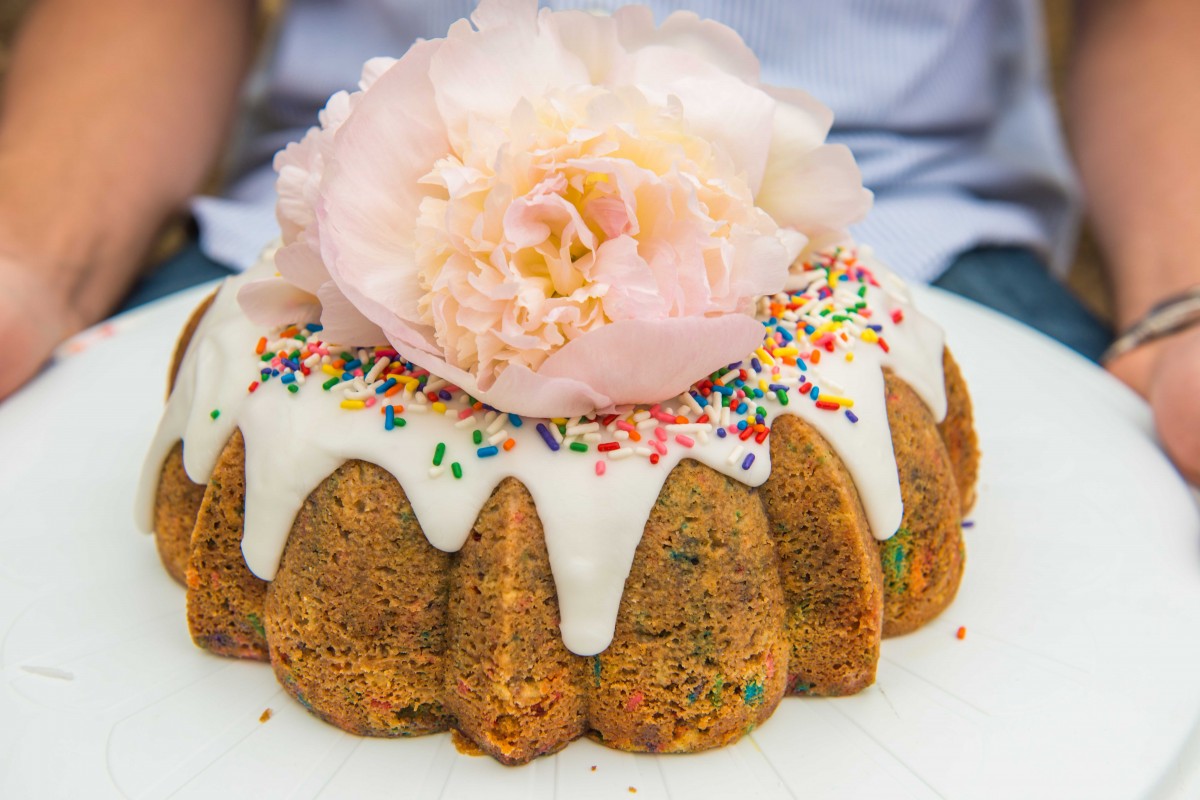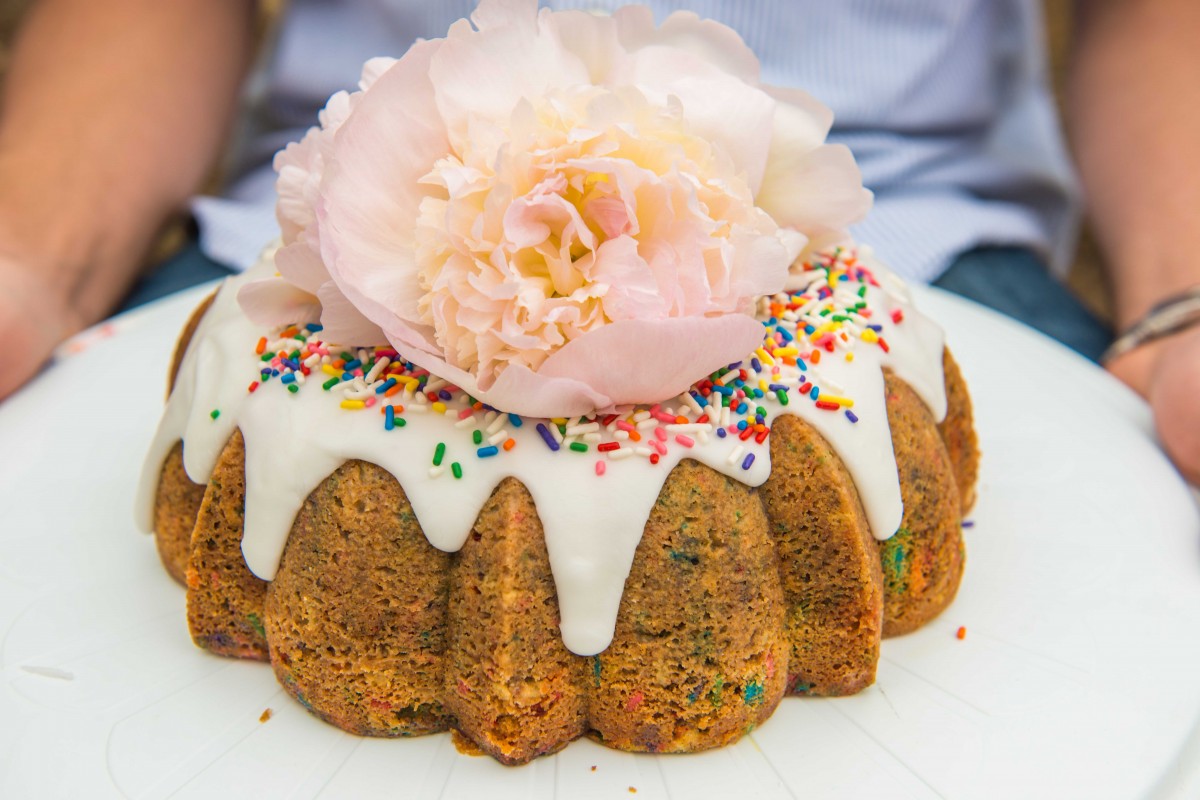 Whoever invented sprinkles was really onto bottling happiness right up. We love sprinkles over here at GMS, and we're always itching to put them on anything we can get our hands on…or IN anything. So a funfetti bundt for Mary's birthday? Definitely doable.
For this bundt, we made our normal vanilla bundt (sans vanilla bean and with vanilla extract instead) and then we added an entire cup of sprinkles. The recipes we found kept saying "add a third of a cup" or "add a half of a cup" but let's be serious, is that enough? Absolutely not.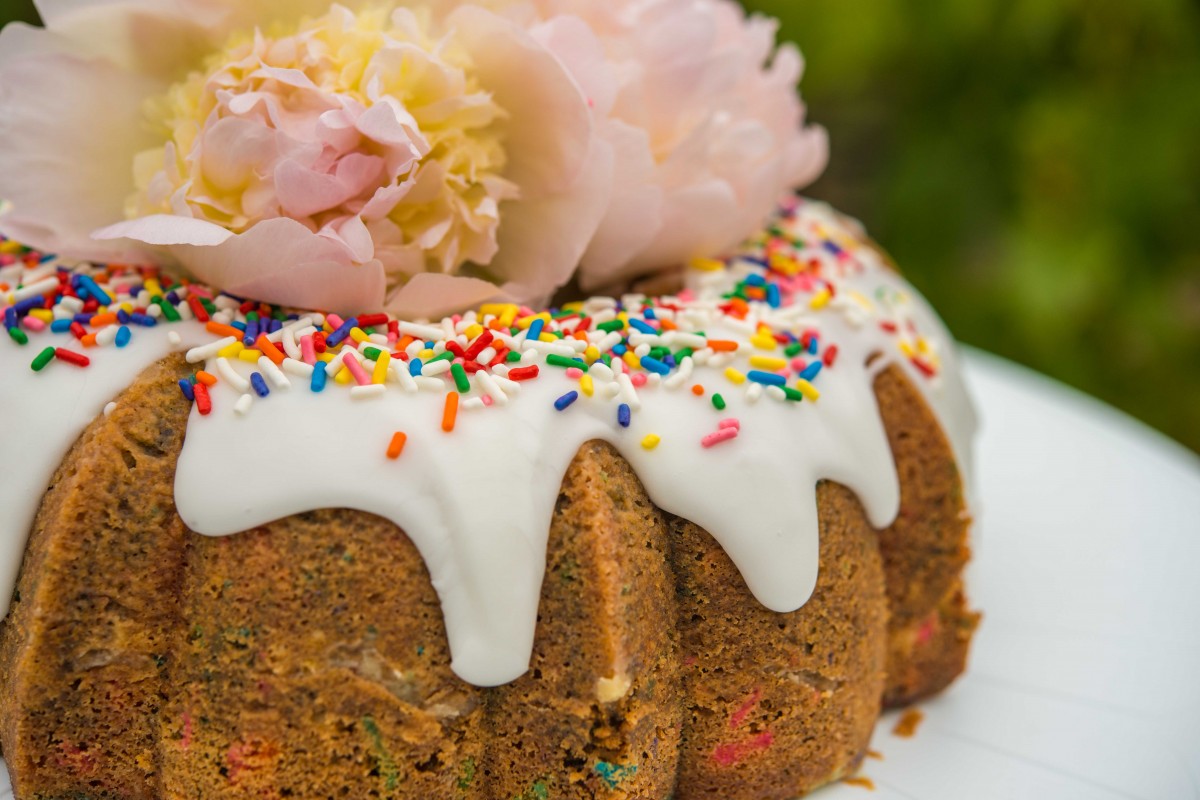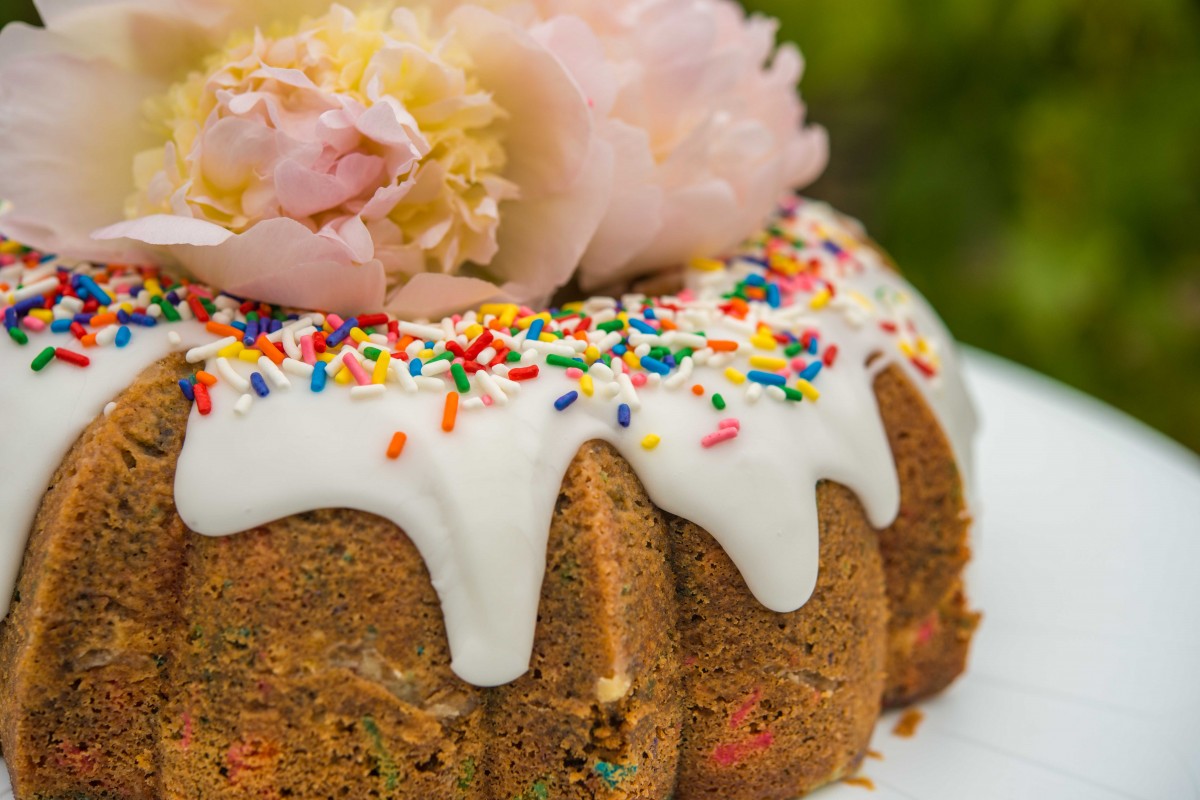 Then, we decided that we needed some perfect white frosting so we used one teaspoon of vanilla, some powdered sugar, and then added heavy cream until the frosting is JUST starting to run – it should be about two tablespoons of heavy cream for every cup of confectioner's sugar.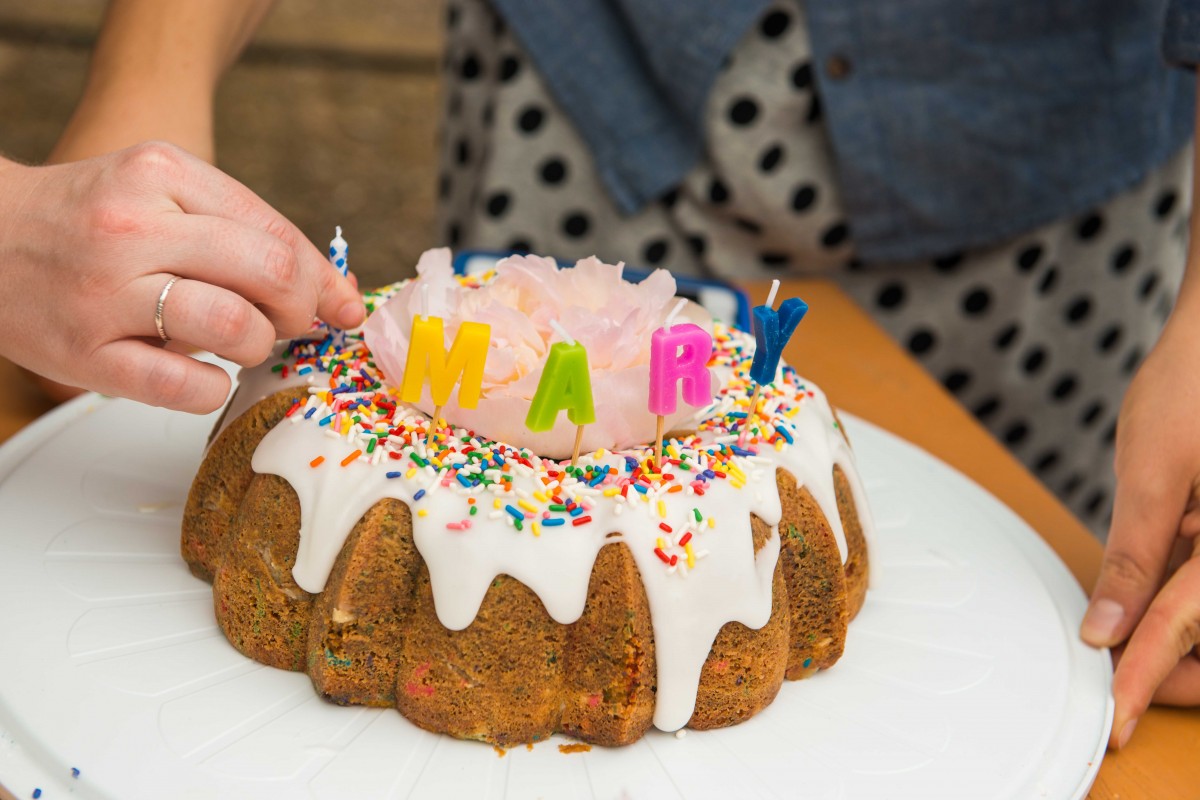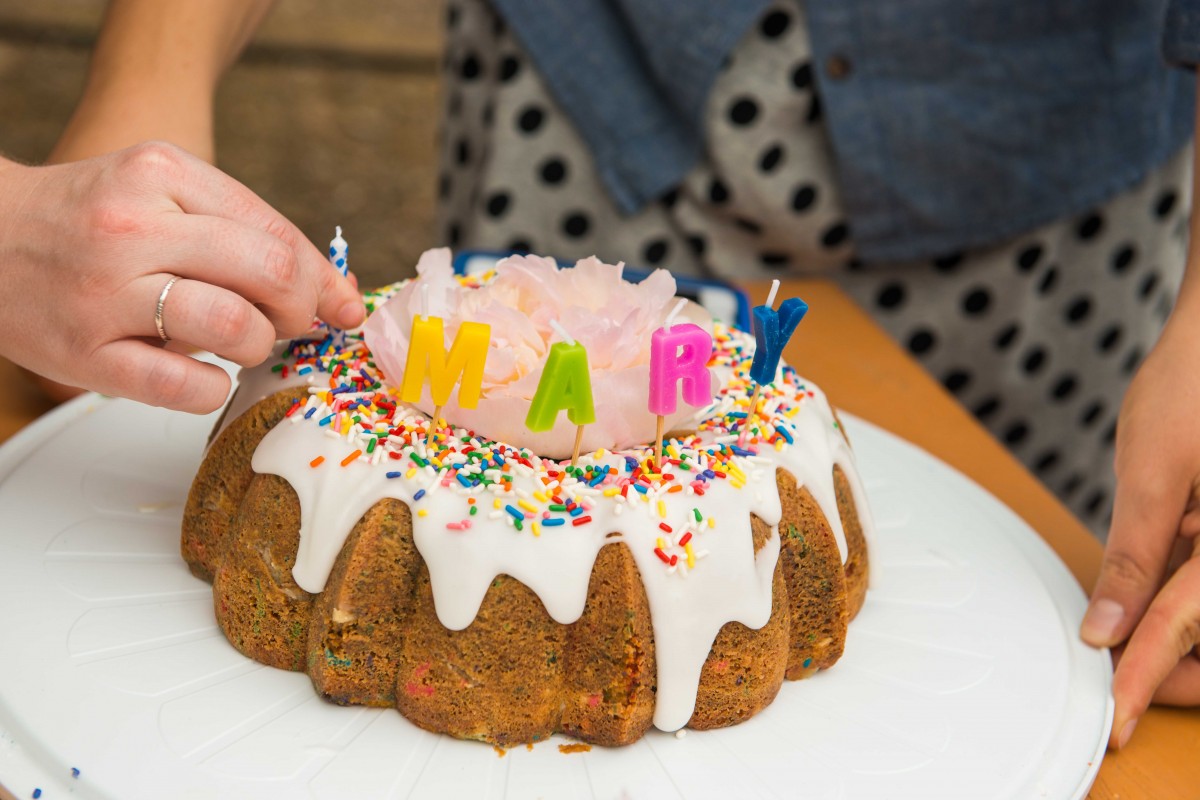 Here's my advice about the frosting, you guys. Are you listening? THIS IS VERY IMPORTANT. OK: When you make frosting, start small. Start with one cup of sugar. See if that's enough. If it's not, make another. But don't think you need three cups and then make three cups worth and then have leftover frosting. Because you know what? You don't use that leftover frosting. You leave it in your fridge for too long and then you waste it. So, start small.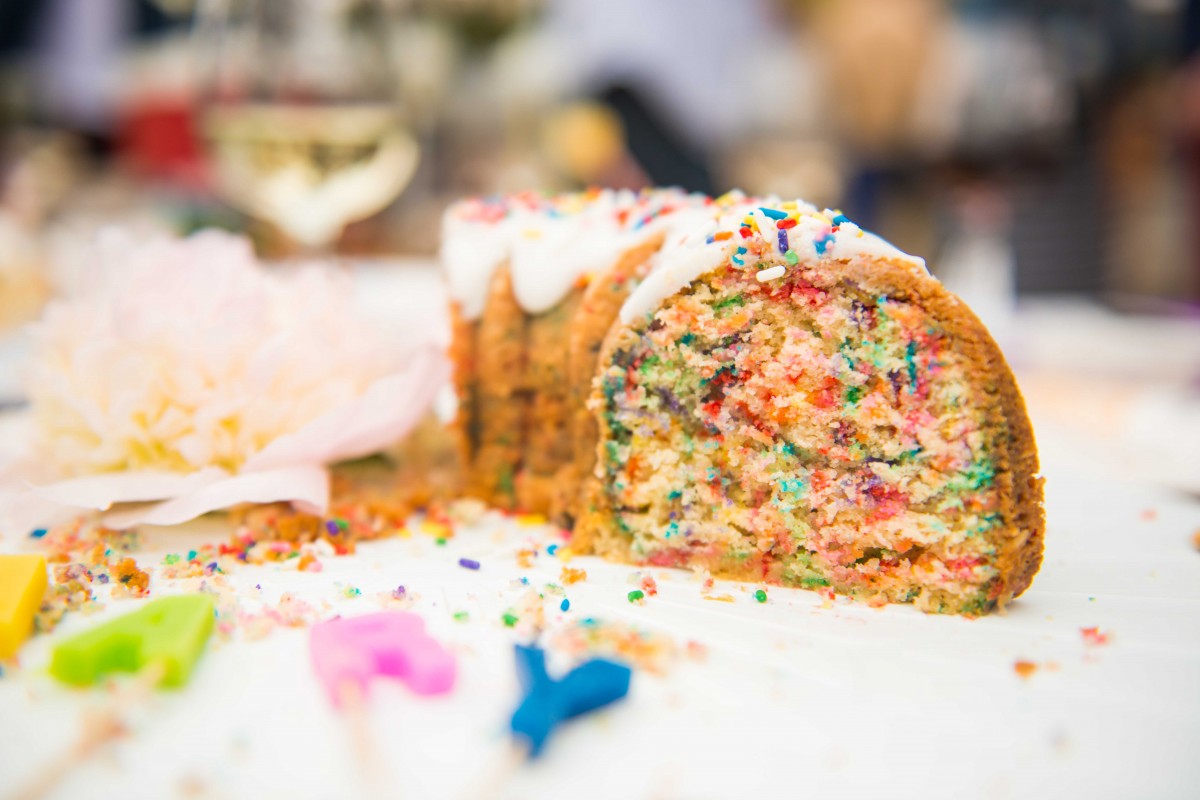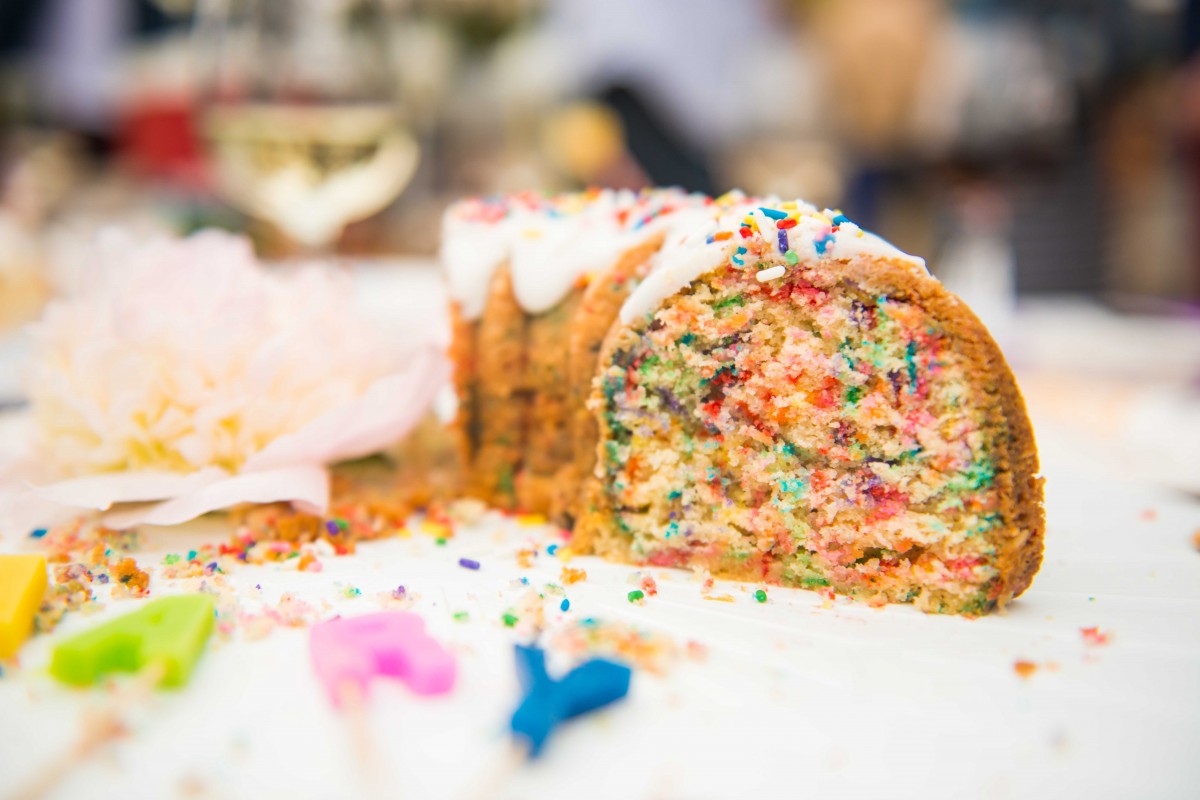 Here's what your delicious sprinkle cake will look like on the inside. It's a party in your mouth. It's a party on your plate. It's the perfect birthday cake.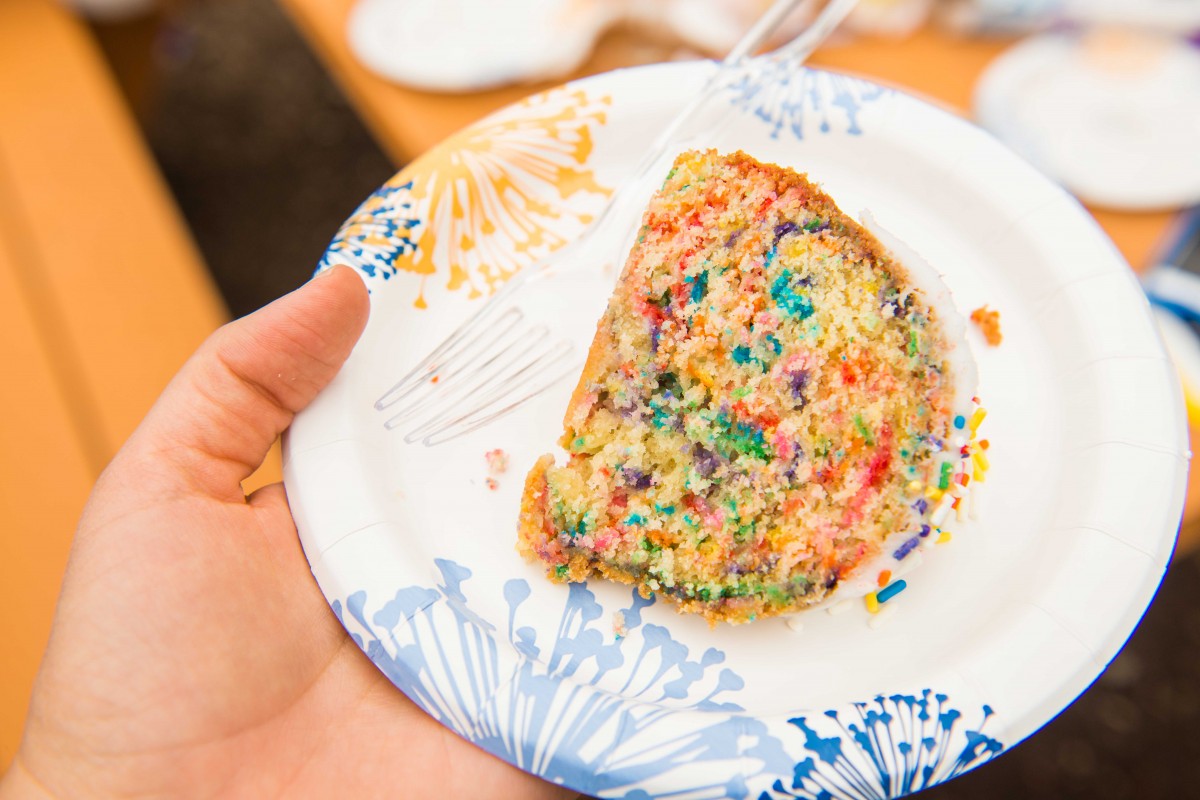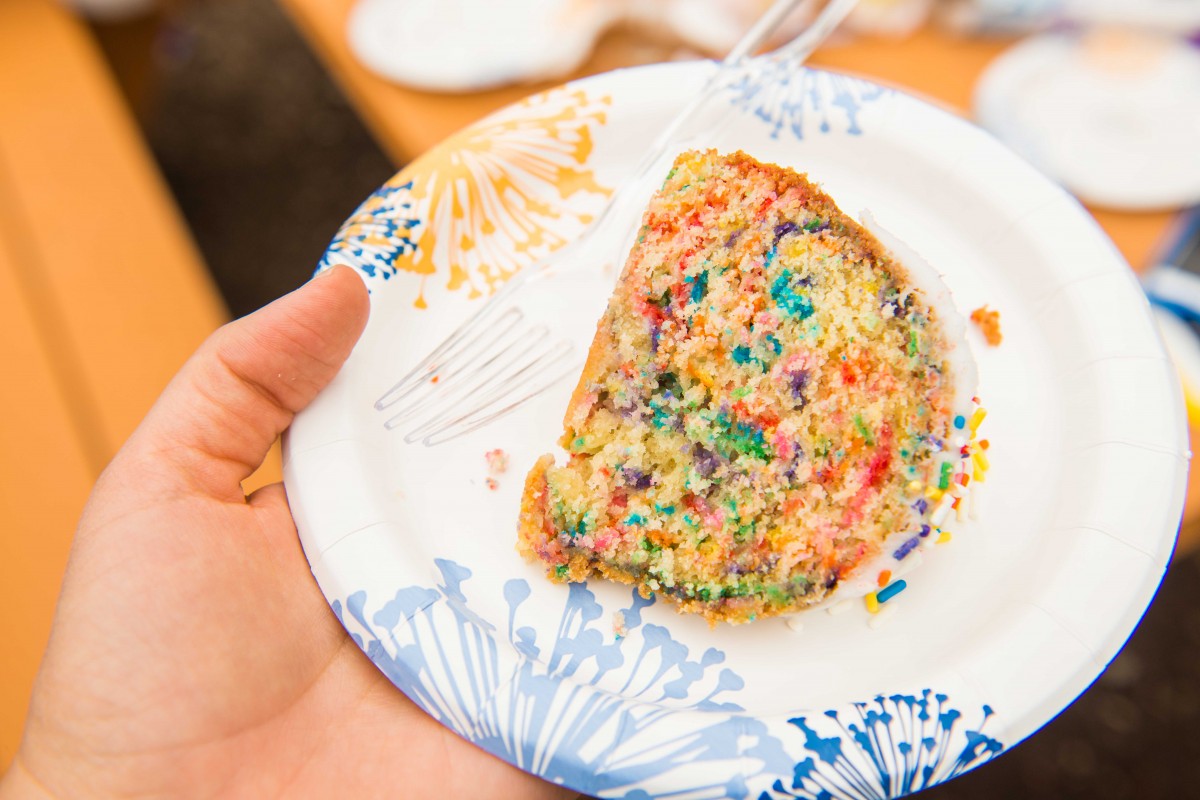 All your friends will love you probably, if you make this cake, even more than they already do, which will be hard.
What's your favorite way to use sprinkles? In a cake? On a cake? Donuts? Let us know – we have a jar of them now, so maybe we'll use them on a suggestion!
[addtoany]
Yum