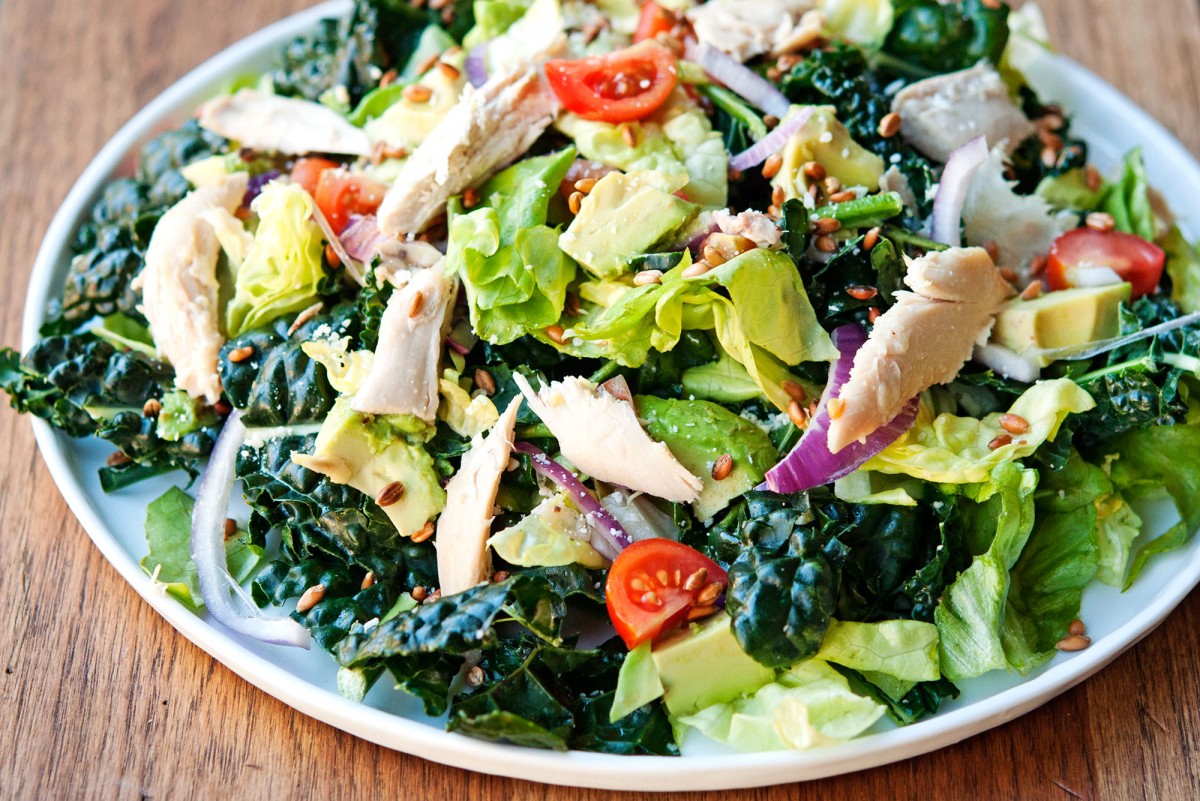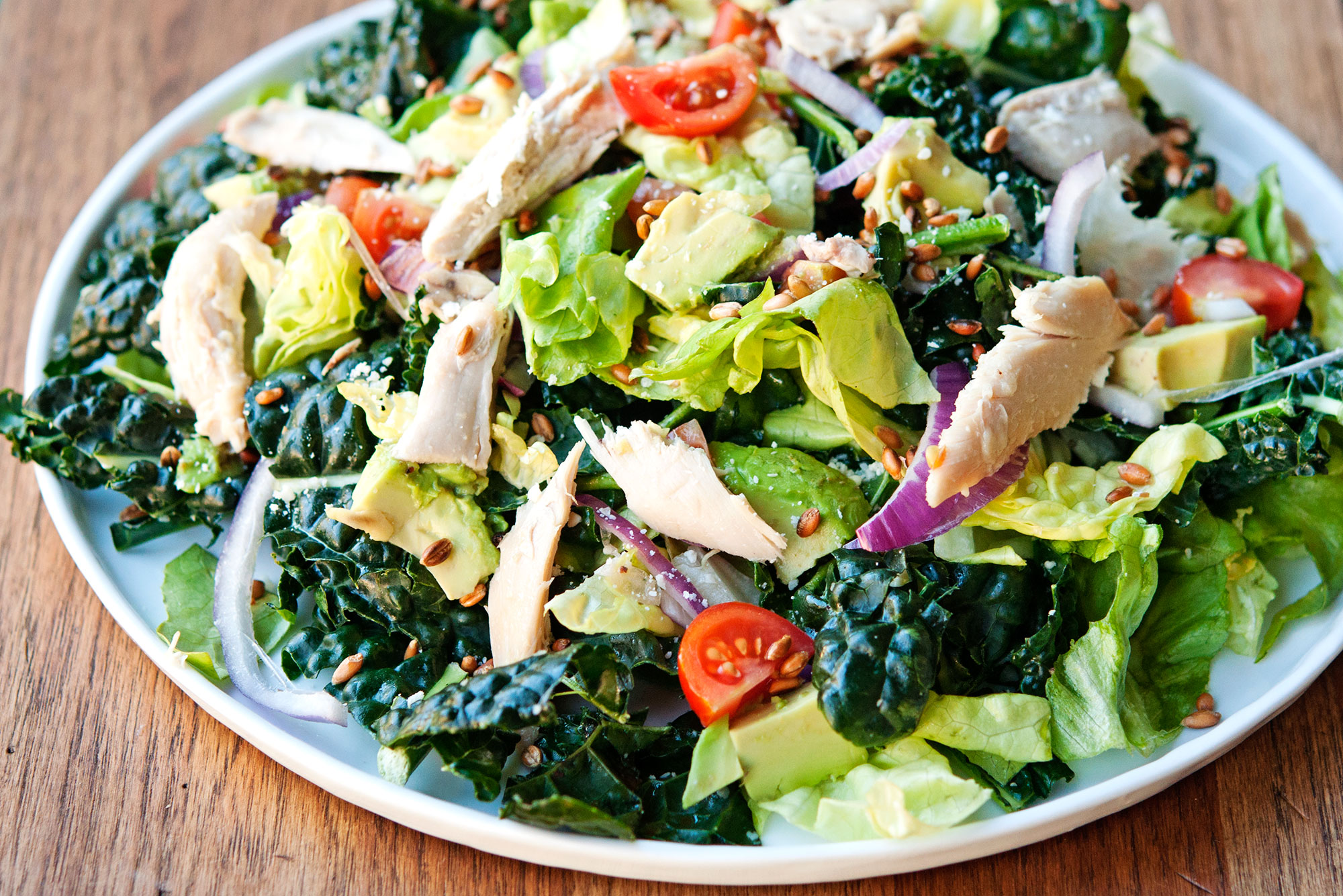 You guys, we kind of have a love affair with Mendocino Farms, the California local chain of delicious sandwiches and salads. For years, we have been ordering the Save Drake's Farm Salad and we've been happy with that. But then one day, my coworker told me about the Kale Caesar Salad and I ordered in on a whim: and guys, I fell deeply in love.
This salad is so good. It is so simple and yet is so amazingly delicious. It's half kale and half butter lettuce with grape tomatoes, red onions, avocados, toasted wheat berries, and this lemon dressing that is to die for. And, of course, we added chicken because the chicken at Mendocino is oh-so-moist.
I have had it so many times that I basically started living at Mendocino, and then my office moved and now we are nowhere near one. So of course the only choice I had was to recreate it myself so I can have it any day I want.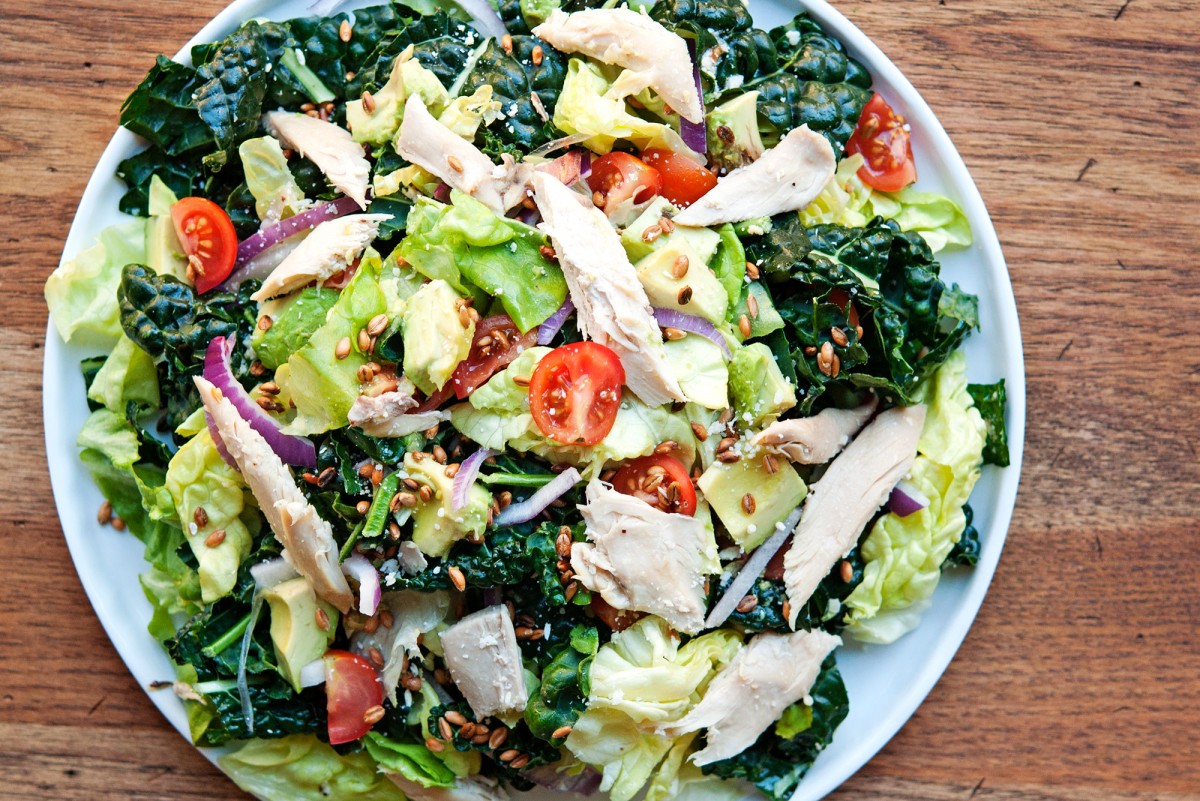 Serves: 4-6
Ingredients:
roast chicken
1 head butter lettuce
1 bunch kale
1 red onion, sliced thinly
1 avocado, diced
1 pint of cherry tomatoes
1 quarter cup wheat berries
Becca's Dressing
Directions:
1. Start by roasting a chicken. You can use Jamie's Chicken in Milk like we did. You can also buy a rotisserie chicken or deli chicken.
2. Slice your onion, dice your avocado, and quarter your cherry tomatoes.
3. Toast your wheat berries: take them and put them in a nonstick pan and toast them over medium heat until most of them pop – you will be able to smell them as well.
4. Make Becca's dressing. While not exactly the same, this is pretty close to the original.
5. Now put it all together – add equal parts butter lettuce and kale, then layer on top onion, avocado, and cherry tomatoes. Next, sprinkle on a layer of wheat berries and add your chicken and Becca's dressing. Mix well and serve. This amount will make 2-4 servings depending on how big you want your salads.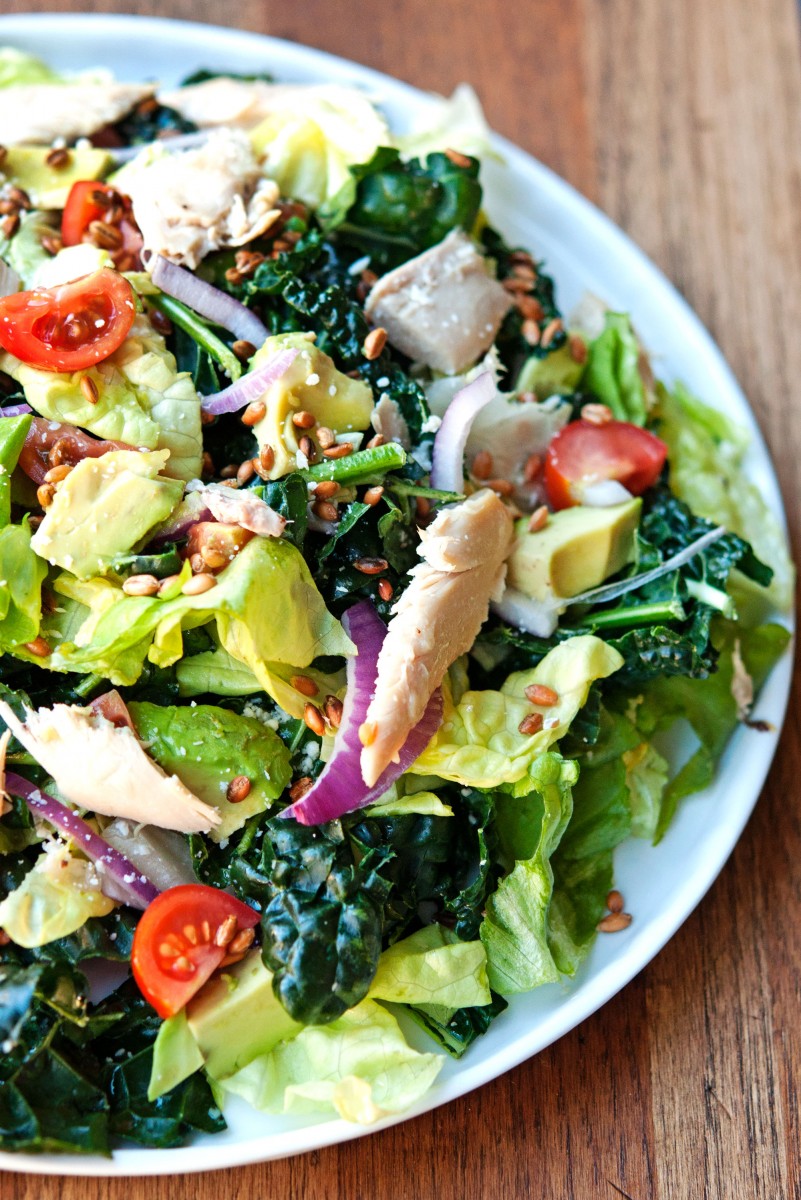 While I still love Mendocino and go there as often as I can, this has been a great substitute for me to have in the lulls between my trips. I suggest you make this as soon as you can so that you can have a bright and amazing salad, and a little of California where you are, too!
[addtoany]
Yum