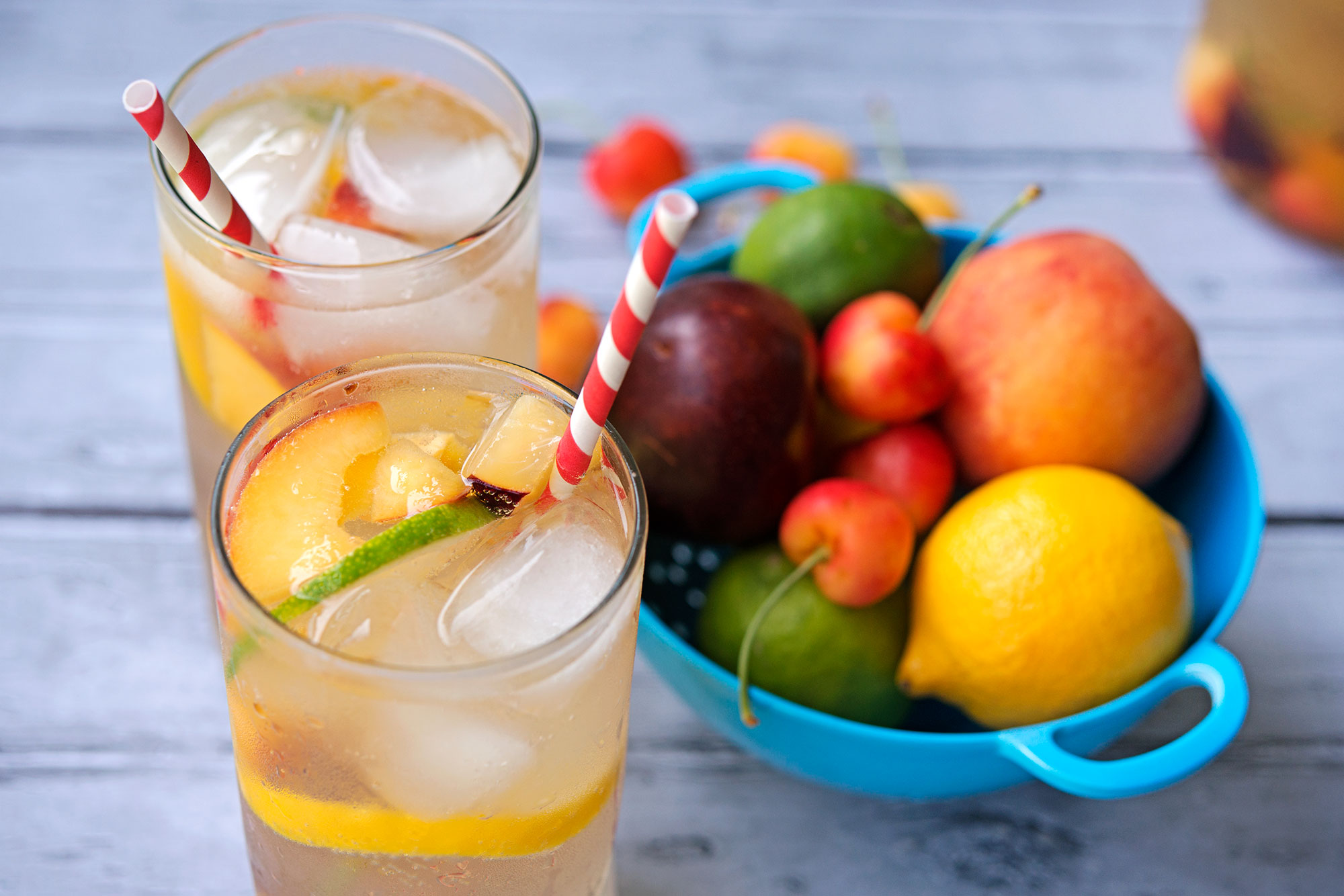 Type: Sipping Slowly
Author: Jennie
Difficulty: Easy
Prep Time: 15 minutes
Inactive Time: 1 hour
Servings: 2-3
Ingredients
1 bottle white wine
2 citrus fruit (1 lemon and lime)
2 stone fruits
1 handful of cherries
lime soda water
Directions
Empty wine into jars or pitcher.
Slice the citrus thin, and dice your stone fruit.
Add citrus, stone fruit, and cherries to wine, making sure to submerge fruit!
Let chill at least one hour in fridge.
When ready to serve, pour over ice, filling glasses about half way. Top off with soda water and a fresh cherry. Enjoy!
Yum