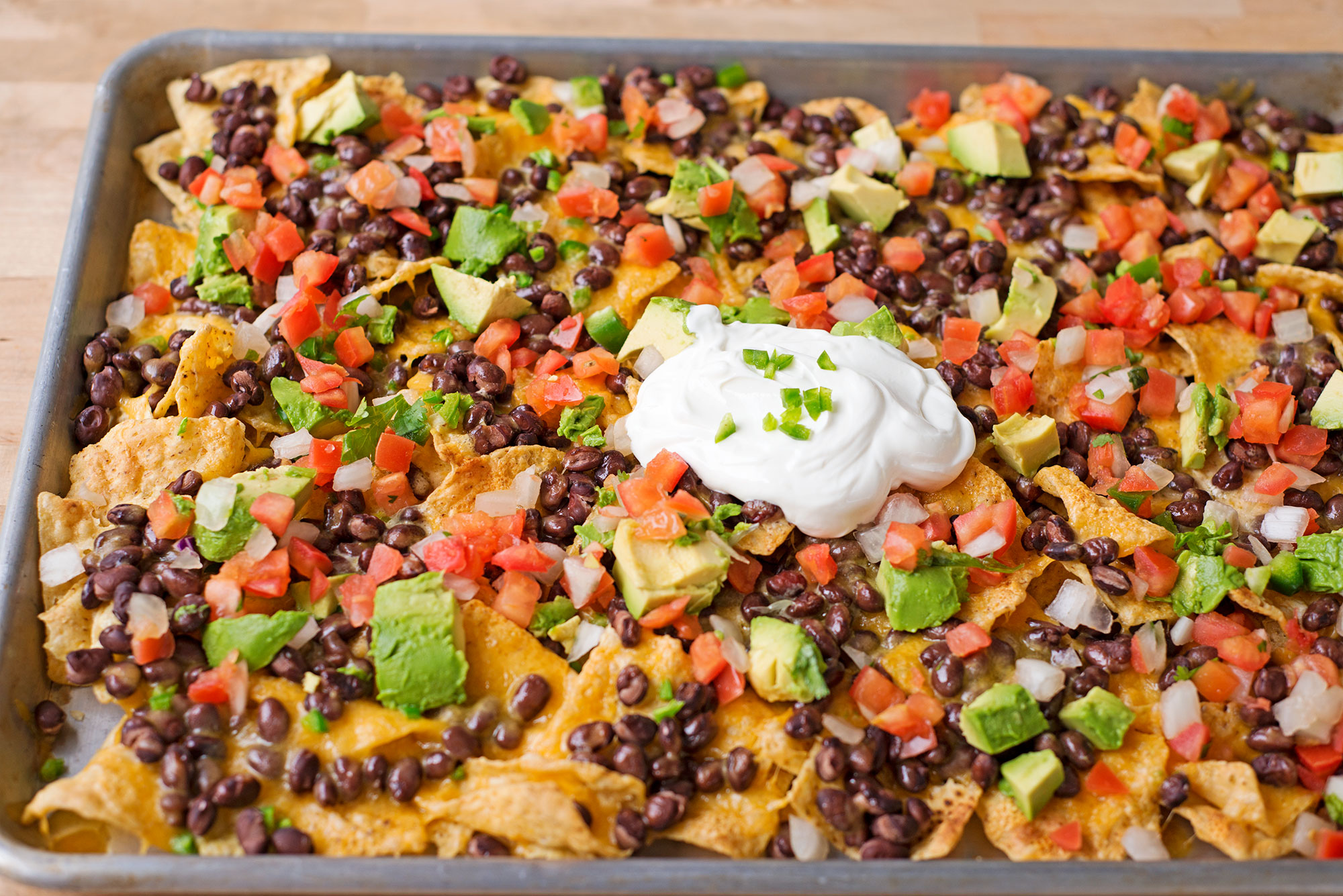 Type: Appetizer, Quick Meals
Author: Jennie
Oven Temperature: Broil°
Difficulty: Easy
Prep Time: 10 minutes
Cook Time: 6 minutes
Servings: 3-4
Ingredients
1 bag your fave tortilla chips
2 cans black beans
1 block cheese, shredded (we used Tillamook Sharp Cheddar)
1 jalapeño, dicedd
1 cup fresh pico de gallo
1/2 cup sour cream
1 ripe avocado, diced
Directions
Preheat oven to broil setting - high. Disperse chips evenly across a baking sheet.
Drain black beans of excess water and spread evenly over chips.
Shred cheese and cover entire chip/bean operation liberally.
Place tray on top rack of oven and broil for 2-3 minutes - keep close watch!
Rotate, then broil for another 2-3 or until cheese is melted and chips are browning.
When the cheese is melted to your liking, remove from oven.
Top liberally with pico, avocado, and sour cream for dipping.
Yum