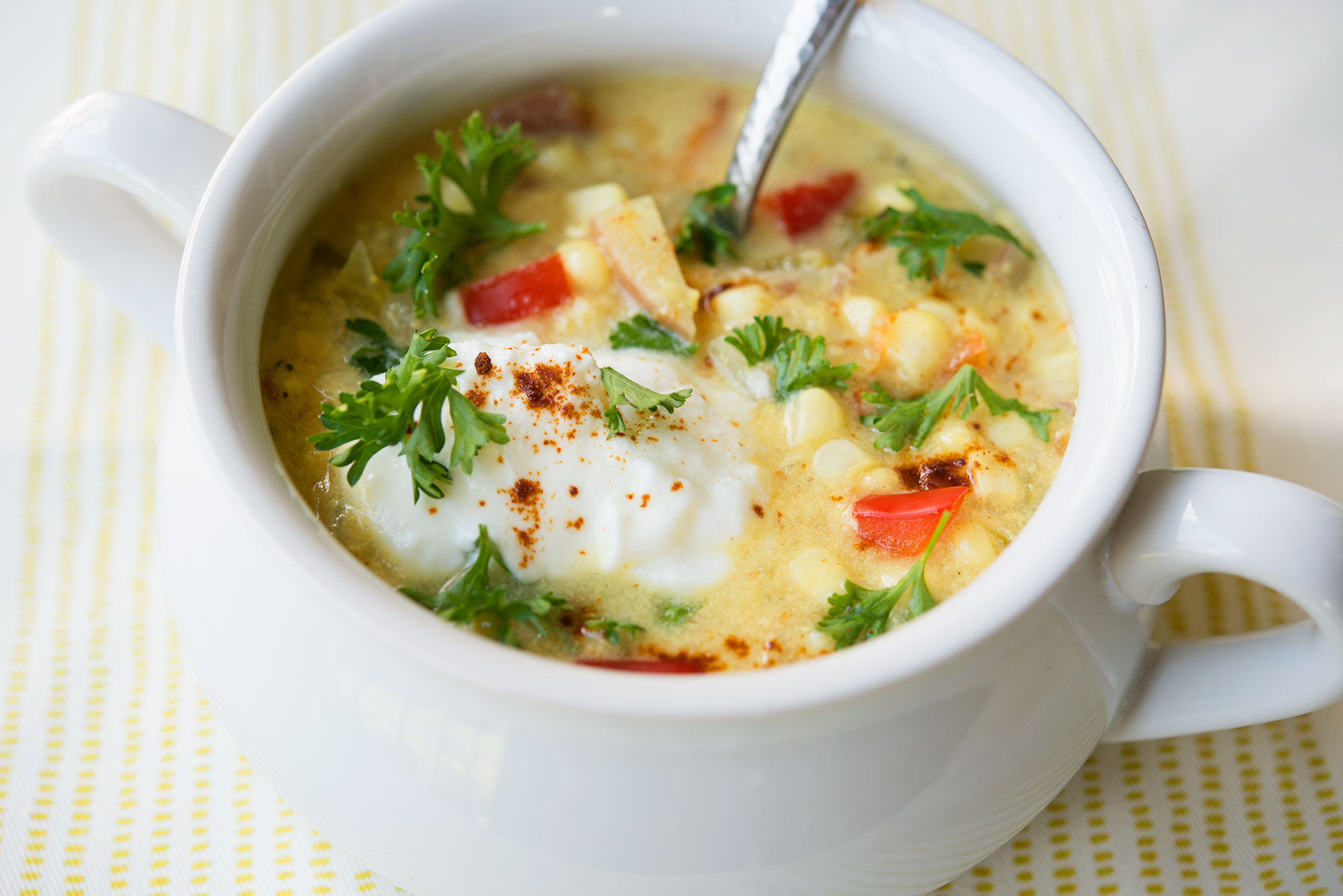 Type: Soups
Author: Jennie
Difficulty: Intermediate
Prep Time: 25 minutes
Cook Time: 30 minutes
Servings: 8
Ingredients
olive oil
3 stalks celery
1 medium onion, chopped
5 ears corn, sliced off cob
1 red bell pepper, diced
3 medium red potatoes, diced
3 cup chicken broth
1 cup plain yogurt
1.5 cup milk
1/4 teaspoon thyme
1/2 teaspoon cayenne pepper
1/4 teaspoon turmeric
1/2 teaspoon cumin
s/p
fresh parsley, garnish
Directions
Chop all things: celery, onion, corn, bell pepper, potatoes.
Place olive oil (about one tablespoon) into your pot or Dutch oven, and heat over medium heat. Add onions and allow to sweat for about ten minutes.
Add your potatoes, celery, and stock. Then, add all our spices. Allow to simmer for about five minutes (until potatoes soften.)
Add your bell peppers and corn, and cook for another five or so minutes. Do not fret if you feel like this will not be enough liquid; it will be.
Take about a third of your soup and place it in your blender; add your yogurt to this mixture, and blend until smooth, and return to the pot.
Add your milk to the pot, stirring to combine. Salt and pepper, and allow to simmer until you're ready to serve, but no less than 15 minutes. Serve with parsley, bread, and sour cream.
Yum