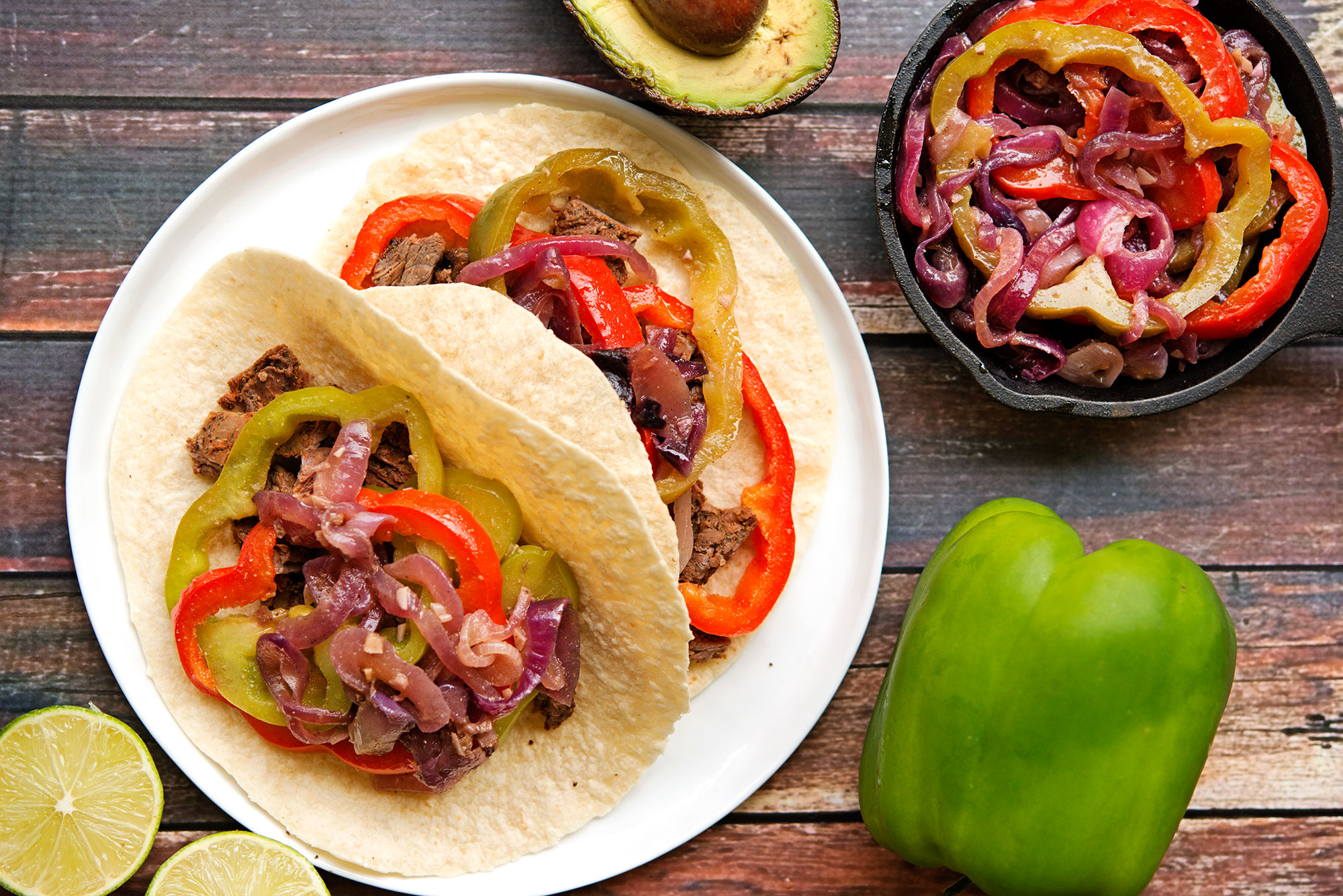 Type: Grill, Main Course
Author: Jennie
Difficulty: Intermediate
Prep Time: 15 minutes
Cook Time: 20 minutes
Servings: 4
Ingredients
1 package carne asada meat
2 bell peppers
1 red onion
3 cloves garlic, minced
olive oil
1 teaspoon cumin
1 lime, juiced
1 package tortillas
sour cream
salsa
avocado
Directions
Grill meat according to package directions.
Slice bell peppers and onions.
Heat a tablespoon of olive oil over medium heat. Add garlic and cook about 30 seconds.
Add your red onion and cumin and cook until red onions begin to soften, about five minutes.
Add your bell peppers, cooking another five minutes. Remove from heat and add lime juice.
Serve veggies, steak, and any add-ons you want in your tortillas.
Yum