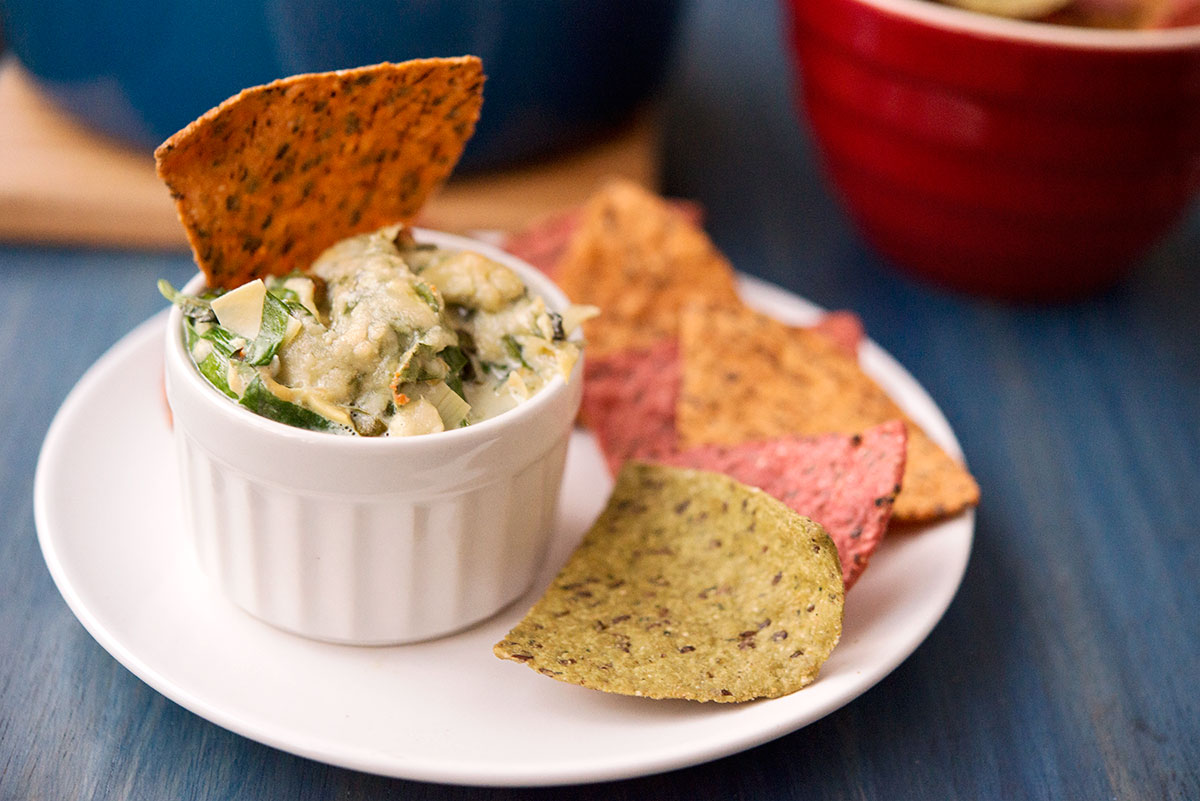 Oven temperature: 450 degrees
Bake time: 20 minutes
Ingredients:
10 ounces bag baby spinach
1 cup packed fresh basil
3 cloves garlic, smashed
14-ounces canned artichoke hearts, drained, squeezed dry and finely chopped
1/4 cup grated parmesan cheese
3/4 cup cheddar cheese, shredded
Pinch of cayenne pepper
2 or 3 dashes Worcestershire sauce
Kosher salt/Freshly ground black pepper
Directions:
1. Preheat the oven to 450. Over a steamer, steam your spinach for 2-3 minutes, until wilted. Squeeze dry between kitchen towels or paper towels. Rough chop.
2. Mince garlic and chop basil.
3. Place in a medium bowl and add in the spinach and basil, artichokes, parmesan and 1/2 cup cheddar cheese.
4. Add the cayenne, Worcestershire sauce, 1/2 teaspoon salt, and black pepper to taste.
5. Pour ingredients into a casserole dish, and top with remaining cheese. Bake until golden and bubbly, 20 to 25 minutes. Serve warm with baked chips.
Yum