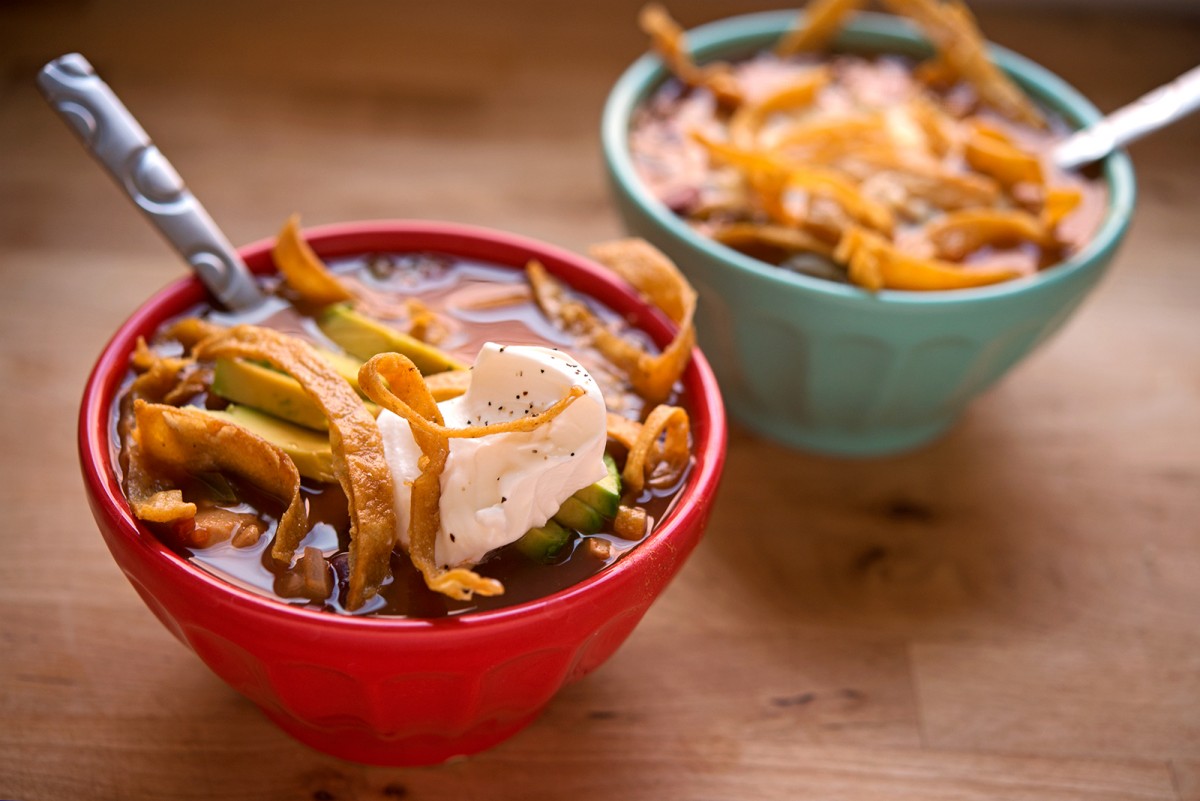 Prep Time: 15 minutes
Cook Time: 4 hours (slow cooker on high)
Servings: 8 – 10
Ingredients:
2 chicken breasts, cut into cubes
2 tsp cumin
1 tsp chili powder
1/2 tsp salt
1 cup diced red onion
1/2 cup diced green bell pepper
6 cloves garlic, minced
15 oz can diced tomatoes
2 cans green chiles (4 oz cans)
4 cups low sodium chicken broth
6 oz can tomato paste
4 cups water
2 cans red kidney beans, drained (15 oz can)
5 corn tortillas
~Optional~
Sour Cream
Avocado
Grated Monterey Jack Cheese
Cilantro
Directions:
1. Combine all ingredients, except the corn tortillas in a slow cooker and cook on high for 4 hours.
2. 30 minutes before serving, taste for spices and salt. Adjust as needed.
3. Heat 2 tbsp olive oil in cast iron skillet and cut corn tortillas into strips. Fry strips in oil until crispy.
4. Serve soup tortilla strips and garnish as desired.
Yum