Ladies and gentlemen, it has been far too hot in Los Angeles the last few weeks to even consider turning on your oven. Or stand over a hot stove, for that matter. Enter, the slow-cooker. The answer to all our prayers.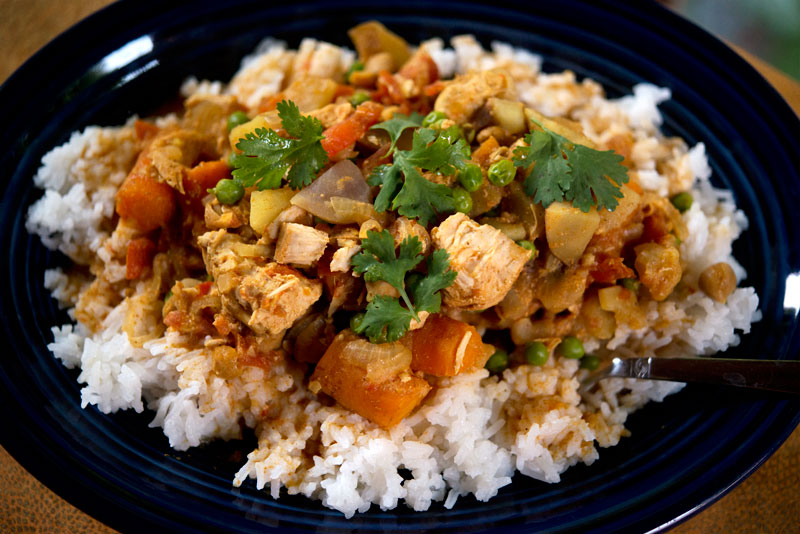 We adapted this chicken curry recipe from one over at The Lemon Bowl, adding a few more veggies and some of our favorite spices!
Slow Cooker Chicken Curry
Serving: 8-10
Prep Time: 30 minutes
Cook Time: 4 hours
Ingredients:
1 lb boneless skinless chicken, cut into bite size chunks
1 medium onion, slice thin
15 oz can chickpeas
4-6 small red potatoes, cubed
4 medium carrots, chopped
1 ½ cup coconut milk
½ cup chicken stock
3-4 large tomatoes, chopped
2 tbsp tomato paste
2 tbsp curry powder
2 tsp salt
½ tsp cayenne powder
½ tsp ground cumin
1 cup green peas, frozen
2 tbsp lemon juice
1 tsp fresh grated ginger
cilantro, optional
Directions:
1. Mix together coconut milk, chicken stock, curry powder, salt, cumin and cayenne.
2. Add chicken breasts, onion, chickpeas, carrots, tomatoes, and potatoes.
3. Cook on high for 4 hours.
4. Add frozen peas, lemon juice, and fresh ginger during the last 10 minutes of cooking, or if you do not plan to serve right away, add these while the slow cooker is set to warm.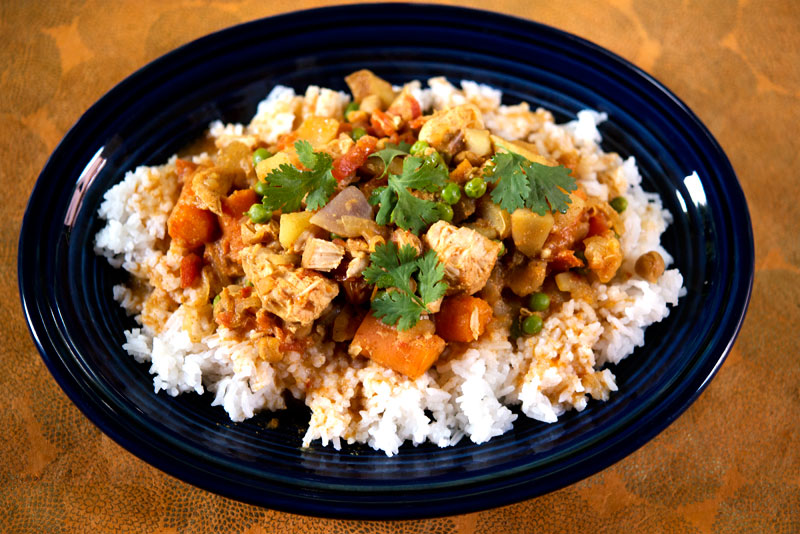 The ginger and cayenne give this a little kick, so be sure to eat with plenty of rice and yogurt for those with sensitive taste buds!
Yum