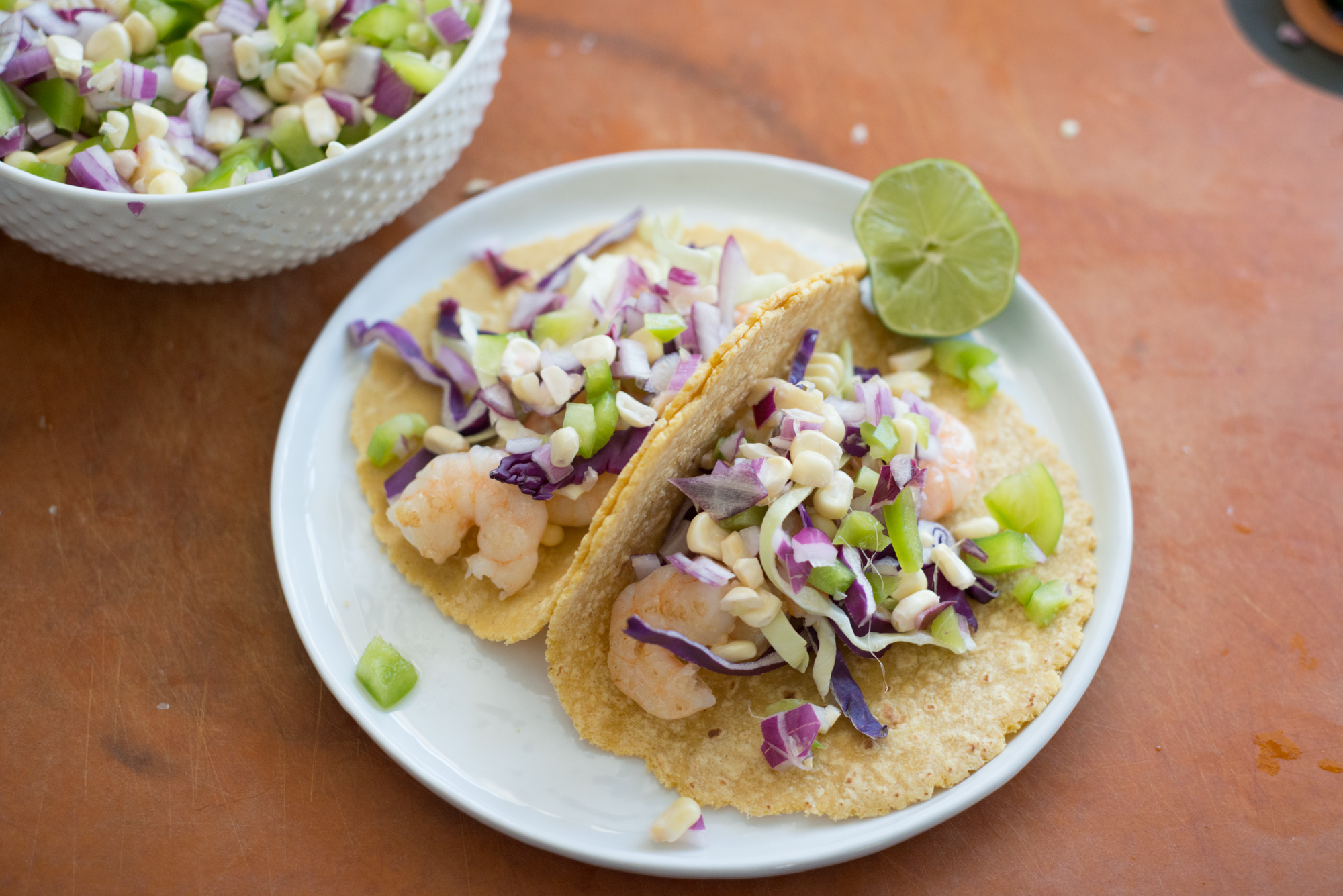 Type: Lunch, Main Course, Quick Meals
Author: Jennie
Difficulty: Intermediate
Prep Time: 15 minutes
Cook Time: 15 minutes
Servings: 4
Ingredients
24 shrimp
1 teaspoon cumin
1/2 teaspoon sumac
olive oil
8 corn tortillas
1 cup cabbage, shredded
1 cup roasted veggies
1/2 cup salsa
1 lime, quartered
s/p
Directions
Start by making your roasted veggies. I recommend using my recipe for peppers, onions, and roasted corn.
Cook your shrimp in a cast iron with a little olive oil, your cumin and sumac. Cook until the shrimp are translucent.
Warm up your tortillas.
Assemble tacos: I prefer about four shrimp per taco. Serve shrimp with veggies, cabbage, and plenty of salsa, salt and pepper to taste, and a lime wedge.
Yum