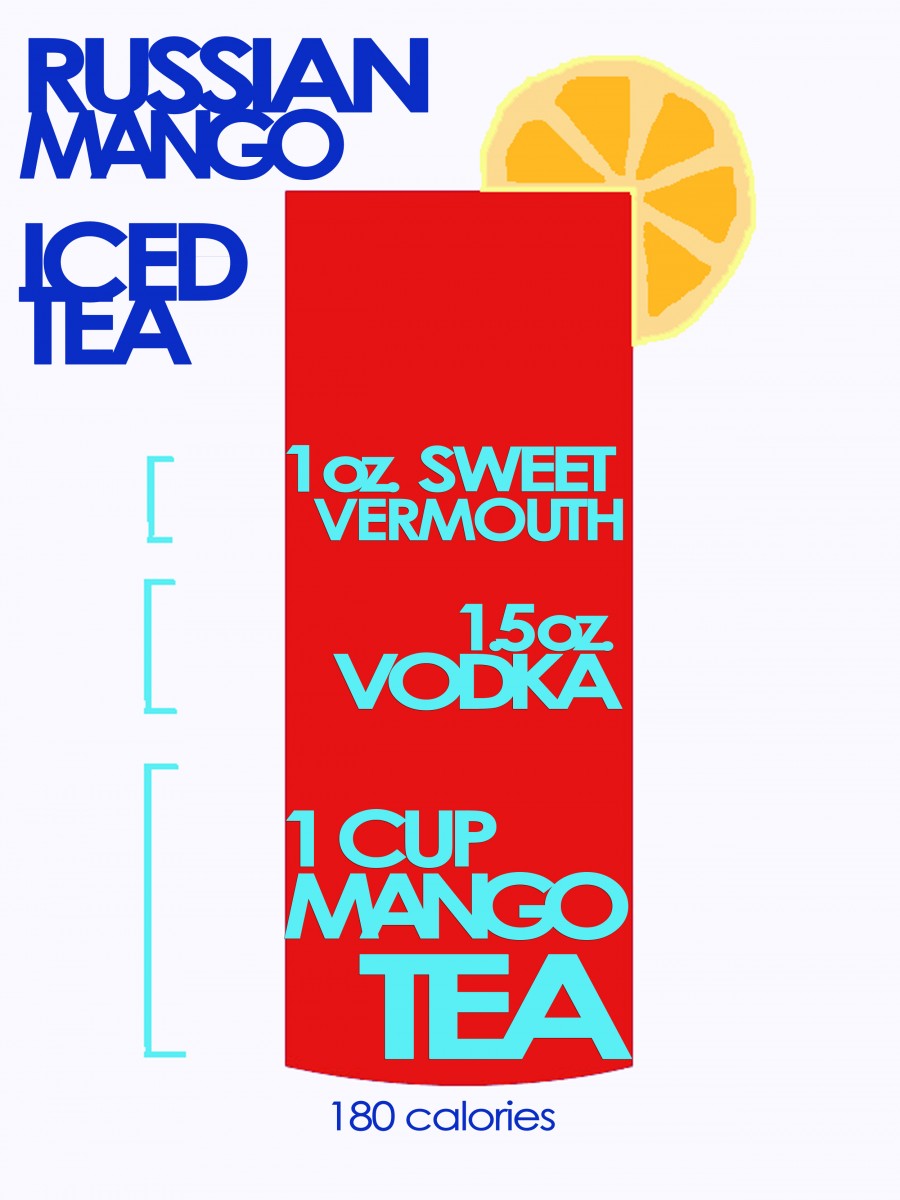 Prep Time: 15 Minutes
Servings: 1
1 black tea, mango flavored, tea bag
1 cup of water
1.5 ounces of vodka (1 shot)
1 ounce of sweet vermouth
1 orange wedge for garnish
Directions:
1. Bring water to a boil and pour water over the tea bag in a mug.
2. Allow the tea to seep for 5 minutes, then remove the tea bag and put the warm mug of tea in the fridge to cool for about 10 minutes.
3. Once you remove the tea from the fridge pour the contents into a cocktail shaker filled with ice.
4. Add the vodka and vermouth and shake the mixer vigorously for a couple seconds.
5. Pour the contents of the shaker into a ice filled glass and add the orange wedge for garnish.
Yum