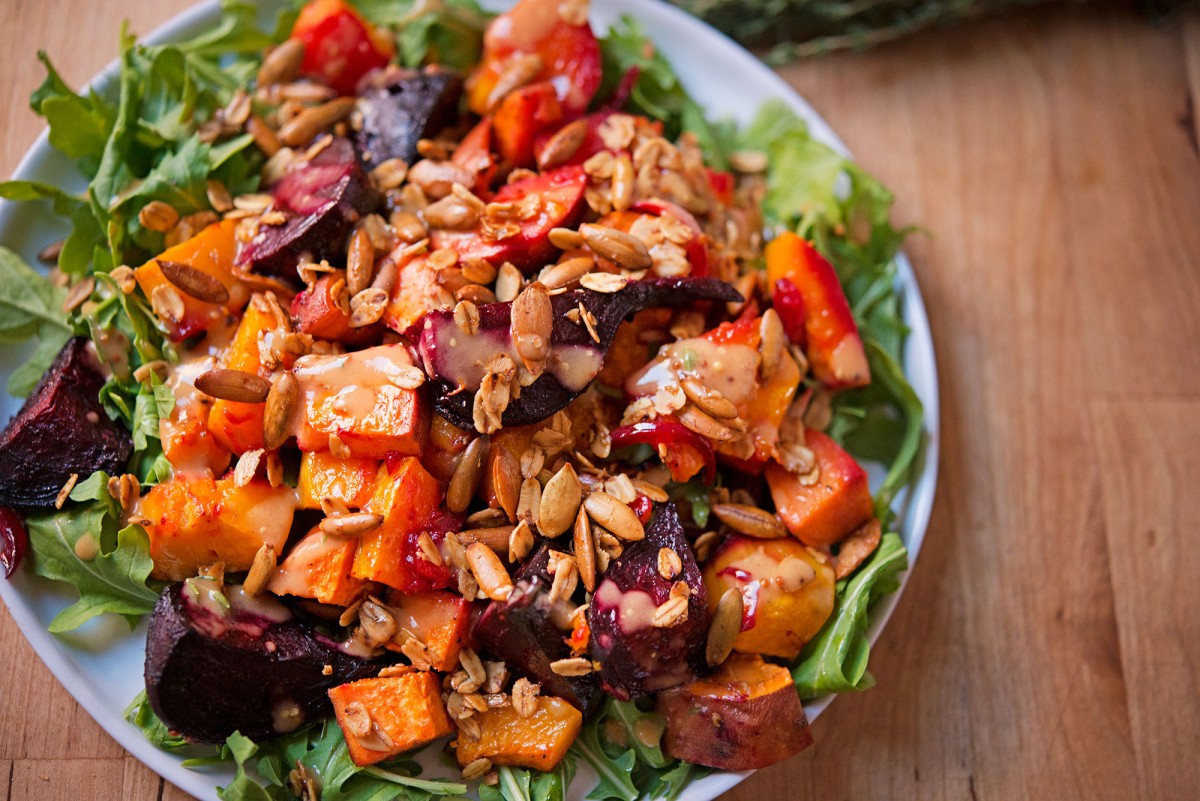 This salad comes together quickly, and can include any autumn spoils you can get your hands on. Inspired by a Spicy Perspective's salad.
Prep time: 20 minutes
Cook time: 30 minutes
Oven temperature: 400 degrees
Ingredients:
4 small beets, washed and quartered
1 small butternut squash, peeled and chopped
1 large or 2 medium sweet potatoes, washed and chopped
1 medium shallot, sliced
1 medium bunch arugula, rinsed
1 cup oats
1 cup pepitas
fresh thyme/herbs of your choice
2-3 tablespoons honey (or sugar/other sweetener)
olive oil
dressing of your choice
s/p
Directions:
1. Heat oven to 400 degrees. While it's heating up, prep your veggies as indicated above; put your beets, squash, sweet potatoes, and shallot on a cookie sheet, and drizzle with roughly 2 tablespoons olive oil and salt/pepper. Put in oven for about 30 minutes, until veggies are roasted.
2. Mix oats and pepitas, along with 2 to 3 tablespoons of honey and 2 tablespoons olive oil on another cookie sheet; roast in oven for 15 minutes.
3. Serve veggies over a bed of arugula, topped with oats and pepitas, and drizzled with dressing of your choice and herbs you enjoy; we used thyme.
Yum