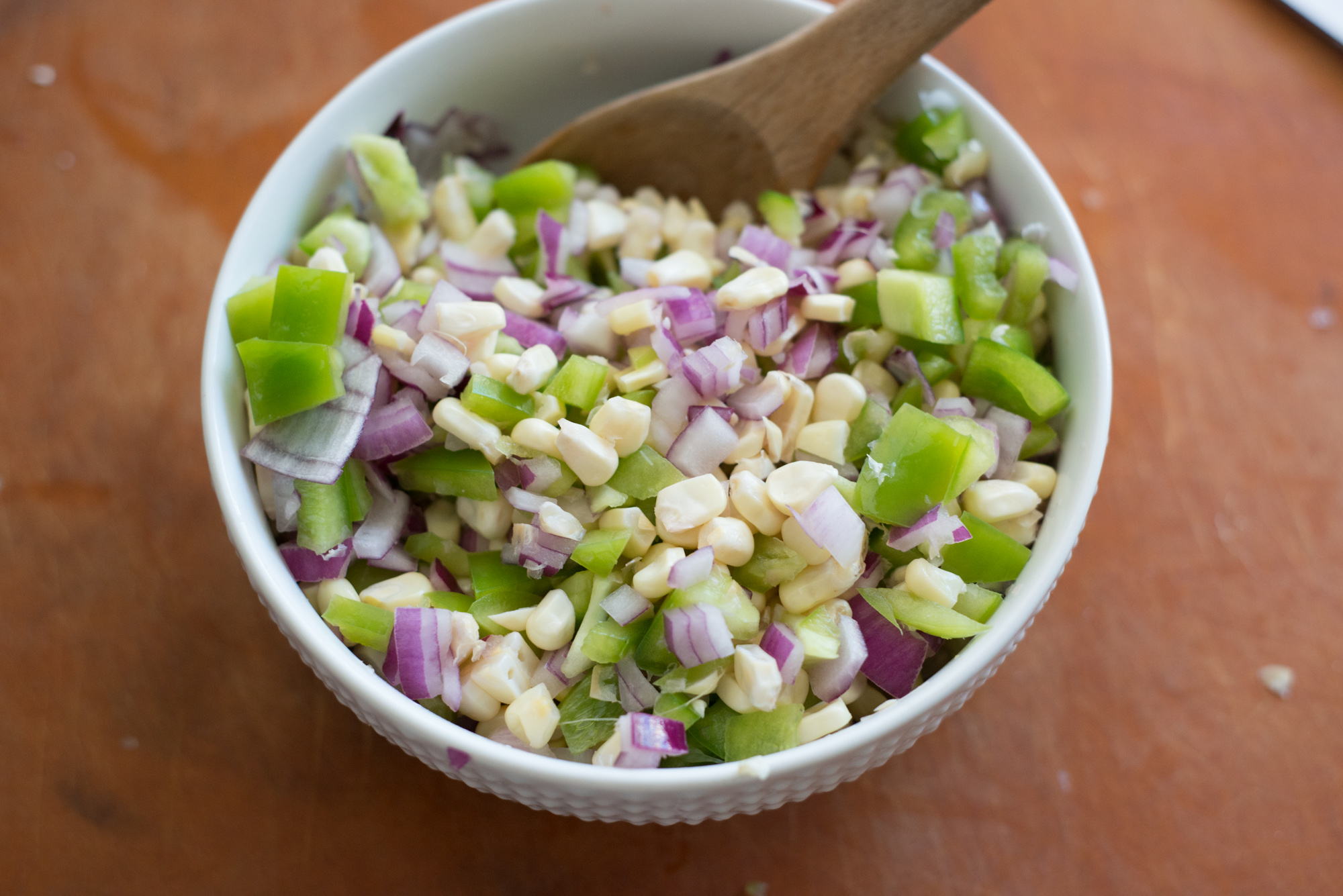 Type: Grill, On The Side
Author: Jennie
Oven Temperature: 450°
Difficulty: Easy
Prep Time: 10 minutes
Cook Time: 25 minutes
Servings: 4-6
Ingredients
1 ear of corn
1/2 red onion
1 bell pepper
1 lime
pinch cayenne
s/p
Directions
Turn your oven to 450. Lightly oil your ear of corn, then stick in the oven wrapped in tinfoil for 20-25 minutes.
Meanwhile, dice your onion and bell pepper.
Juice your lime.
When the corn is done, carefully chop it off the cob. Then, mix lime juice, corn, pepper, and onion in a bowl. Salt and pepper and pinch with cayenne. Serve as a side, on tacos, roast meats, etc.
Yum