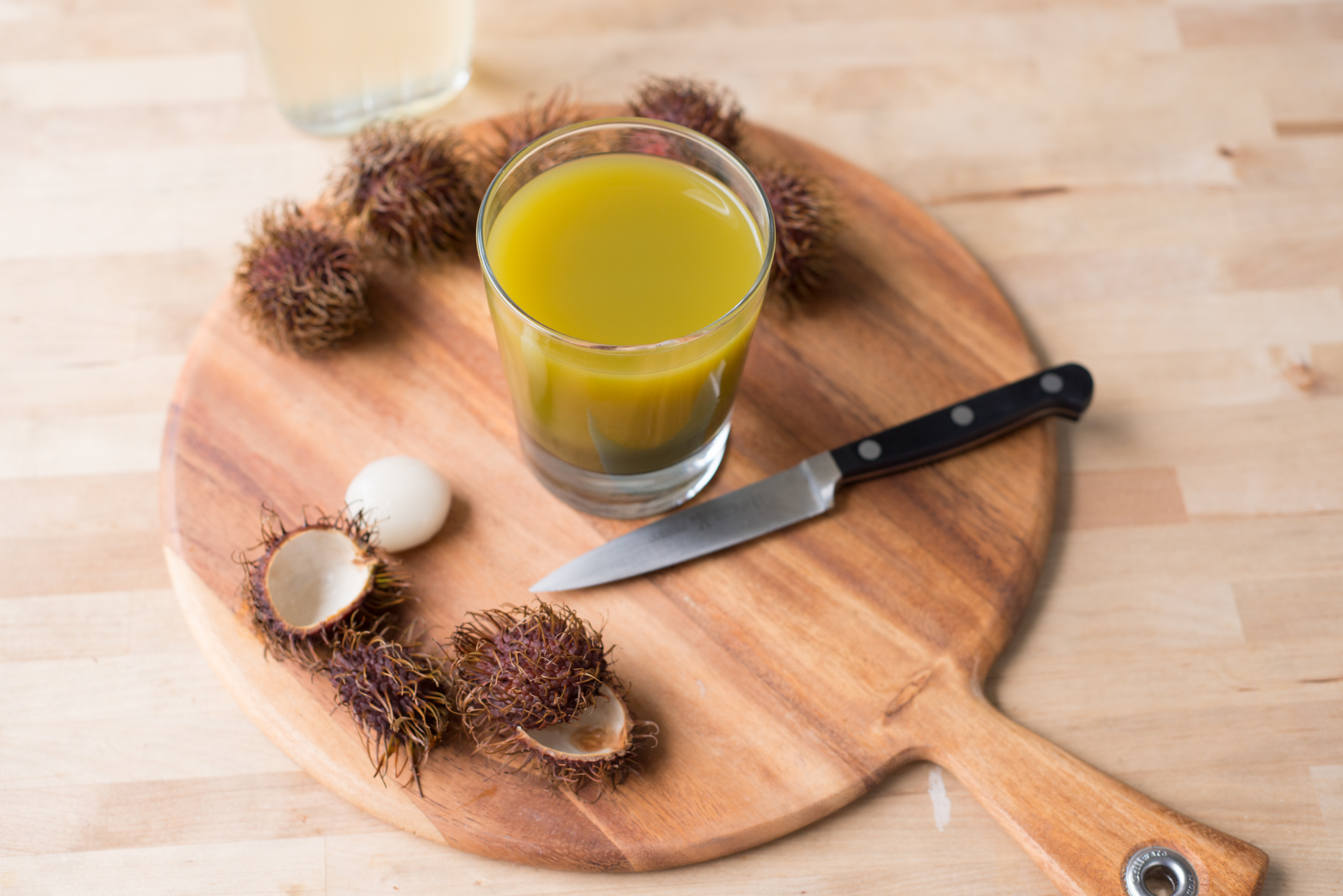 Type: Spirits
Author: Eva
Difficulty: Easy
Prep Time: 10 minutes
Servings: 1
Ingredients
2 cup light rum
1/4 cup cut pineapple
1 small handful mint leaves
1 rambutan, per drink
6 ounce V8 'Healthy Greens' juice
1 shot infused rum , recipe below
Directions
To make your flavored rum: Mix all together in a jar and set aside for two weeks. After two weeks, strain and save for your Rambutan-jito.
To make the cocktail: Cut the rambutan by slicing a quarter inch through the outer shell, peel apart and pull the fruit out from the center.
Place rambutan in bottom of glass. Pour in green juice.
Pour in shot pineapple mint rum. Give a quick swirl and you're on your way.
You can decide to eat the rambutan at the end or leave it but it's pretty tasty.
Yum