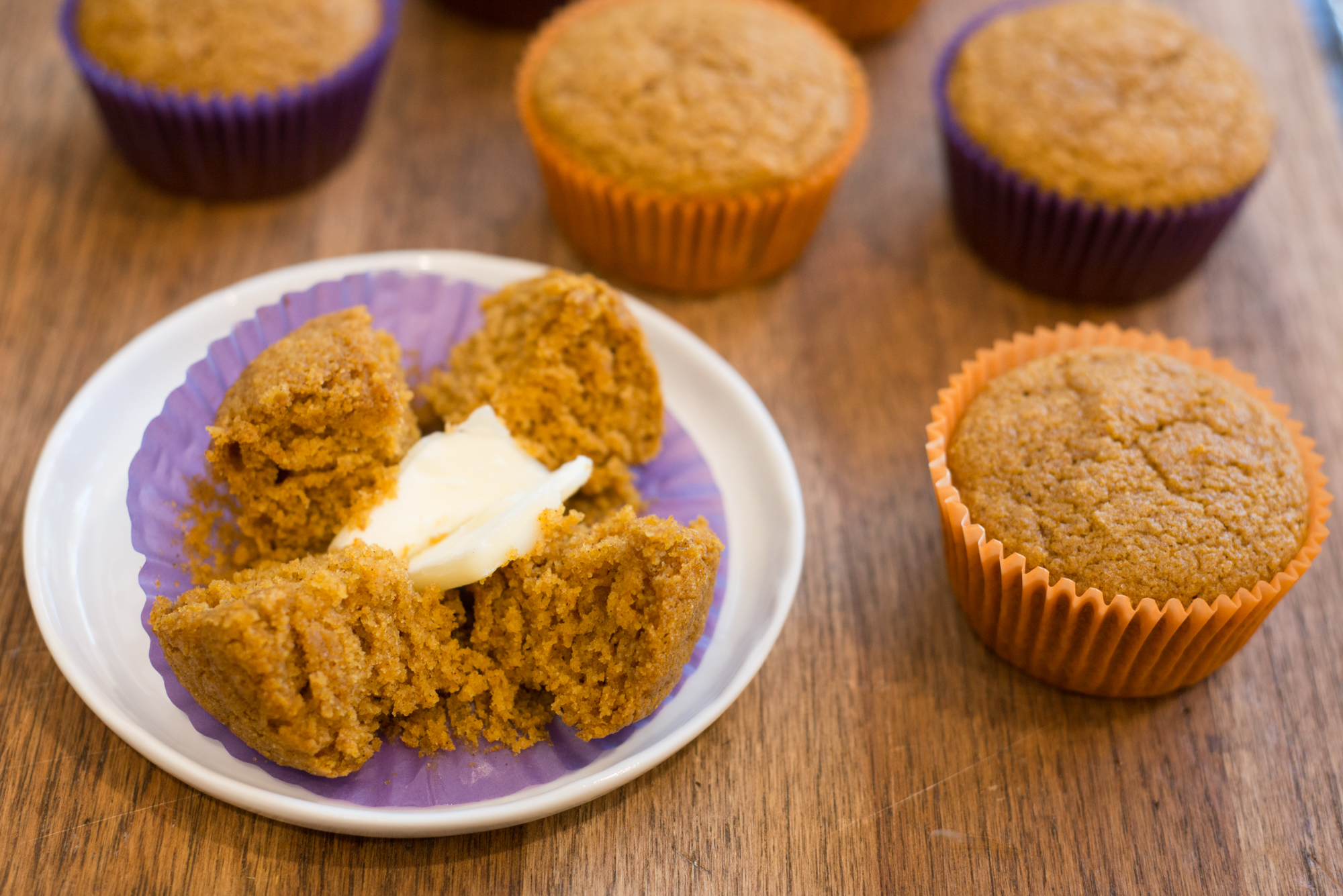 Type: Baking, Breakfast
Author: Jennie
Oven Temperature: 350°
Difficulty: Intermediate
Prep Time: 10 minutes
Cook Time: 30 minutes
Servings: 7 Muffins
Ingredients
3/4 cup all-purpose flour
1/2 teaspoon baking powder
1/2 cup pumpkin pureé
3 tablespoon coconut oil
1 large egg
1/2 teaspoon pumpkin pie spice
1/4 teaspoon baking soda
1/3 cup plus 2 teaspoon sugar
1/4 teaspoon salt
1/2 teaspoon cinnamon
Directions
Preheat oven to 350.
Mix flour and baking powder together in a small bowl.
In a medium sized bowl, whisk together pumpkin, oil, eggs, pumpkin pie spice, 1/3 cup sugar, baking soda, and salt in a large bowl until smooth, then whisk in flour mixture until just combined.
Stir together cinnamon and remaining sugar in the flour bowl.
Divide batter among muffin cups (each should be about three-fourths full), then sprinkle tops with cinnamon-sugar mixture. Bake until puffed and golden brown and wooden pick or skewer inserted into the center of a muffin comes out clean, 30 minutes.
Cool in pan on a rack five minutes, then transfer muffins from pan to rack and cool to warm or room temperature.
Yum