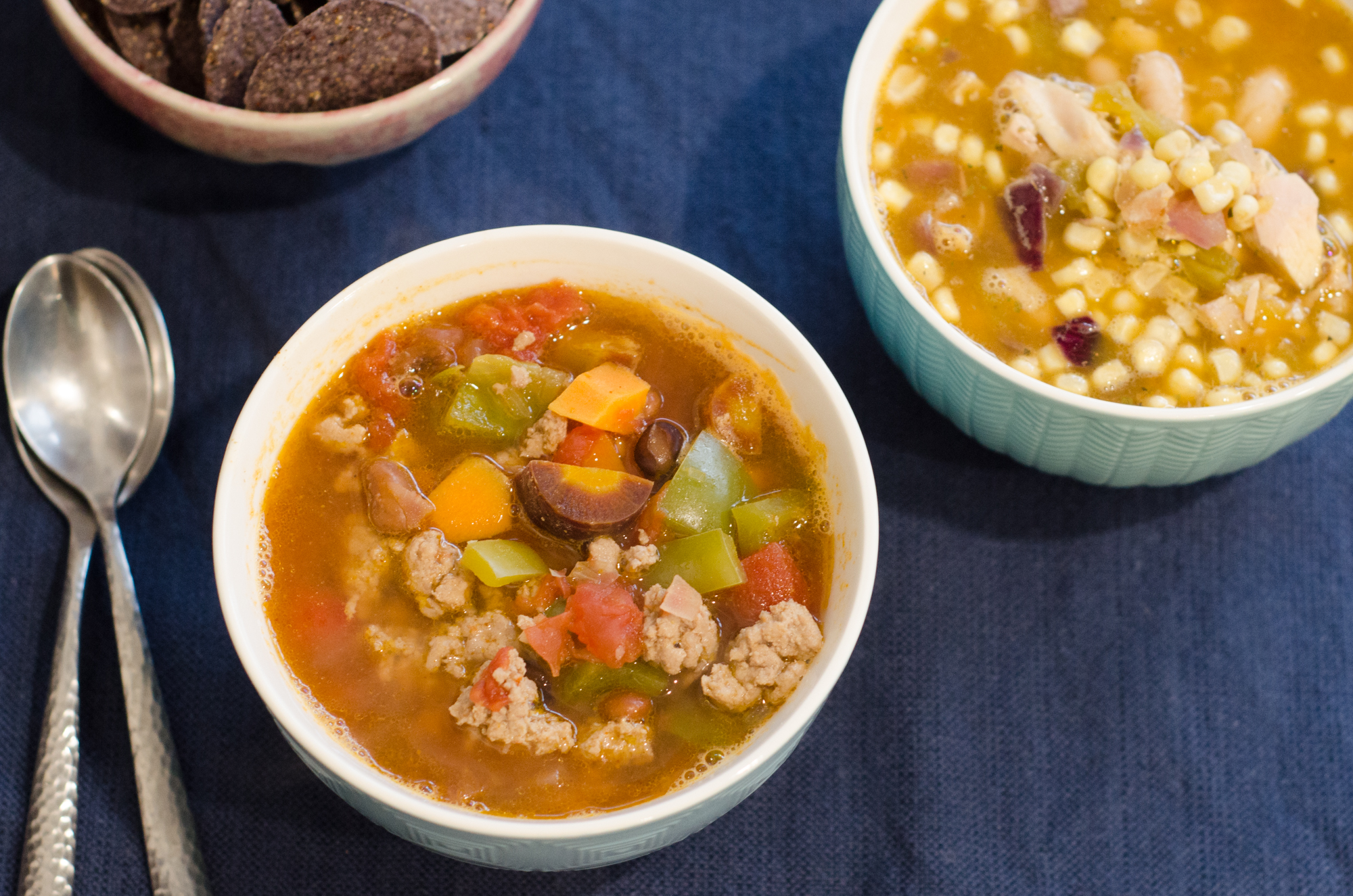 Type: Main Course, Soups
Author: Jennie
Difficulty: Easy
Prep Time: 20 minutes
Cook Time: 30-45 minutes
Servings: 8-10
Ingredients
olive oil
3 cloves garlic
1 red onion
2 pounds ground turkey
28 ounce crushed canned tomatoes
3-4 carrots
2 sweet potatoes
2 green peppers
1 can pumpkin
2 cup chicken broth
1 can pinto beans
1 can red kidney beans
1/2 tablespoon Worcestershire sauce
1 teaspoon salt
2 tablespoon apple cider vinegar
2 tablespoon cumin
1 tablespoon chili powder
1 teaspoon cayenne pepper
sour cream
cheese
avocado
Directions
Chop onion and garlic. Put about 2 tablespoons of olive oil into the bottom of a Dutch oven. Add ground turkey, onion, and garlic, and cook until almost done, seasoning with salt, pepper, and 1 tablespoon cumin.
Add crushed tomatoes and bring to a boil, then simmer.
Meanwhile, chop carrots, sweet potatoes, and green peppers. Add all to the pot, along with the can of pumpkin and chicken broth.
Drain beans and add to the pot. Add Worcestershire, apple cider vinegar, cumin, chili powder, cayenne, and salt to taste. Simmer about 20 minutes - serve when veggies are soft.
Serve with sour cream, shredded cheese, and avocado slices.
Yum