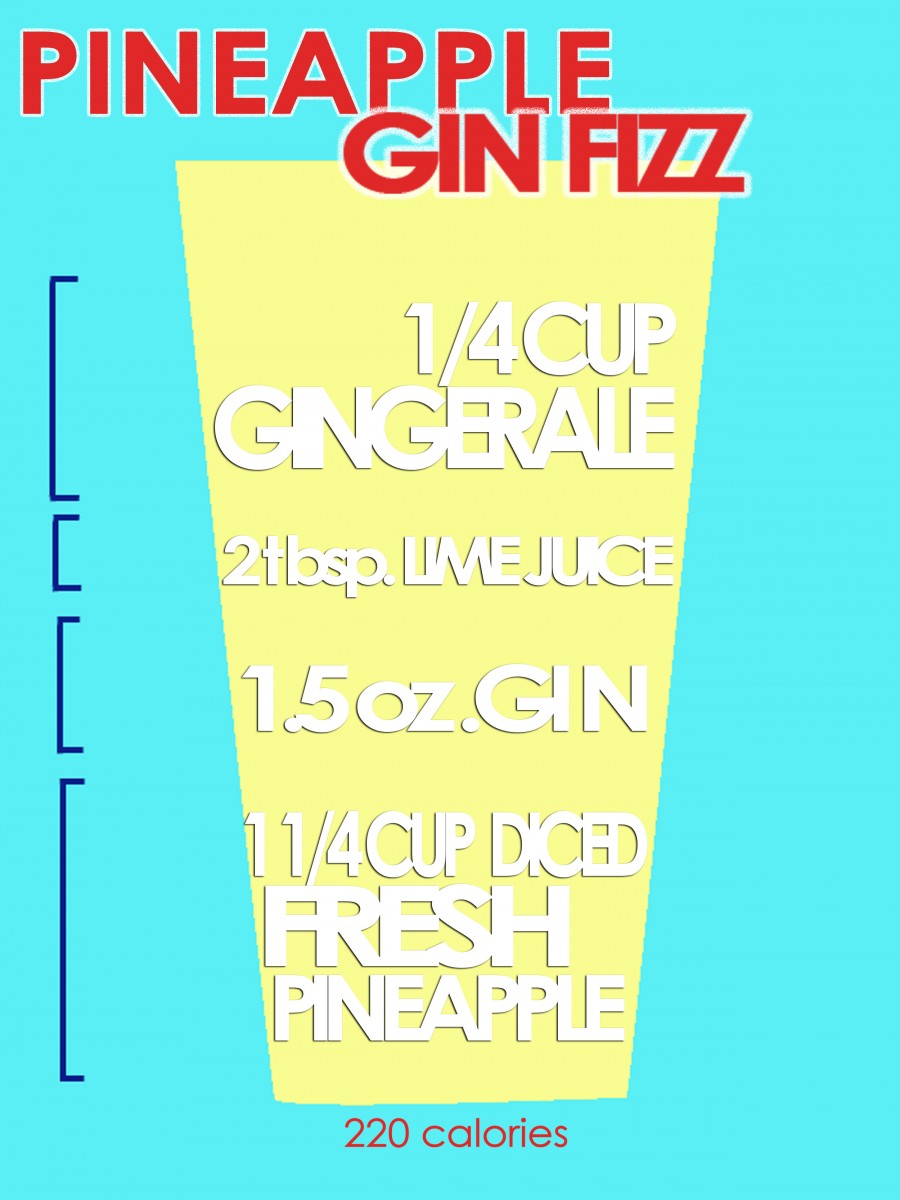 Pineapple Gin Fizz
Prep Time: 10 Minutes
Servings: 1
Ingredients:
1 1/4 cups diced fresh pineapple
1.5 ounces gin (1 Shot)
2 tbsp lime juice
1/4 cup ginger ale
Directions: 
1. Drop 1 cup of diced fresh pineapple into your blender and puree the fruit. Save the remaining 1/4 cup for garnish at the end of the recipe.
2. After the puree is complete, strain the juice into an ice filled glass.
3. Add the gin, the lime juice, and the ginger ale to the glass and give it a quick mix.
4. Then add a few pieces of the remaining pineapple to the glass as garnish.
Yum