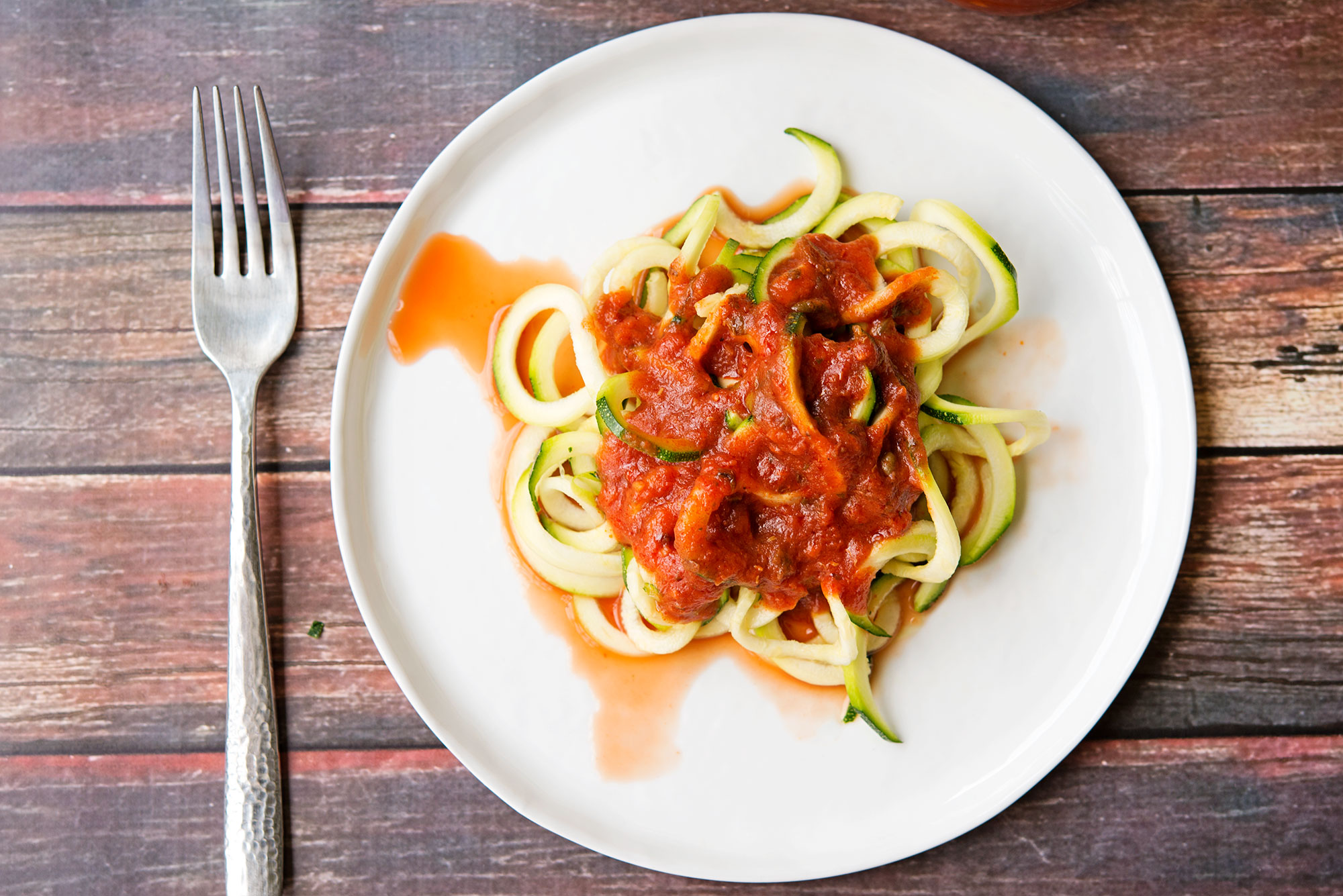 Type: Main Course, Paleo, Pasta, Quick Meals
Author: Ellen
Difficulty: Easy
Servings: 4
Ingredients
3 zucchini
1 jar no sugar added sauce
oregano
garlic salt
pepper
sundried tomatoes
mushroom
1/2 can light or regular coconut milk
Directions
Put zucchinis through zoodle maker and set aside.
Add a light olive oil coating to a sauce pan and turn to medium heat. If adding mushrooms, add them in and sautee until lightly browned.
Add jar of marinara sauce to pan. Add seasoning to taste.
Bring sauce to a light simmer and add in zoodles. This will help them soften. Add sundried tomatoes.
Simmer for 5-7 minutes or until zoodles appear softened.
Yum