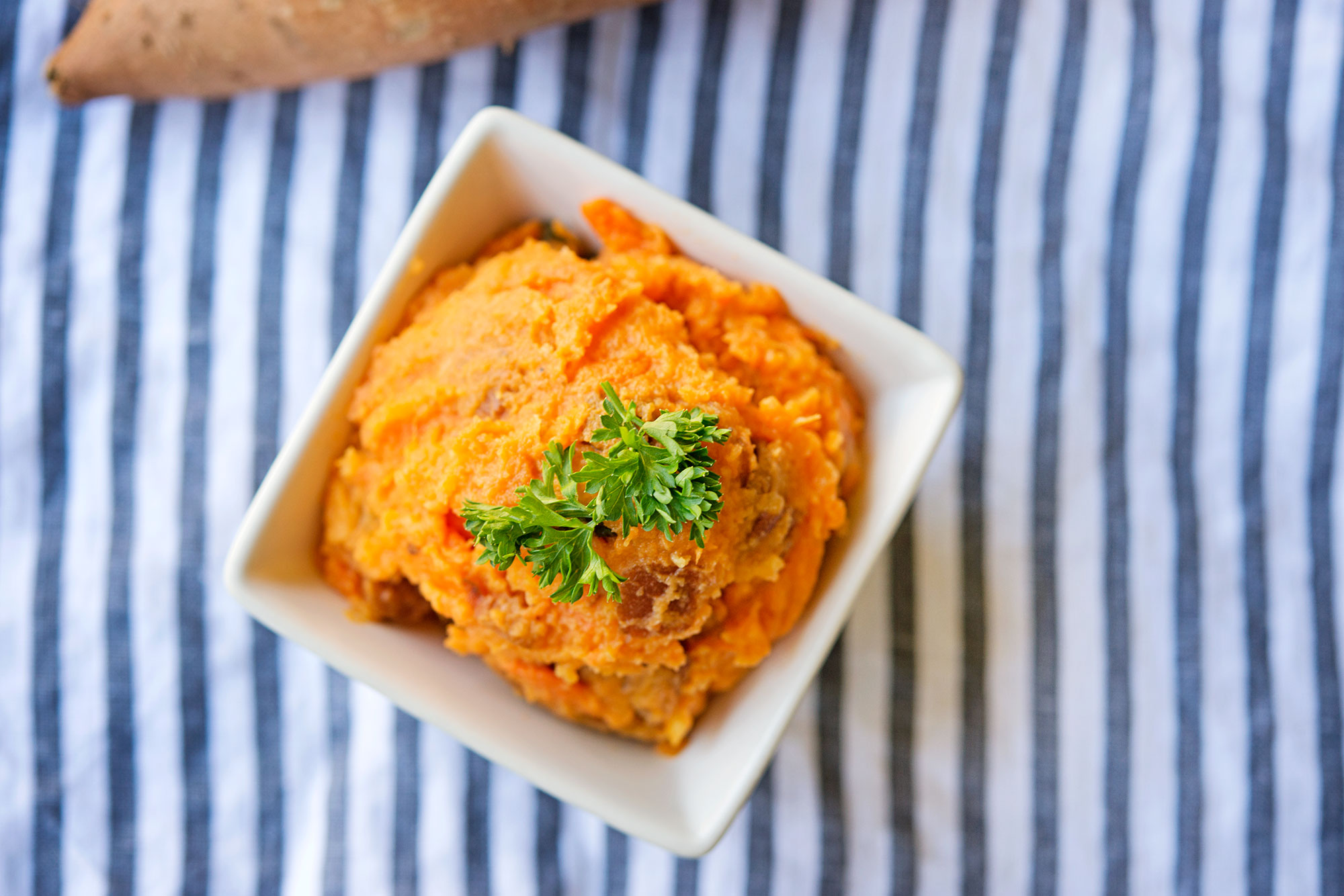 Type: On The Side, Paleo
Author: Jennie
Difficulty: Easy
Prep Time: 15 minutes
Cook Time: 15 minutes
Servings: 6
Summary
This paleo-friendly dish is a great side dish at a BBQ or any event - it comes together easily, and travels and reheats well.
Ingredients
3 pounds sweet potatoes
4-6 tablespoon ghee
1 bunch sage
s/p
Directions
Put a pot on with boiling water and potatoes. To quick cooking, you can quarter the potatoes. You'll cook these until fork-tender, about 10-12 minutes, but meanwhile, move to step 2.
Roughly chop your sage. In a sauce pan, melt half your ghee. Place your sage into the ghee, simmering for about two minutes then remove from heat.
Drain sweet potatoes and mash using a fork or masher, adding the rest of the ghee. Add your sage ghee, and salt and pepper to taste.
Yum