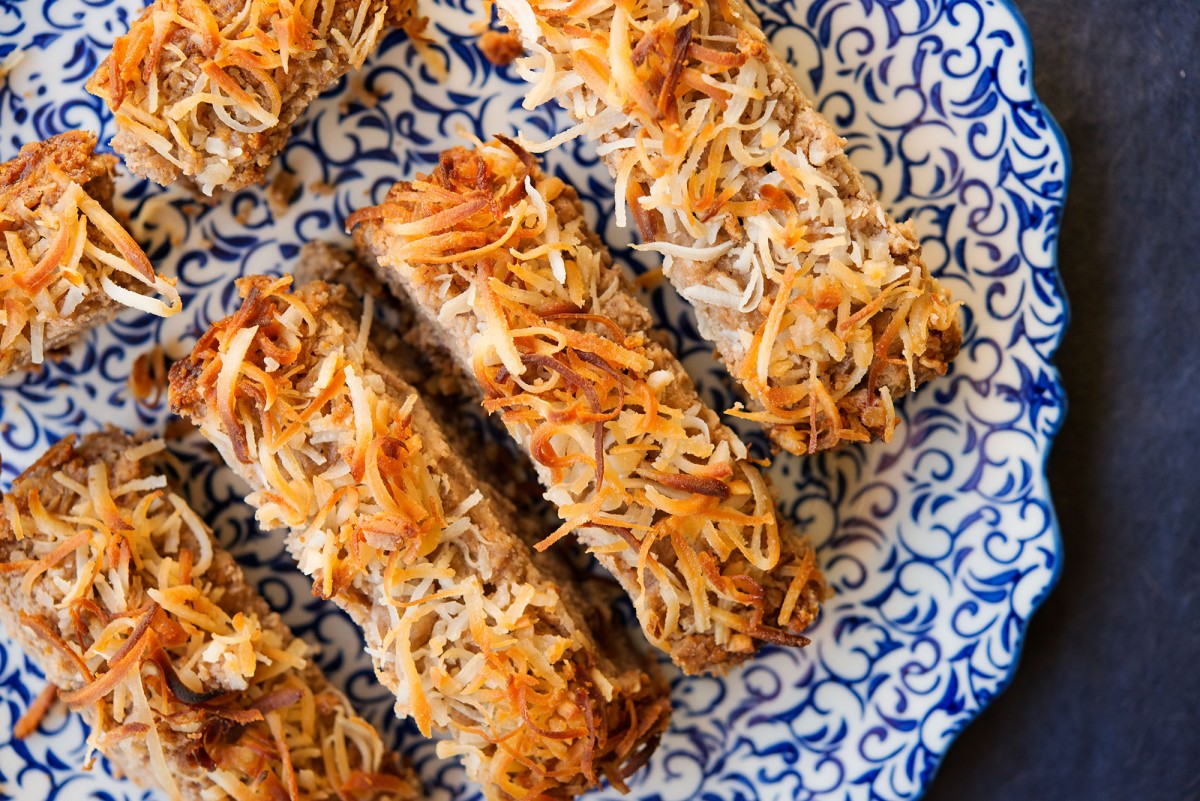 Ingredients

1/2 cup coconut oil
1/2 cup raw honey
3/4 teaspoon salt
6 eggs (room temperature if possible)
2 teaspoons pure vanilla extract
3/4 cup coconut flour
2 bananas, mashed
1-2 tablespoons pure cacao powder (I use Trader Joe's Unsweetened Cocoa Powder)
A couple handfuls of shredded coconut
Directions
Preheat oven to 350. Grease a standard loaf pan with coconut oil.
In a mixing bowl, combine the coconut oil and honey. Set aside.
In a larger bowl, whisk eggs, vanilla and salt. Whisk in the coconut/honey mixture. Then, whisk in the coconut flour until there are no lumps.
Stir in mashed bananas
Stir in 1-2 tablespoons of cacao powder (depending on how much chocolate flavor you want!)
Pour batter into pan and top with a couple handfuls of shredded coconut
Bake for 45-60 minutes (bake on a lower shelf to help prevent the shredded coconut from burning or try placing some aluminum foil over the pan)
Let cool before removing from pan. Keep refrigerated. Enjoy!
Yum