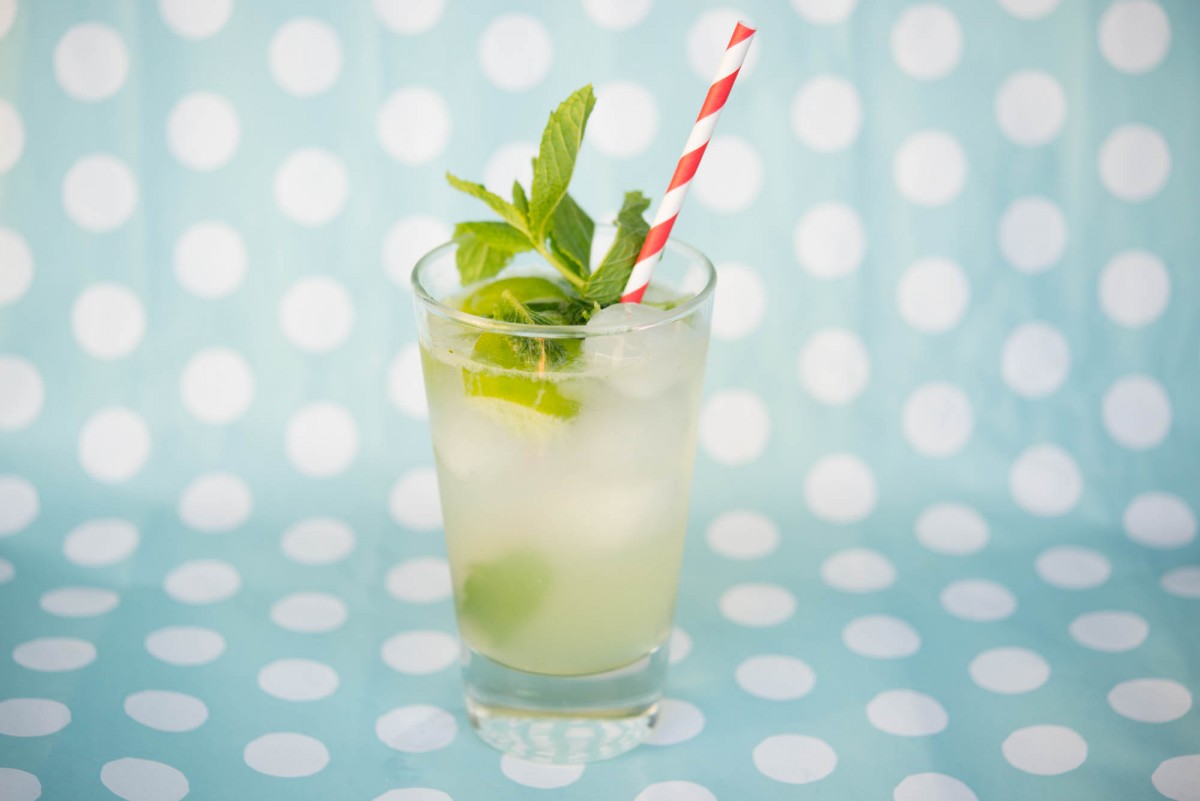 Prep Time: 2 Minutes
Servings: 1
Ingredients:
2 tbsp of simple syrup
1 lime cut into 4 wedges
1 ½ ounces of white rum (1 shot)
½ cup of club soda
10 fresh mint leaves
ice
Directions:
There are varying methods on how to make a mojito, but the simplest is as follows. Take the mint leaves and one lime wedge and drop them into a cocktail shaker. Then take a muddler and use it to crush the initial ingredients together. Once you have pulverized the first round, add two more lime wedges and the simple syrup to the shaker. After a few more moments of additional muddling, add the rum and a few ice cubes and shake all the contents together, with the exception of the final lime wedge and the club soda.  Pour the entire contents of the shaker (do not strain) into a glass filled half of the way up with ice. Fill in the remainder of the glass with club soda and garnish with the remaining lime wedge.
Yum