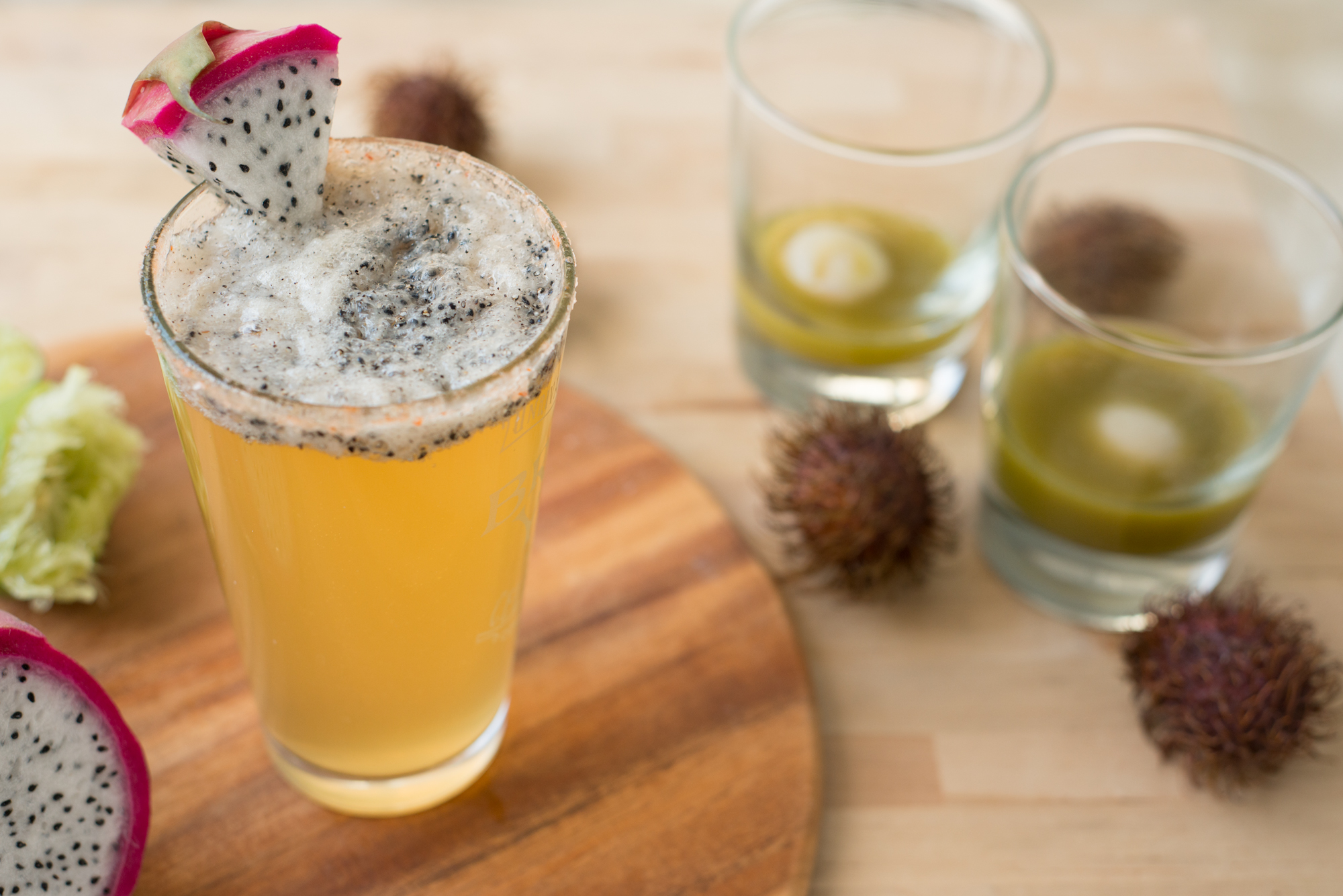 Type: Spirits
Author: Eva
Difficulty: Easy
Prep Time: 10 minutes
Servings: 1 drink
Ingredients
1 dragon fruit
12 ounce light lager
1 lime
1 tablespoon salt
1 teaspoon Sriracha
Directions
To create the Sriracha salt, mix Sriracha and salt on flat surface (like a plate) and set aside.
Cut lime and use edge to rim your pint glass.
Now dip your pint glass rim into the Sriracha salt. Give a little shimmy to make sure it's thoroughly coated.
Pour lager into pint glass.
Cut dragon fruit into quarters and remove skin.
Blend the dragon fruit until liquid, the seeds will still be there but are fine to eat. Empty dragon fruit liquid into beer.
Give a quick stir. Allow to separate – may take about 5-10 minutes.
The finished drink will have the dragon fruit puree mixed in with the lager foam.
Yum