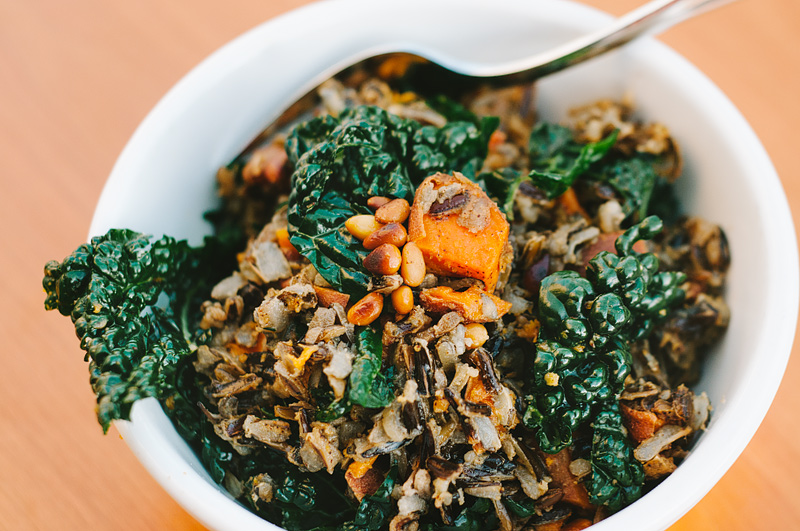 Prep time: 15 minutes
Cook time: 55 minutes
Servings: 6
Ingredients:
1 bunch kale
1 cup rice, preferably wild
1/4 cup pine nuts
3-4 small sweet potatoes
ground mustard
chili powder
cumin
salt/pepper
Directions:
1. Cube your sweet potatoes, and coat with light layer of olive oil. Place in oven at 400 degrees for 30-40 minutes, until fork-tender.
2. Meanwhile, make rice according to package instructions.
3. When rice and sweet potatoes are done, toast pine nuts over medium heat in skillet for 5-10 minutes.
4. Roughly chop kale.
5. Combine pine nuts, sweet potatoes, rice, and kale.
6. Add spices to taste. Serve warm!
Yum