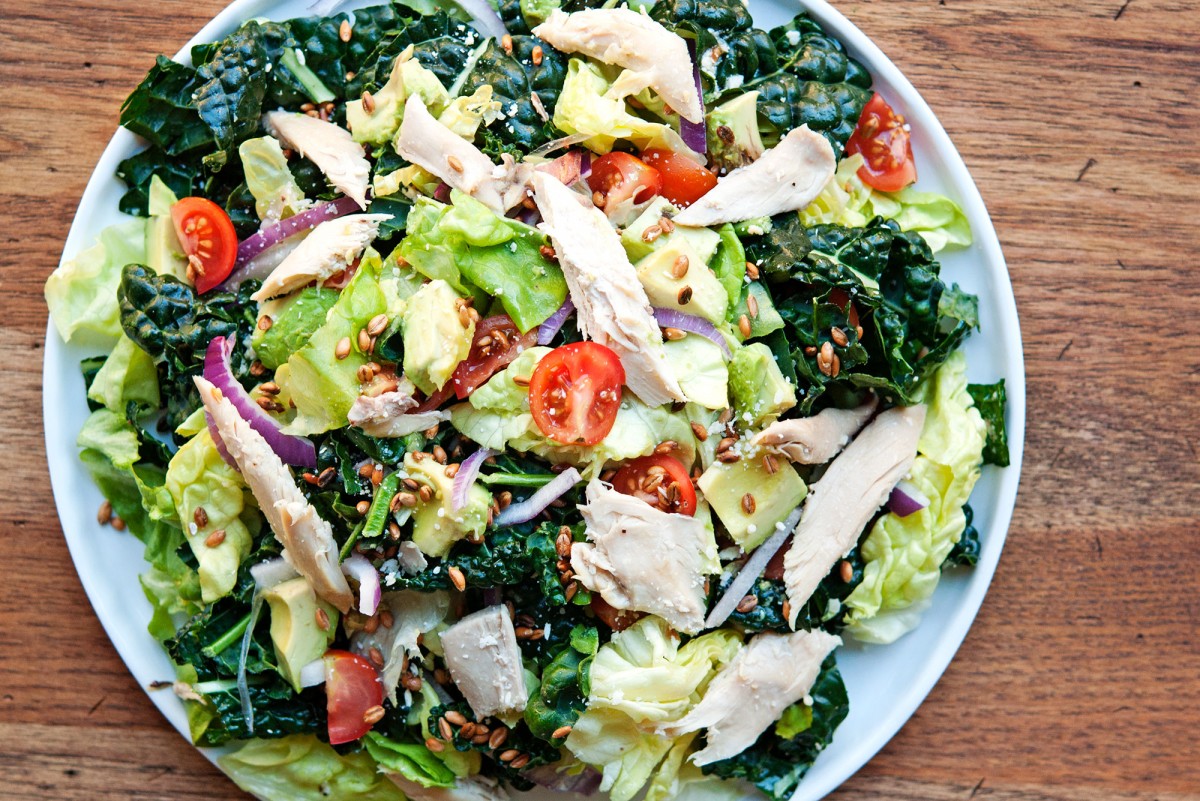 Serves: 4-6
Ingredients:
roast chicken
1 head butter lettuce
1 bunch kale
1 red onion, sliced thinly
1 avocado, diced
1 pint of cherry tomatoes
1 quarter cup wheat berries
Becca's Dressing
Directions:
1. Start by roasting a chicken. You can use Jamie's Chicken in Milk like we did. You can also buy a rotisserie chicken or deli chicken.
2. Slice your onion, dice your avocado, and quarter your cherry tomatoes.
3. Toast your wheat berries: take them and put them in a nonstick pan and toast them over medium heat until most of them pop – you will be able to smell them as well.
4. Make Becca's dressing. While not exactly the same, this is pretty close to the original.
5. Now put it all together – add equal parts butter lettuce and kale, then layer on top onion, avocado, and cherry tomatoes. Next, sprinkle on a layer of wheat berries and add your chicken and Becca's dressing. Mix well and serve. This amount will make 2-4 servings depending on how big you want your salads.
Yum