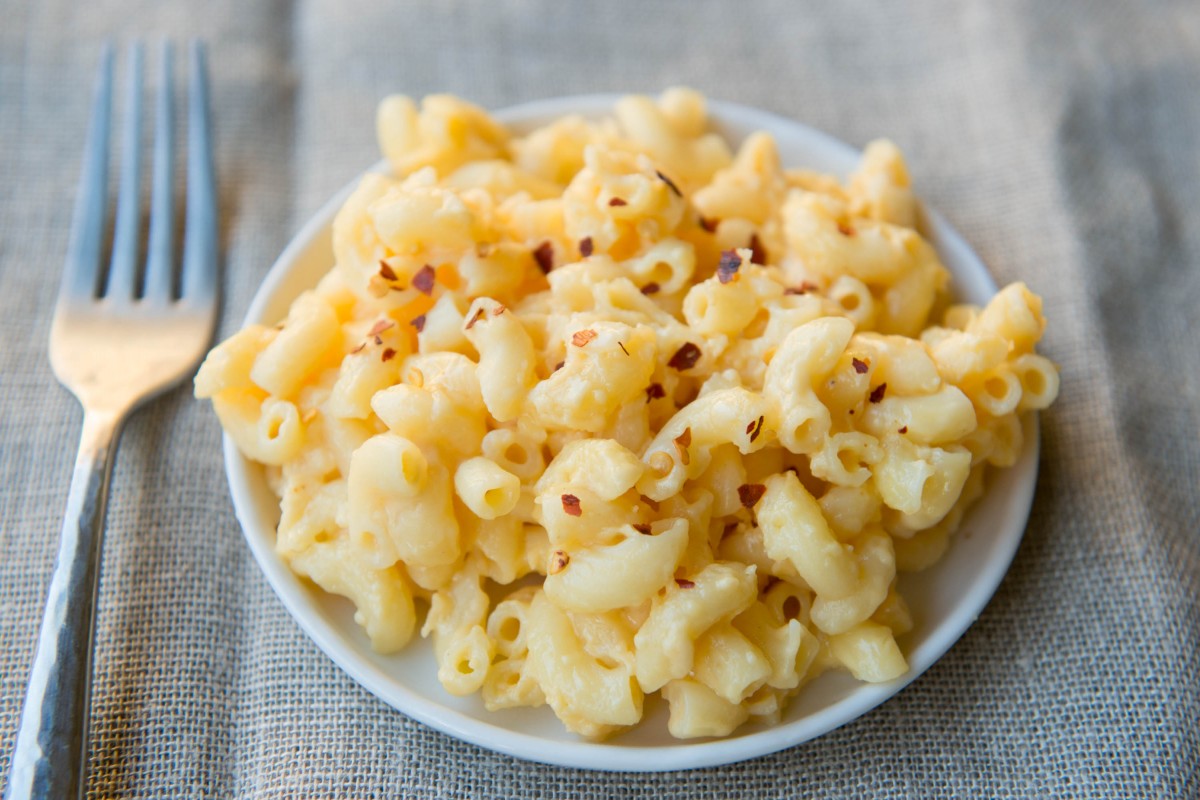 Serves 4
Ingredients:
12 ounces gf pasta
2 large eggs
1 (12 ounces) can evaporated milk
½ teaspoon dry mustard, dissolved into 1 teaspoon of water
4 tablespoons unsalted butter
12 ounces sharp cheddar cheese (shredded, 3 cups)
pinch cayenne pepper
Directions:
1. Boil 4 quarts of water for pasta with one tablespoon of salt.  Cook pasta until al dente.
2. While pasta is cooking, whisk eggs, mustard mixture, half of the evaporated milk, and ¼ teaspoon of salt together in a bowl.
3. Drain pasta and return to pot, add butter, and cook over low heat constantly stirring until the butter is melted.  Add egg mixture, half of the cheese, and the pinch of cayenne.
4. Continue to cook over low heat slowing adding and stirring in the remaining milk and cheese until pasta is creamy, approximately 5 minutes.
5. Allow sauce to thicken, approximately 2 to 5 minutes, adding salt and pepper to taste. Enjoy!
Yum