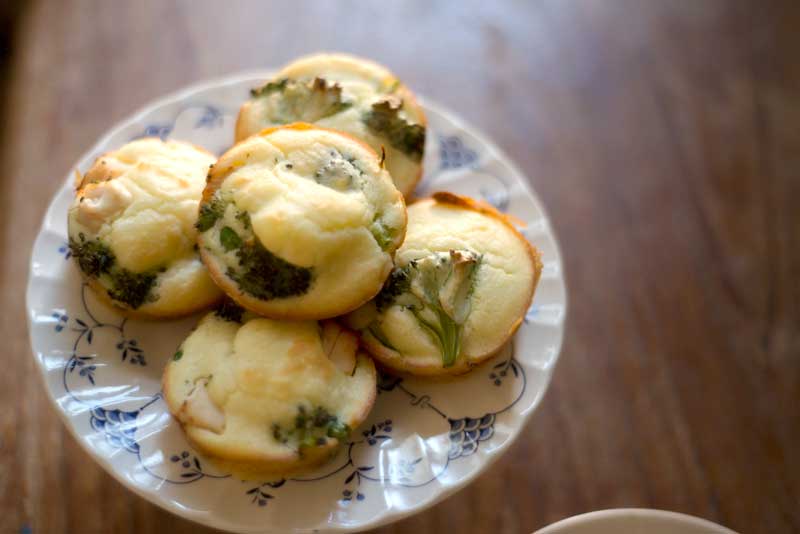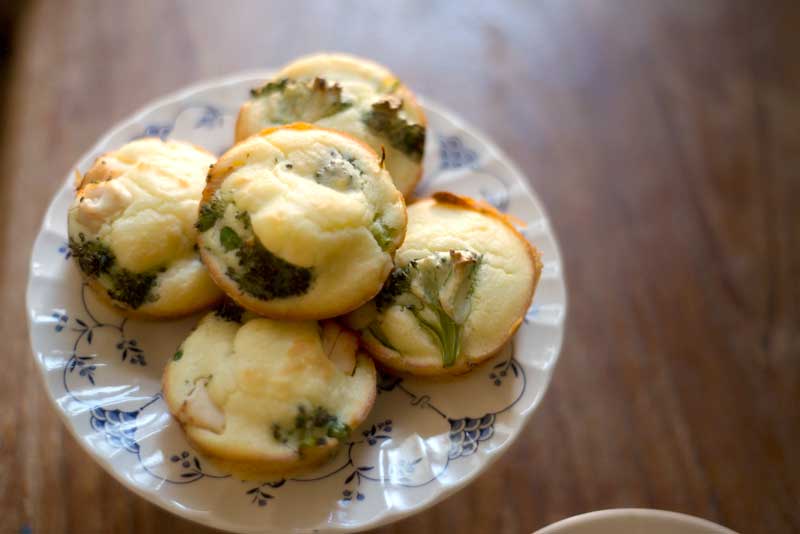 Prep time: 20 minutes
Cook time: 25 minutes
Oven temperature: 400
Servings: 24
Ingredients:
2 cups Bisquick® Gluten Free mix
1/3 cup butter
1 1/3 cup milk
3 eggs
1 cup peas (frozen or steamed)
1 small head broccoli
1 cup cooked chicken
Directions:
1. Preheat oven to 400 degrees.
2. Cut butter into Bisquick® Gluten Free mix.
3. Add eggs and milk, and stir. The batter should be runny, like pancake batter.
4. Chop broccoli and chicken. Mix together with peas.
5. Add two tablespoons of the mix to each of your greased muffin tins. Then add one to two tablespoons of your chicken and vegetable mixture.
6. Top with one tablespoon mix, then bake for 25 minutes. Makes 24 muffins.
Yum