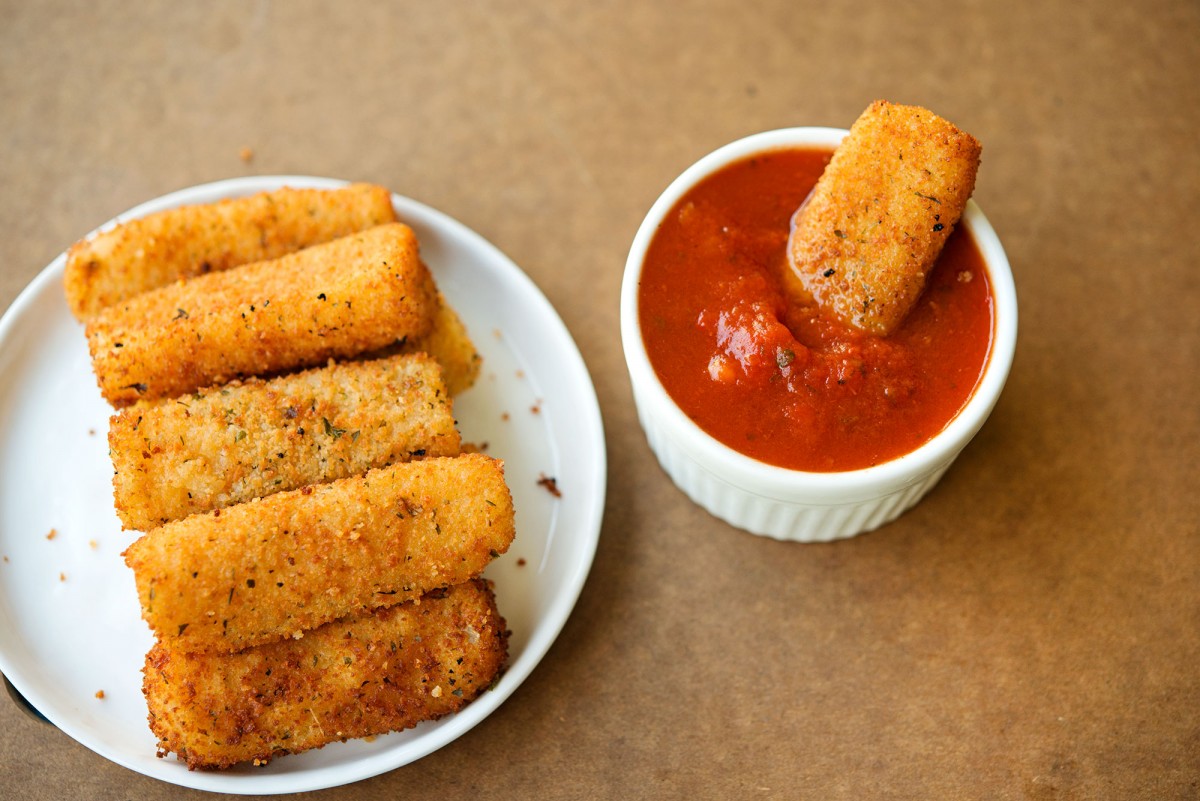 Ingredients
1 cup white rice flour
½ teaspoon chili powder
½ teaspoon cumin
½ teaspoon cayenne pepper
½ teaspoon salt
¼ cup parmesan cheese
2 egg yolks
1 cup fizzy water
gluten free bread crumbs
frying oil
20 mozzarella sticks (I halved mine)
Directions
1. Whisk together all dry ingredients, leaving out the bread crumbs for rolling later.
2. Add in the fizzy water and egg yolks.
3. Set aside for 5-10 minutes. The rice flour needs a minute to absorb the liquid and settle.
4. Preheat oil (deep enough to fully cover the mozzarella sticks) in a deep fryer or skillet to near 375 degrees.
5. Spread GF bread crumbs evenly across a plate.
6. Coat your first mozzarella stick fully in batter.
7. Roll in bread crumbs.
8. With metal tongs, lower the coated mozzarella stick into the heated oil. Allow 30 seconds to 1 minute – depending on your stove. I kept an eye on mine. The cook time varied as the oil temperature fluctuated.
9. Remove from oil just before it turns fully golden brown (it will continue to cook even after removed) and place on a plate with a paper towel to drain the excess oil.
10. Allow to cool from the scorching temperature it will be straight from the fryer but best served hot and melty with marinara sauce. Dig in, gluten free or not.
Yum