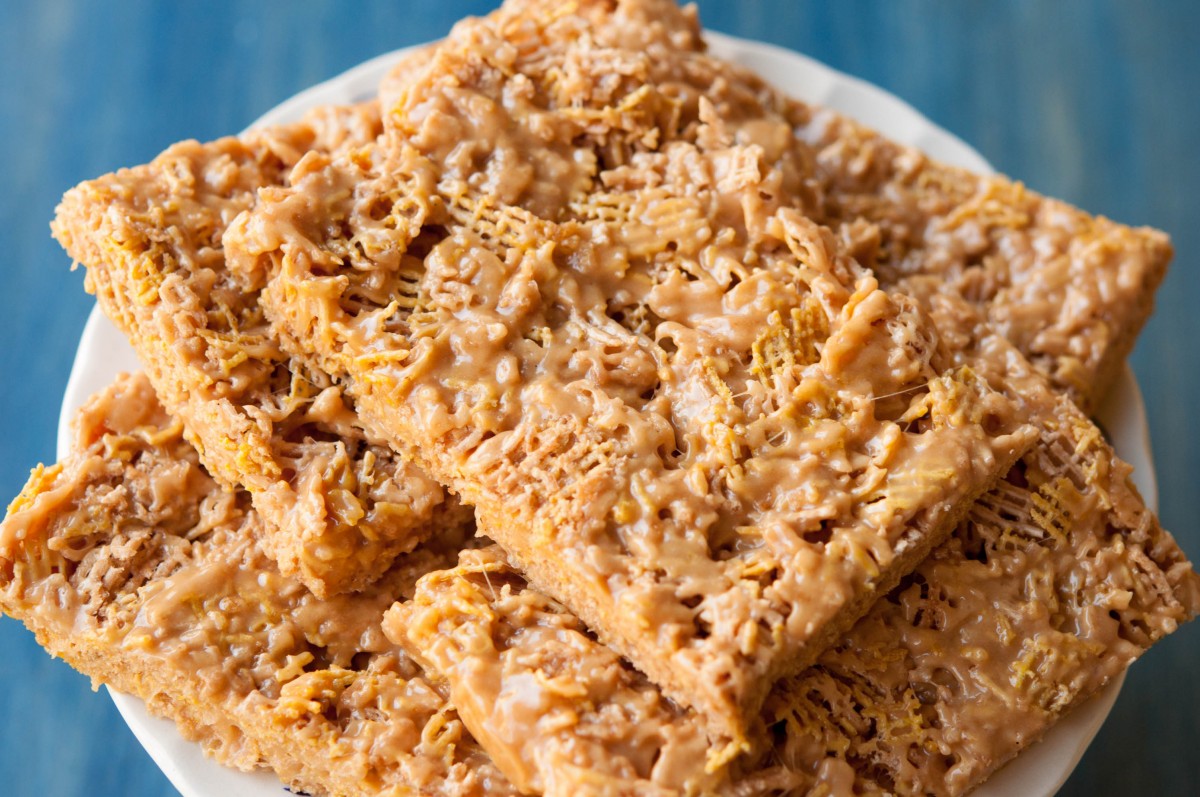 Ingredients
2 ½ tablespoons butter
½ cup peanut butter
1 package marshmallows
6 cups cereal of your choice! I used Crispix because I'm obsessed with Crispix but Chex (in any fun flavor) would work wonderfully for the completely GF crowd. Be sure to check your labels.
Directions
1. Grease a medium pan and set aside.
2. In a large pot, melt butter over low stovetop heat.
3. Stir in peanut butter.
4. Mix until melted and creamy.
5. Pour in marshmallows.
(Life Hack: spray your stirring utensil and later whatever you use to compact the mixture into the pan with cooking spray to help lessen stickage)
6. Turn off heat when marshmallows are almost completely melted (you may still see small marshmallow lumps).
7. Stir until smooth.
8. Slowly fold in cereal and mix until evenly coated.
9. Turn the mixture out into your greased pan and spread evenly.
10. Let cool, then cut into any size or shape you find convenient for your travels about the realms.
Yum