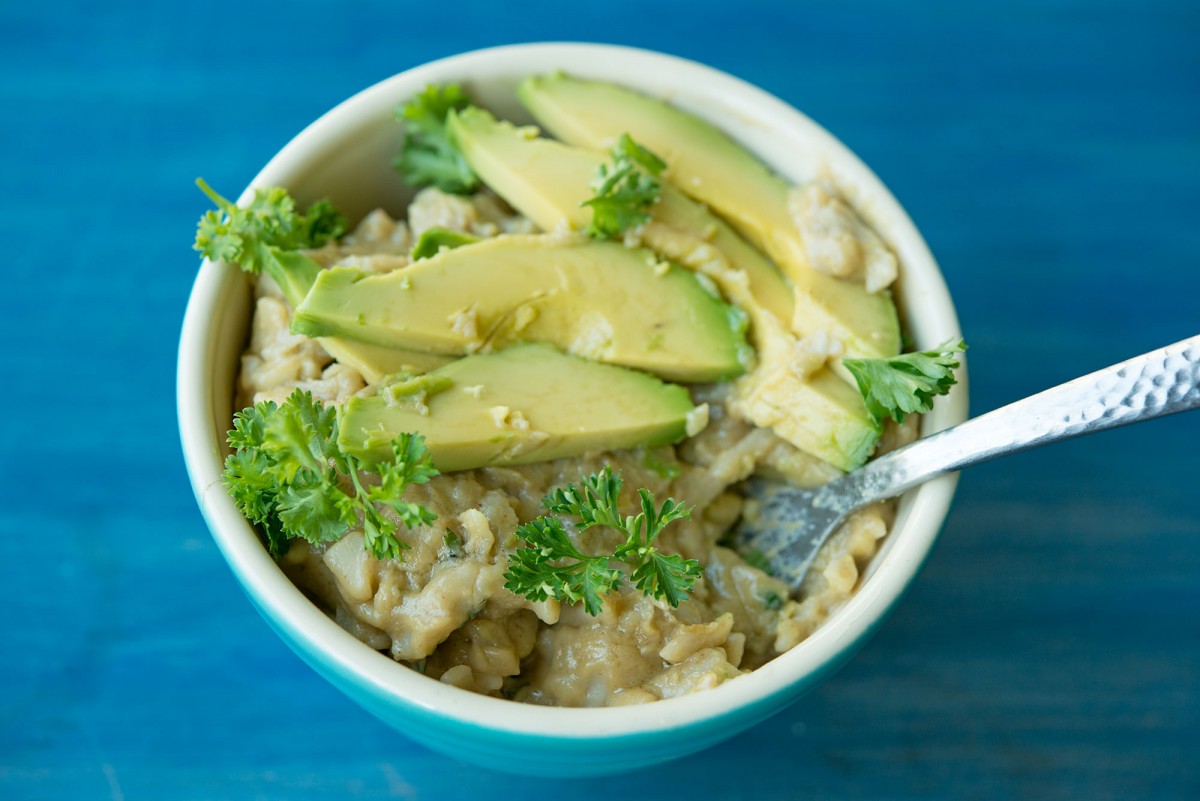 This Mac & Cheese is creamy, rich, and gluten free – best of all worlds.
Ingredients
1 16 oz bag gluten free pasta, cooked al dente and drained
3 cloves garlic, chopped
2 avocados, halved and pitted
2 tablespoons fresh lime juice
1/3 cup cilantro, chopped
2 tablespoons butter
1 ½ tablespoons gluten free all-purpose flour
1 ½ cups milk
2 cups cheddar cheese
Salt and pepper, to taste
Directions
1. Cook pasta until done al dente (about 5-10 minutes).
2. Strain and toss with olive oil, salt and pepper to taste.
3. In a separate bowl, mix together avocado, garlic, lime juice and cilantro (you'll basically have guacamole).
4. Now start your roux by melting butter in a large saucepan over low heat.
5. Sprinkle flour over the butter and whisk continuously until it thickens to a paste.
6. Pour in the milk while continuing to whisk.
7. Whisk for the next ten or so minutes until the mixture thickens into a creamy sauce.
8. Add cheese one handful at a time, stir until it fully incorporates.
9. Take off heat and stir in avocado mixture.
10. Fold in drained pasta.
11. Top with cilantro (or parsley) and enjoy!
Yum