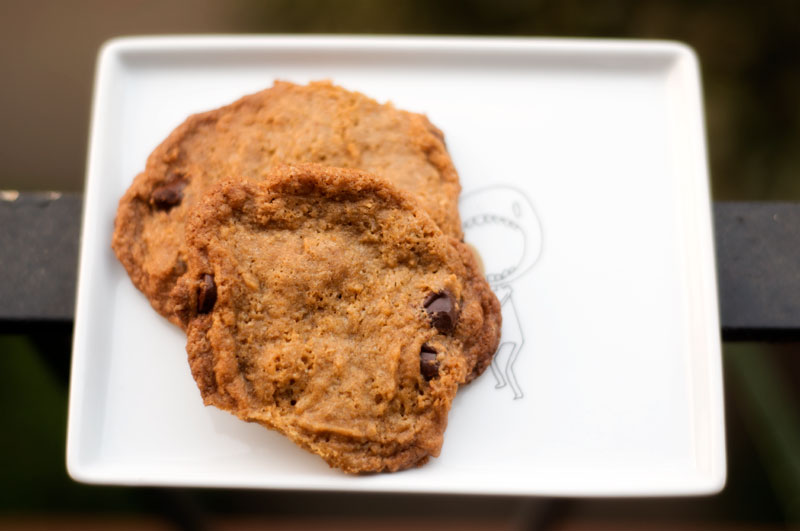 I promise you if you make these for a party no one will be able to tell they are gluten free. This recipe makes about two dozen cookies.
Oven temperature: 350
Bake time: 10-12 minutes
1 cup brown sugar
1/4 cup white sugar
2/3 cup butter
1 egg
2 tsp vanilla
1 1/2 cups gluten free flour (I prefer King Arthur)
1 tsp xanthan gum
1 tsp baking soda
8 -10 oz chocolate chips
1 tsp cinnamon (optional)
Directions:
1. Take sugars and butter, cream until combined.
2. Add egg, and vanilla, stirring to combine.
3. In a separate bowl, mix flour, xanthan gum, and baking soda (and cinnamon if using.)
4. Add to wet ingredients, mixing until just combined.
5. Add chocolate chips. Make tablespoon sized cookies on an ungreased cookie sheet.
6. Bake 10-12 minutes. Enjoy when warm!
Yum