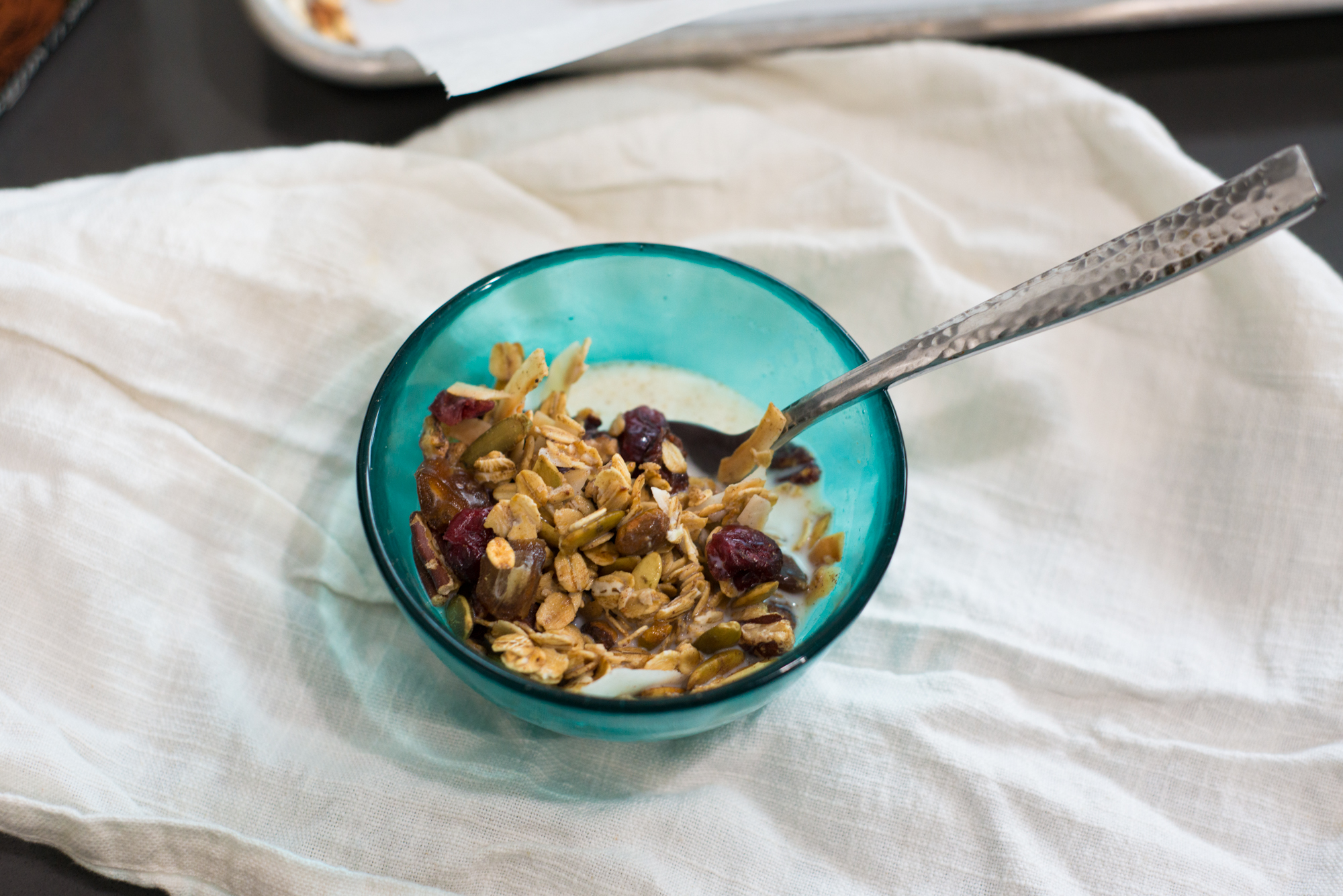 Type: Baking, Breakfast
Author: Jennie
Oven Temperature: 250°
Difficulty: Easy
Prep Time: 10 minutes
Cook Time: 1 hour
Servings: 6-8
Ingredients
1/2 cup pecans, chopped
1/2 cup pepitas
1 1/2 cup old fashioned oats
1 teaspoon pumpkin spice
1/4 teaspoon salt
3 tablespoon maple syrup
1 1/2 tablespoon coconut oil
1/4 cup dried cranberries
1/4 cup dried dates, chopped
1/2 cup unsweetened coconut flakes
Directions
Preheat oven to 250. Chop pecans. Mix together with pepitas, oats, pumpkin spice, salt, maple syrup, and coconut oil.
Cook for about an hour, tossing every 15 minutes or so.
When toasty and browned, remove from oven and added cranberries, dates, and coconut. Serve warm or room temperature with milk or yogurt!
Yum