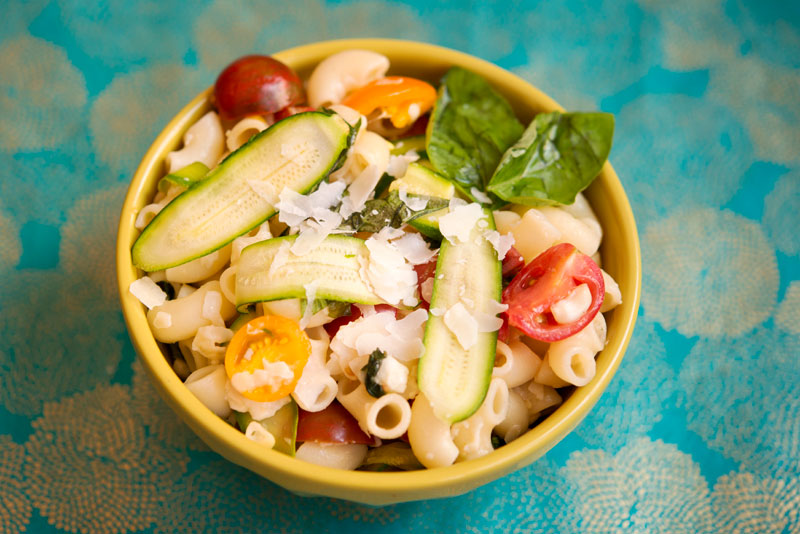 Ingredients:
1/2 cup basil
1 cup heirloom cherry tomatoes
1 cup corn
2-3 cloves garlic
1 medium zucchini (or baby zucchini, about 5)
juice of one lemon, and zest
1 cup shaved parmesan
1 pound pasta (we used a small kind, it makes for better bites)
s/p
Directions:
1. Make pasta according to the box instructions.
2. Meanwhile, chop garlic and basil, half tomatoes, shave or chop zucchini, juice and zest lemon.
3. If you're using frozen corn, throw into the pasta water for last 2 minutes of the cooking.
4. Drain pasta, reserving 1/2 cup water.
5. Mix water with lemon juice, toss with pasta. Add veggies, parmesan cheese, and mix well. Salt and pepper to taste.
Yum