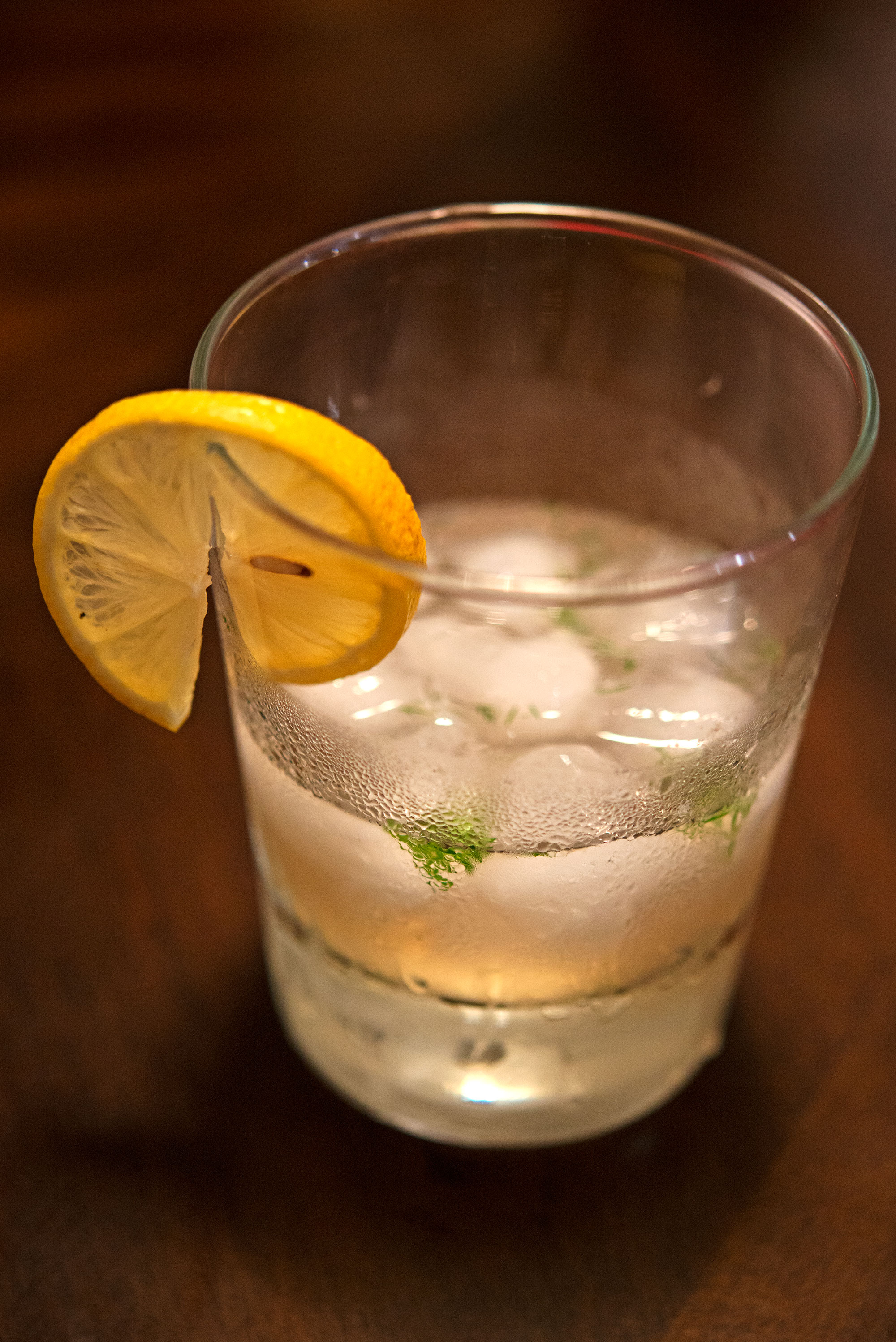 Type: Spirits
Author: George
Difficulty: Easy
Prep Time: 5 minutes
Servings: 1
Ingredients
1 thin slice of lemon
1 sugar
1 teaspoon fresh chopped dill
Angostura Aromatic Bitters
2 shots cucumber flavored brandy
2 ounce sweet vermouth
Directions
Place the sugar cube, lemon, and dill into a cocktail shaker.
Add a few dashes of the bitters and then muddle for a few moments.
Fill the shaker with ice and add the liquor and the vermouth.
Shake for a few moments and strain into an ice filled glass.
Add a lemon slice and a sprinkle of dill to the glass for garnish.
Yum