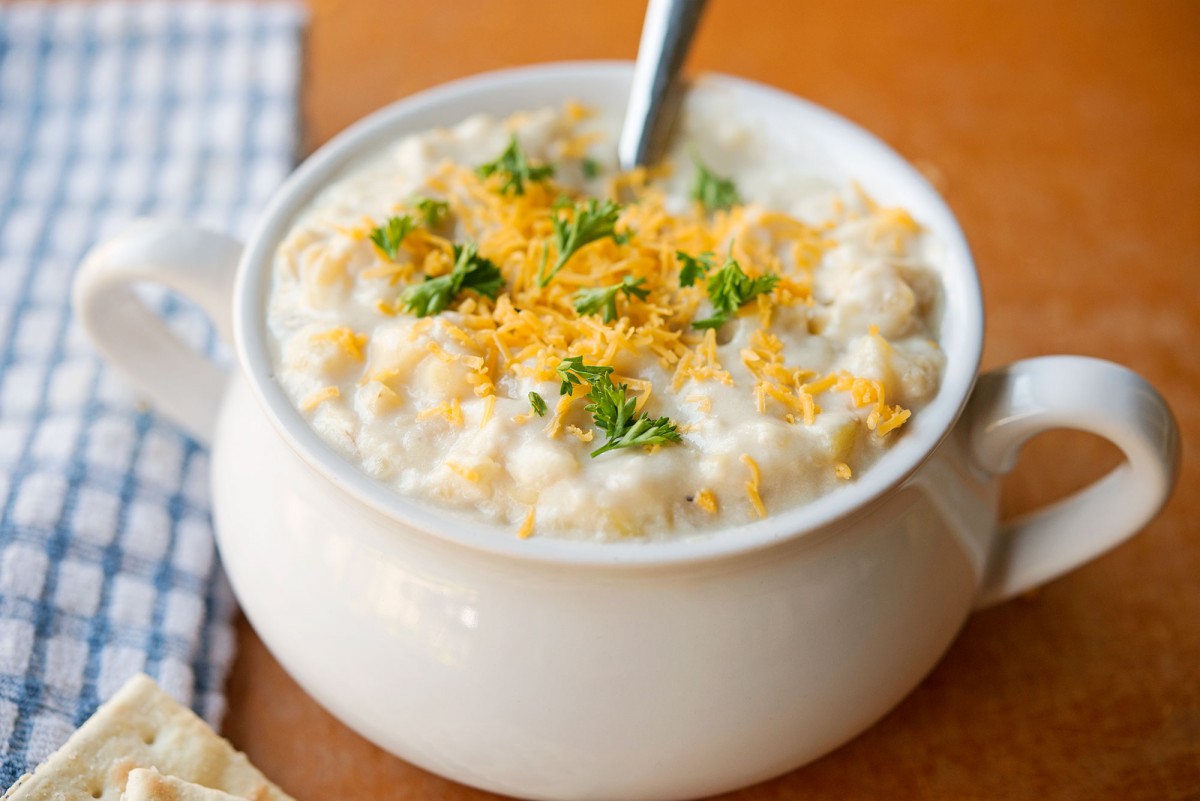 Ingredients:
2 medium red or purple (or white) potatoes, diced
1/2 medium red onion, diced
2-3 cloves garlic, minced
2 tablespoons butter
2 tablespoons all-purpose flour
3 cups whole milk
fresh parsley
s/p
optional:
grated cheese
green veg (I added crispy Brussels to mine one day, and spinach the next)
Directions:
1. Put your potatoes on to boil. Cook until a fork slide out of them – depending on the size of your dice, this should take about 10 minutes.
2. Meanwhile, dice your onion, and mince your garlic. Measure out your milk so you're ready when the time comes to add milk.
3. In the bottom of a Dutch oven or pot, melt butter. Add garlic and onion, and allow to sweat for 3-5 minutes. Check your potatoes now, and make sure they're not done. If they are, drain 'em.
4. After allowing your garlic/onion to sweat, add your flour, and whisk constantly about 2 minutes. Slowly add your milk at this point.
5. Allow to thicken, simmering over low heat, and after about five minutes, add your potatoes. Allow to continue to thicken for about 30 minutes, until the soup is thick and creamy.
6. Top with fresh parsley and any cheese/veggies you feel like adding. Enjoy hot with crackers!
Yum