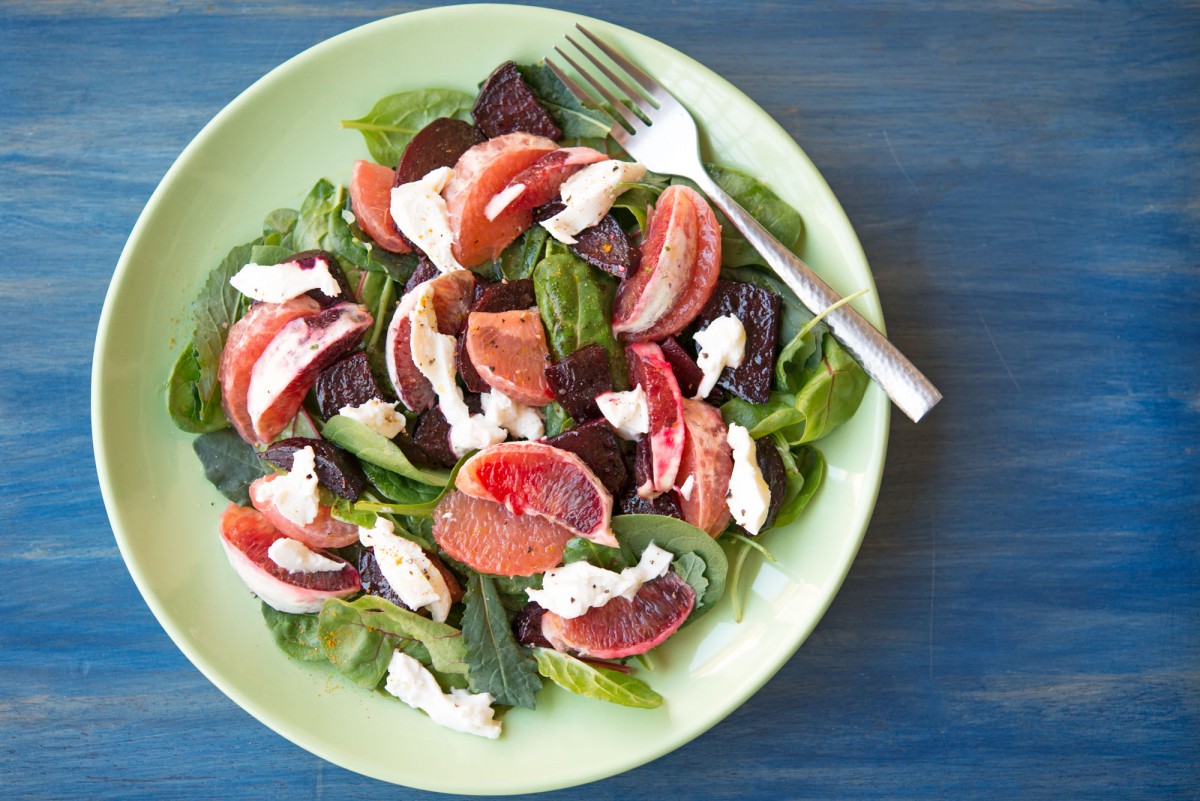 Ingredients:
greens of your choice
1 grapefruit
1 blood orange
1-2 roasted beets
burrata
dress with olive oil, salt, pepper and a pinch of curry powder
Not a big grapefruit fan? Try this anyway. The creamy burrata really tempers the tartness of the grapefruit and pairs nicely with the sweet beets and blood oranges. You'll thank us later.
Type: Main Course
Author: Jennie
Difficulty: Easy
Yum