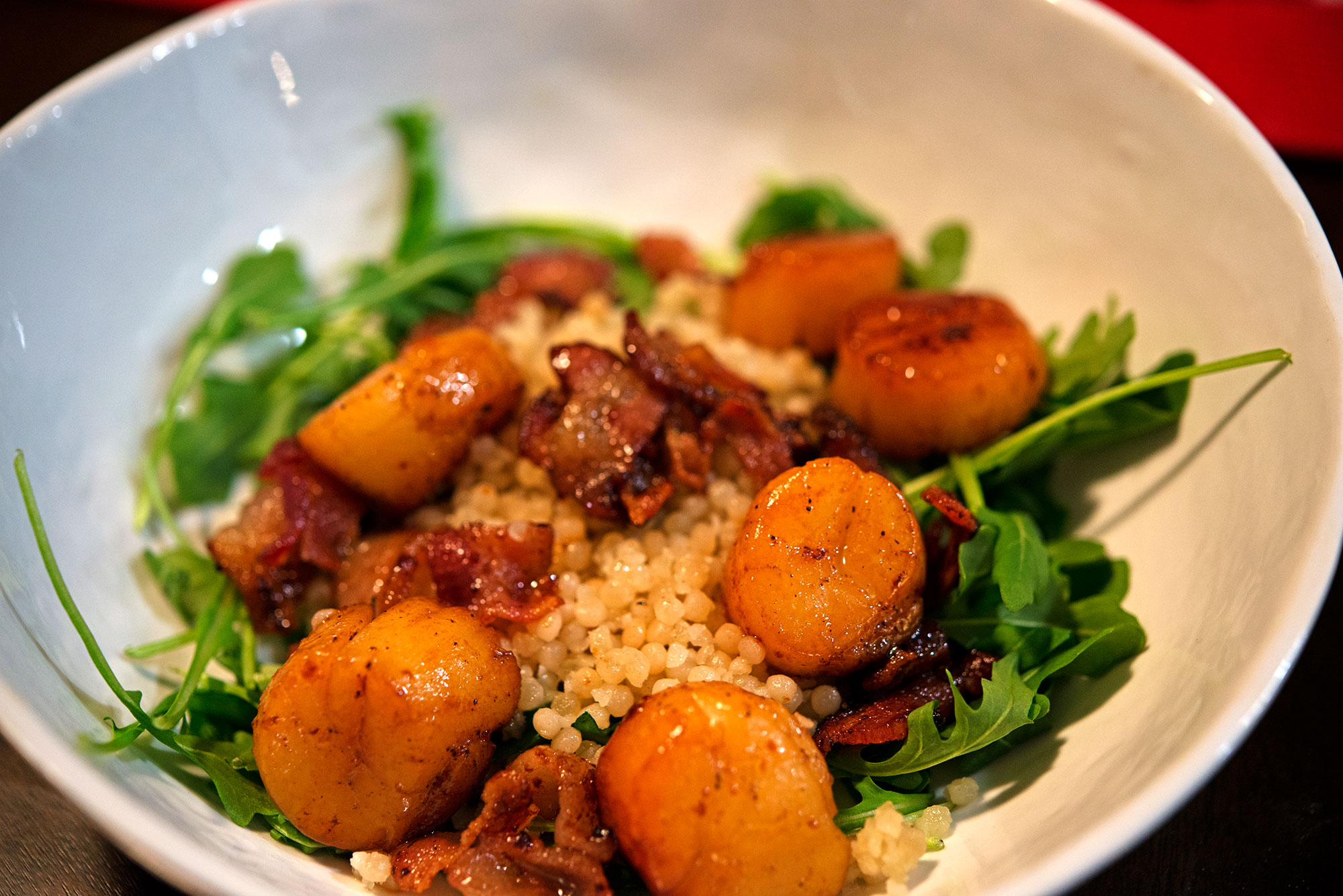 Type: Appetizer, Main Course
Author: Jennie
Difficulty: Easy
Servings: 4
Ingredients
1 pound bacon
2 1/2 pounds scallops
4 tablespoon honey
1 teaspoon cinnamon
1 cup Israeli couscous
1 bunch arugula
Directions
In a bowl, coat your scallops in honey and cinnamon. Let these sit about 5-10 minutes, and meanwhile:
Cook your couscous according to the package directions. Meanwhile:
Fry your bacon until almost crispy, and remove to drain. Drain all but one tablespoon of bacon fat from the pan.
Drain your scallops and pan sear in bacon fat, about two minutes on each side.
Crumble your bacon, then serve: one handful arugula, followed by a portion of the couscous, then your bacon.
Yum