This is the second post in a three part series in which Eva Gross, our contributor who also works at the Writers Guild Foundation, writes about her interview with Robert Nelson Jacobs, the screenwriter behind Chocolat. For the full post, head to the WGF's website. For Eva's second recipe, see below.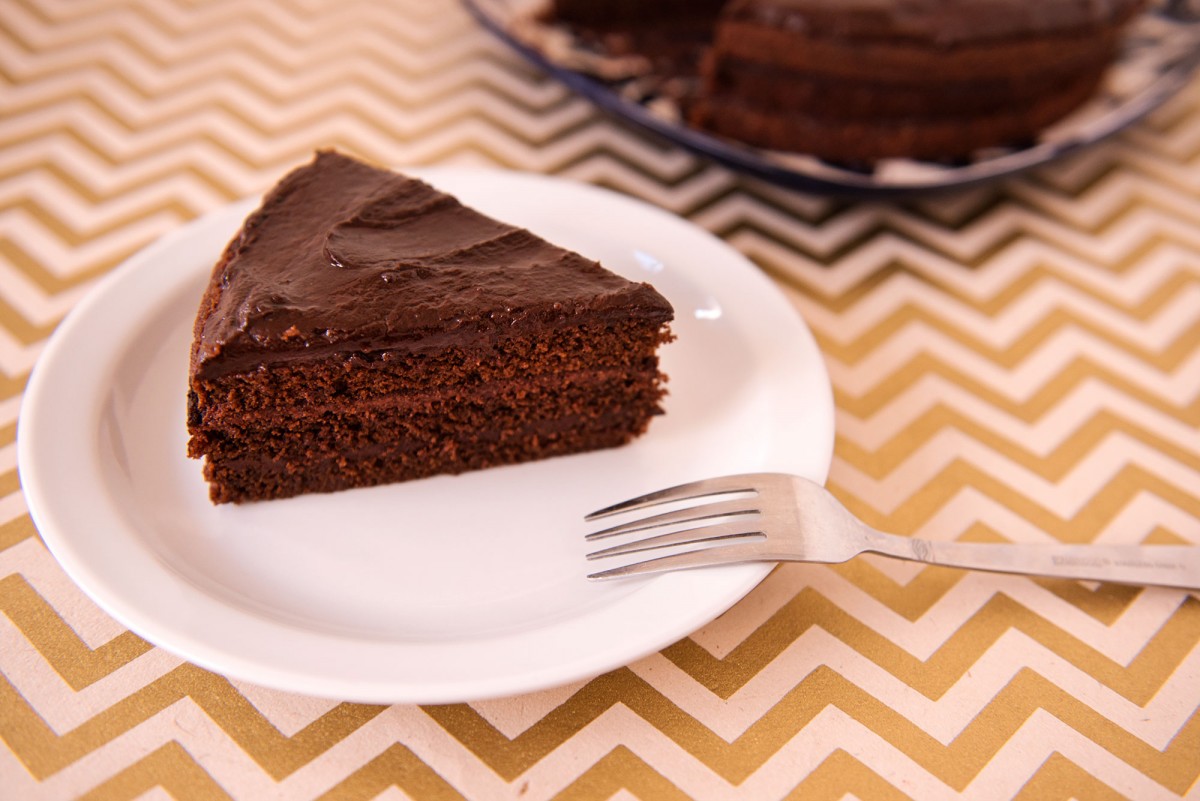 My feelings about chocolate cake are deep and visceral. Throughout my early childhood, my namesake great-grandmother made a ritual of baking the most shockingly decadent chocolate cake for our visits to the remains of her southern farm. To be sure she was always present to watch our complete enjoyment of her culinary endeavors, she would squirrel the cake away in the largest circular green tin I had ever seen (and have ever seen since).
She was known to hide the tin on top of book shelves and under beds so she alone was the dispenser of such delights. Although never, as one might think, was she ever stodgy about its dispersal – I can't guess the number of times my mother found me and my sister at Grandma Eva's worn-out kitchen table eating chocolate 1-2-3-4 cake first thing in the morning. Chocolate cake will forever signal to me the rebelliousness in celebrating mundane and ordinary mornings.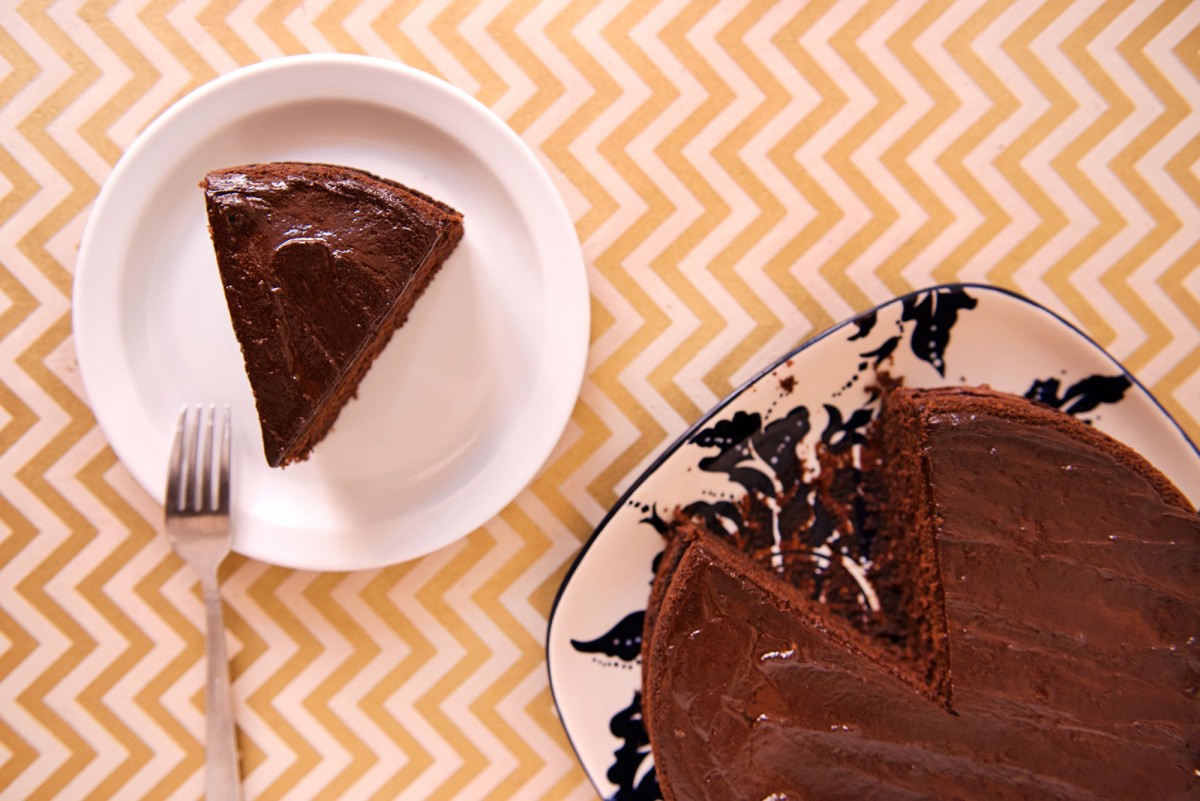 It's through this lens of quirky, resolute matriarch that I understand Armande Voizin, Judi Dench's character in Chocolat. Watching for the first time, I felt like I already knew her character. Her temperament. Her deeply rooted sense of identity and interwoven culinary life. In an incredibly heartrending sense of the phrase, she is what she eats.
Her story arc is simultaneously lovely and tragic. "Bittersweet" in screenwriter Robert Nelson Jacobs' words. Harkening back to the power of comestibles, Armande's story arc culminates in what Jacobs' handwritten notes describe as a "last supper" – despite her diabetes, Armande convinces Vianne to throw her an elaborate birthday party to include the most sensual and extravagant of her ancient chocolate recipes.
This recipe is neither my grandmother's nor Vianne's – but a hybrid twist on both. It has the delicate yet hearty almond flour of many French recipes, the butter content of a true southern confection and the newer scientific amalgam of gluten free flours. It has the texture of the best pound cakes and the depth of the warmest ganaches. And, best of all, supplied me with a wonderful few days breakfasts in honor of Armande and my own grandmother.
Ingredients
¾ cup butter
½ cup brown sugar
3 eggs
1 tablespoon baking powder
4 3oz bar dark chocolate (70% or above)
½ cup brown rice flour
¼ cup sweet white rice flour
¼ cup almond flour/meal
A few drops vanilla extract
1 tablespoon heavy cream
Directions
1. Preheat your oven to 375 degrees and grease two circular cake pans to set aside.
2. Mix the butter, softened slightly, until smooth.
3. Add in sugar and mix until creamy.
4. Crack in eggs, mix again until well incorporated.
5. Drop in baking powder.
6. Chop the first two chocolate bars into small pieces and in a separate bowl, double boil. Stir until smooth.
7. Add chocolate to batter.
8. While slowly mixing, add in the flours.
9. Then vanilla extract.
10. And lastly the heavy cream. Mix lightly until smooth.
11. Pour evenly into cake pans.
12. Bake for approximately 10 minutes, rotating halfway through. It will be done when the center is spongy and a toothpick inserted into the center comes out clean.
13. Remove from oven and let cool before removing from the pans.
14. Double boil the rest of the chocolate, stirring in a touch more heavy cream.
15. When cake is fully cooled remove from pans and use melted chocolate in between layers.
16. Enjoy at the rebellious gypsy boat party of your choosing.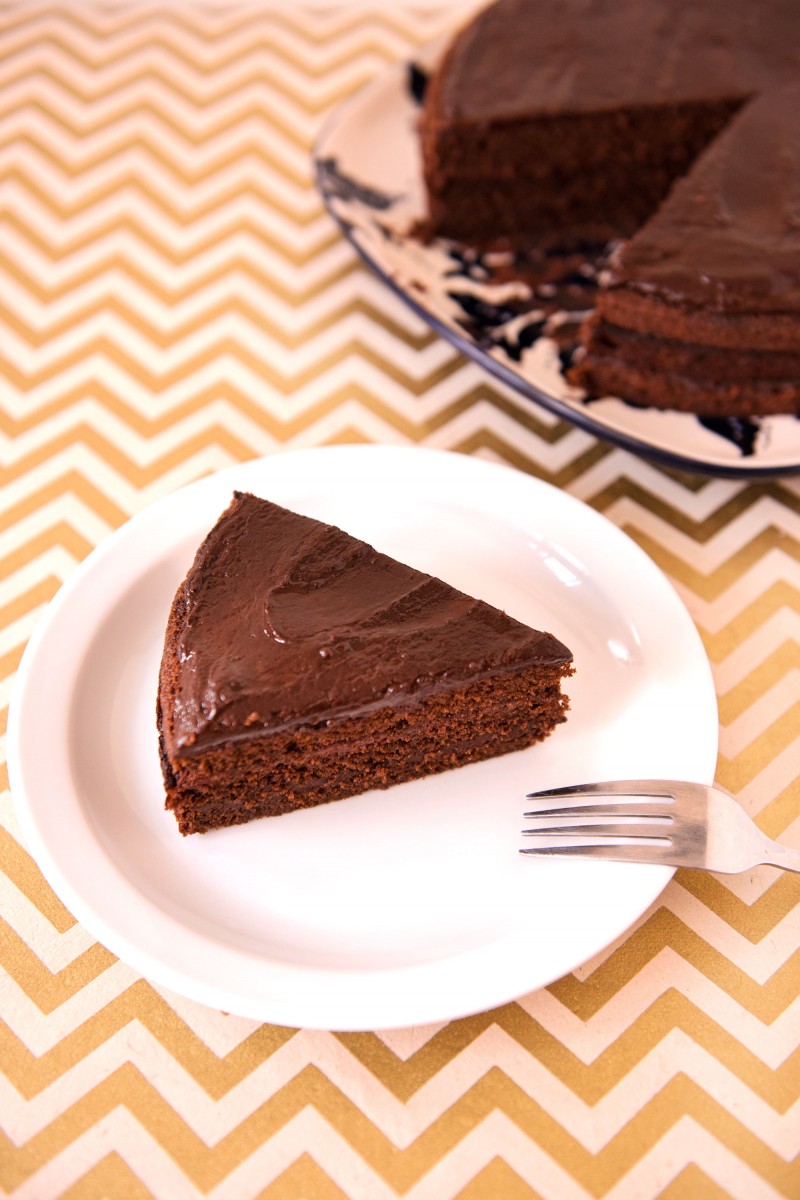 Yum