This is the last post in a three part series in which Eva Gross, our contributor who also works at the Writers Guild Foundation, writes about her interview with Robert Nelson Jacobs, the screenwriter behind Chocolat. For the full post, head to the WGF's website. For Eva's final recipe, see below.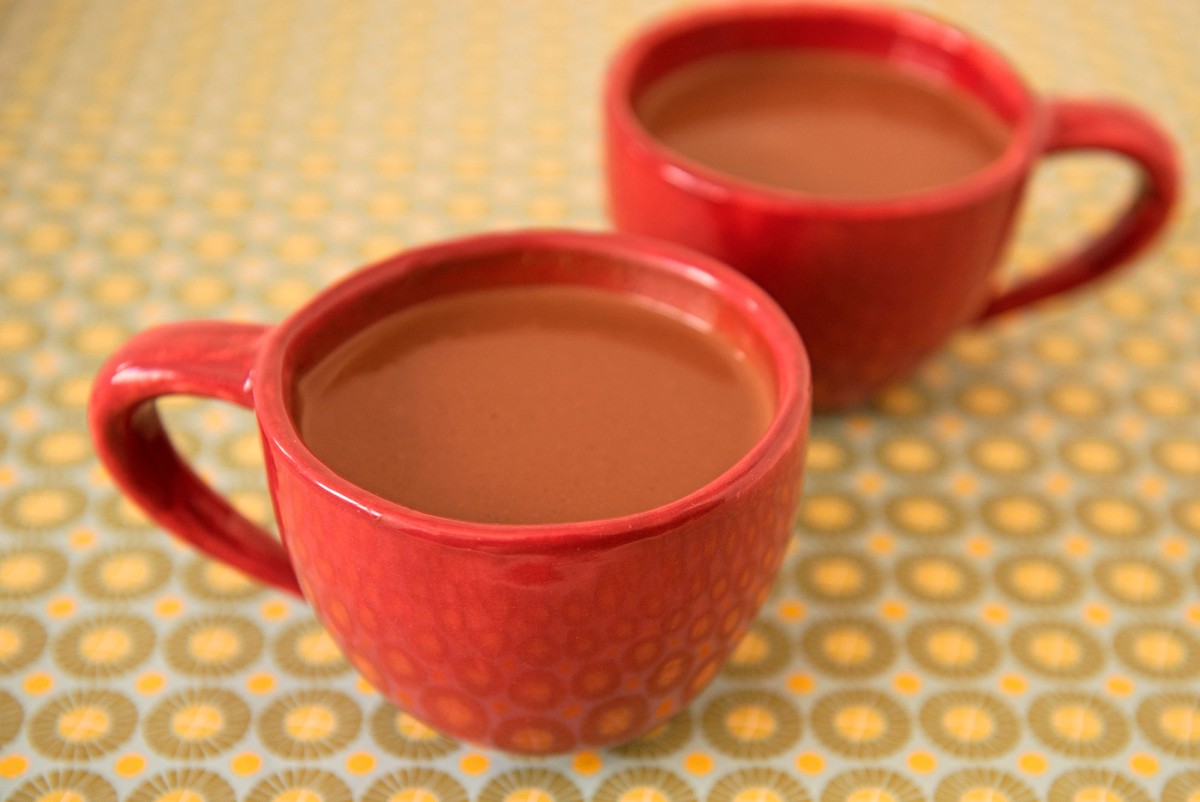 It only makes sense that we should end our series on Chocolat in line with the close of the film. And the very last page of the script, the very last bit of chocolate to make it onto the screen is hot chocolate. It signifies the balancing of Vianne's life, the end of her wandering and the solidification of her and Roux's relationship.
Hot chocolate also features in Armade's introduction to the chocolaterie. And even beyond the characters, harkens back to the early Mayan and Aztec cultures – Vianne's roots – in which chocolate, in its unrefined state, played key roles in ritual sacrifice, mythology, the lives of the royalty, and everyday currency.
It also was most often, in its earliest form, a drink.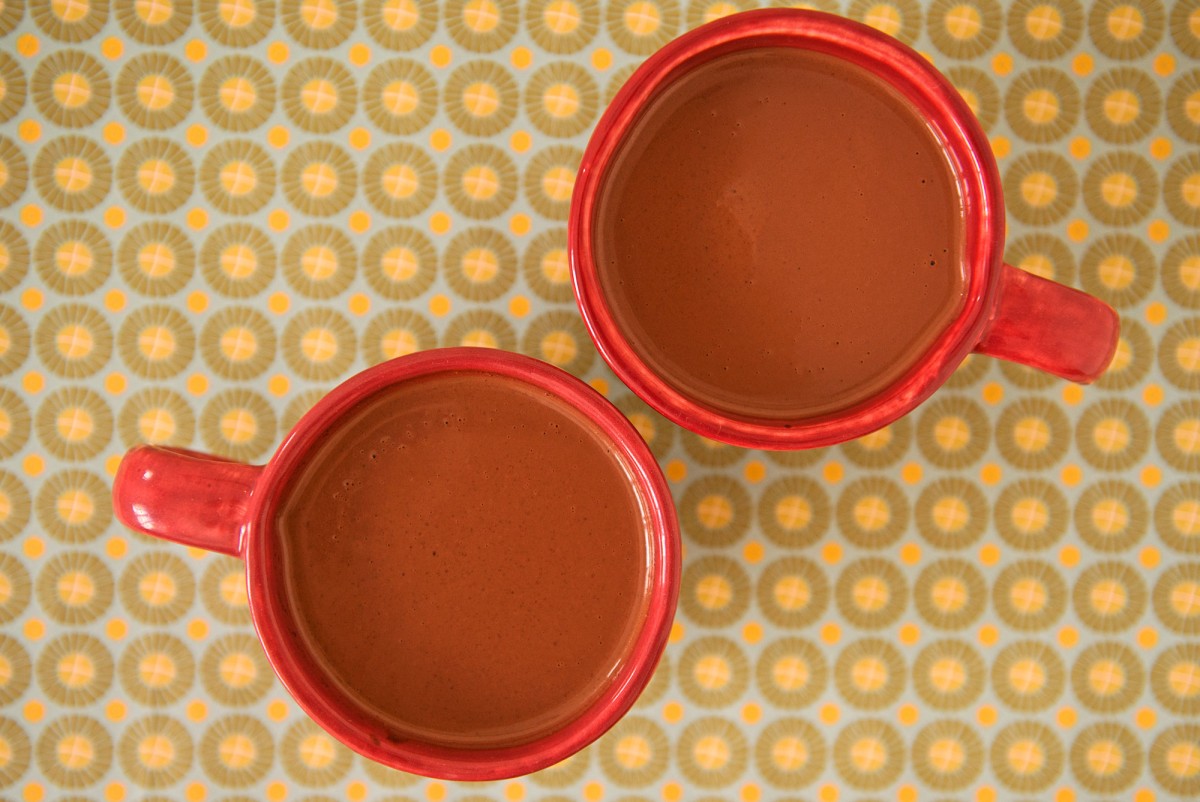 "When we modern Westerners think of chocolate, we think of it in its solid, sweetened form, and this is reflected in the undue emphasis which much food writing gives to solid chocolate. Yet during nine tenths of its long history, chocolate was drunk, not eaten," explains one of the books used in the research and writing process of the screenplay , the charming True History of Chocolate by Michael D. Coe and Sophie D. Coe.
The decision to infuse Vianne's background with Central American roots put new emphasis on her character's journey and her role as a healer. In the writing, Jacobs gave himself "permission to say, 'well what if the traveling angel needed to change herself? And that she's not only healing this village but that the village is healing her.'"
This beautiful theme of redemption delivers to us "a lift" just as Vianne promises Armande her hot chocolate will.
We've had such a fantastic time diving into the Chocolat materials, which are available here in our very own WGF Archives. We owe a huge thank you to Robert Nelson Jacobs for donating said materials and obliging us in our love of all things chocolate and social media!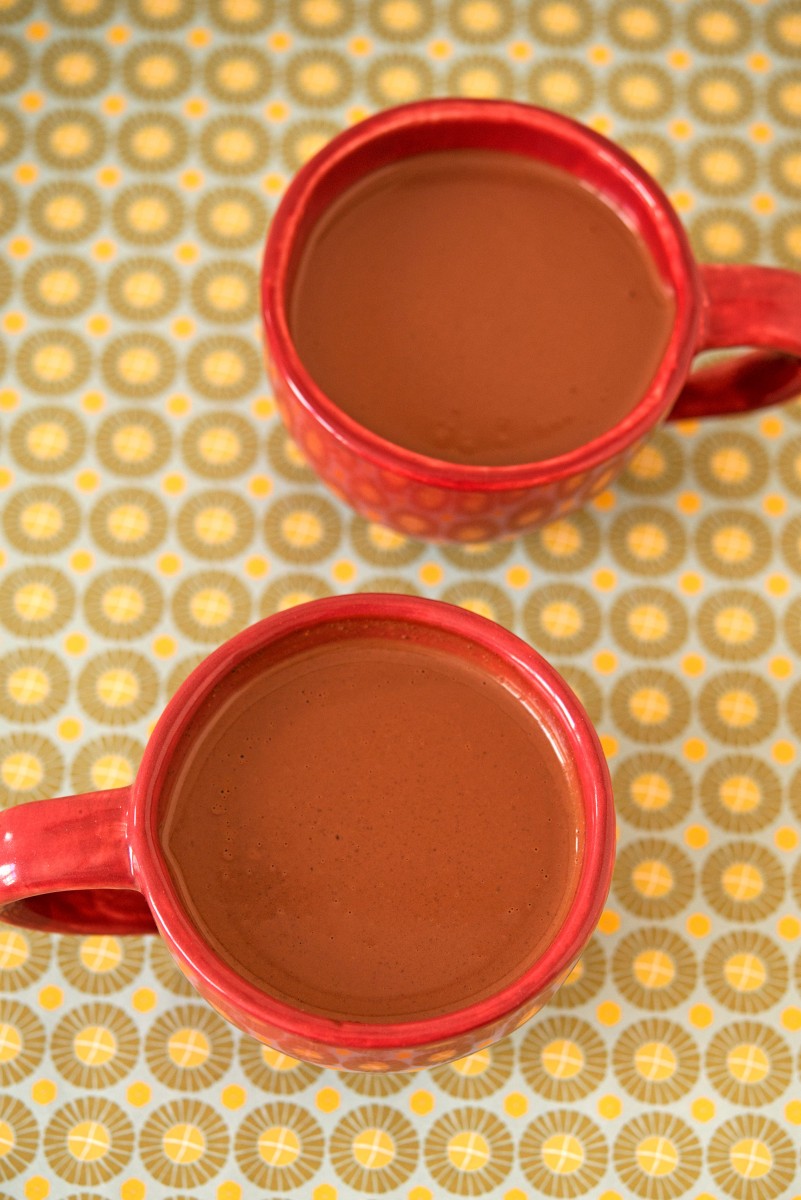 Ingredients
2 3oz bars dark chocolate (70% or above)
2 cups 2% milk
1 tablespoon agave
½ teaspoon chili powder
½ teaspoon coriander
½ teaspoon cinnamon
A few drops of vanilla
Directions
1. Roughly chop the chocolate into small squares.
2. Using the double boiling method (mine included a large bowl over a skillet of softly boiling water), melt the chocolate and stir until smooth.
3. Slowly stir in milk until you have your desired texture.
4. Stir in spices and lastly add vanilla.
5. Best consumed at a chocolaterie café counter or with your food blogger friends in the 90 degree LA heat. Still good.
Type: Breakfast
Author: Jennie
Difficulty: Easy
Yum