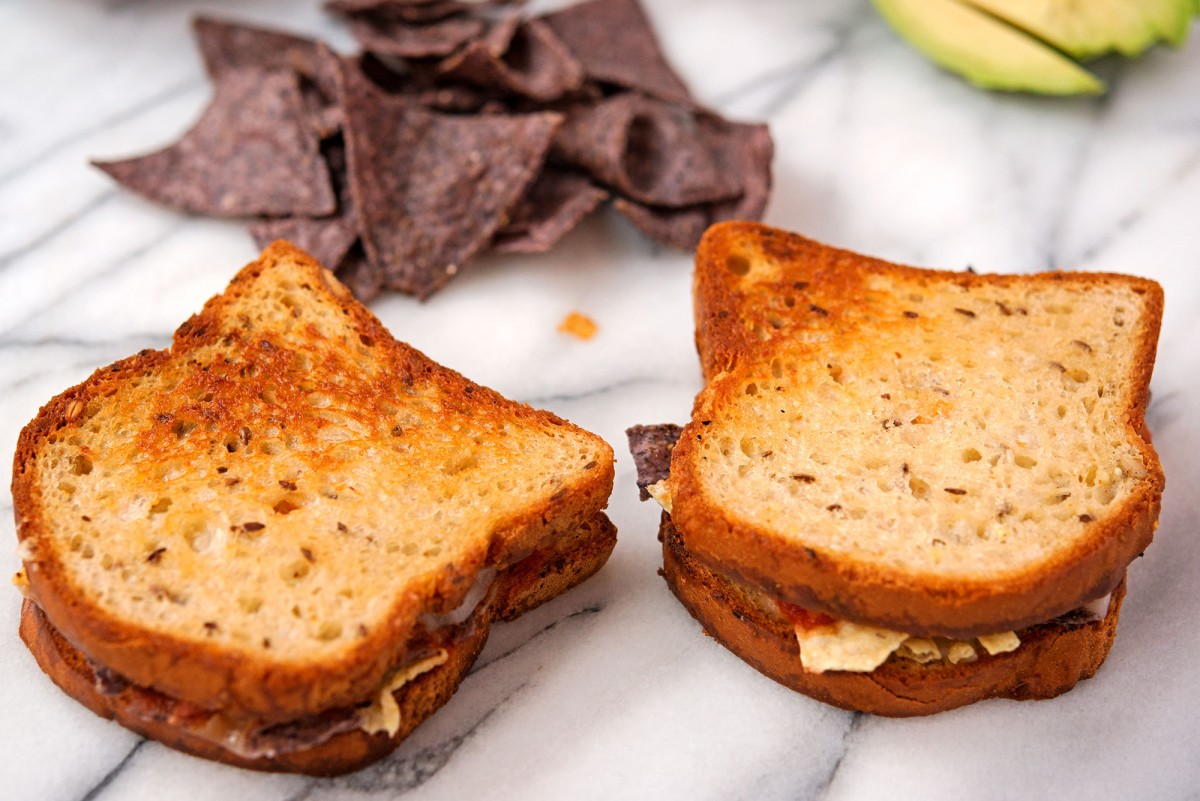 Ingredients:
Butter, enough to slather on bread
2 slices Gluten-Free bread of choice (we used Trader Joe's GF Brown Rice Bread)
6 generous slices cheese (TJ's heavenly Cheddar Gruyere combo)
1 tablespoon salsa
1 handful lightly crushed tortilla chips
avocado, for serving, optional
Directions:
1. Preheat your skillet to a low setting. Butter both sides of your bread (trust us, though this gluten free bread looks and feels cardboard-like, given some love, butter and toasting it's just wonderful).
2. Place bread slices in skillet side-by-side and flip both when lightly toasted.
3. Layer cheese on both slices of bread and wait for it to start melting.
4. Choose a side and dollop on salsa, then crushed chips on top.
5. Close sandwich by placing the opposite slice of bread on top of the loaded one. Toast to your preferred perfection.
Type: Main Course, Gluten Free
Author: Jennie
Difficulty: Easy
Yum