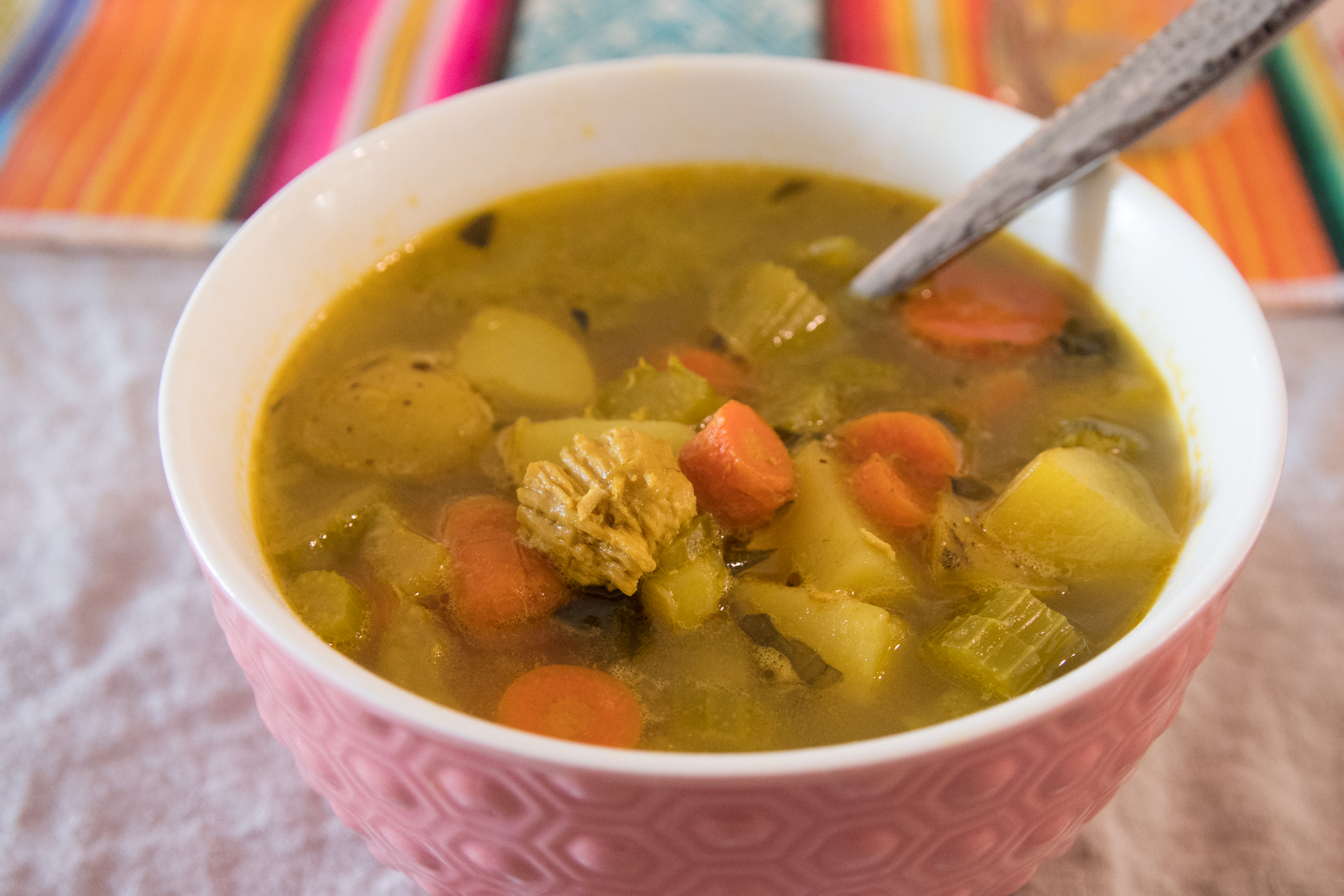 Type: Soups
Author: Jennie
Difficulty: Easy
Prep Time: 15 minutes
Cook Time: 45 minutes
Inactive Time: 60 minutes
Servings: 6-8
Ingredients
2 chicken breasts
4-5 small potatoes
5 carrots
1 bunch celery
1-2 tablespoon olive oil
4-5 cup vegetable or chicken broth
1 lemon, juiced
1 teaspoon turmeric
1-2 teaspoon cumin
1 teaspoon paprika
1 teaspoon salt
Directions
Boil chicken breasts in water. This will take about 20 minutes.
Meanwhile, chop your potatoes, carrots, and celery.
When your chicken is done, remove from pot, drain, and cut into bit size pieces.
In a dutch oven or soup pot, heat oil. When hot, add potatoes. Brown for about five minutes over medium heat.
Add carrots, celery, and broth. Stir and bring to a boil.
Add the lemon juice and spices, and taste and adjust to your liking. Let simmer at least 30-45 minutes. Serve hot!
Yum