To add to our spinach dishes of May, I thought what better than a chicken spinach pie? I love having something easy to contain for lunch or dinner, because it makes clean up easy and transport to work even easier! I also secretly love breakfast-influenced dishes for every meal.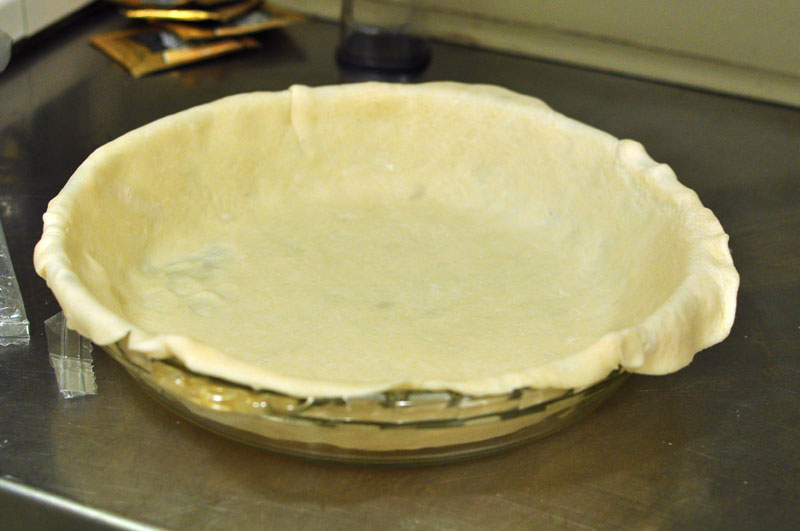 Start with a pie crust. I used one I had in the fridge from when I made banana cream pie, but you can certainly make it from scratch if you'd like!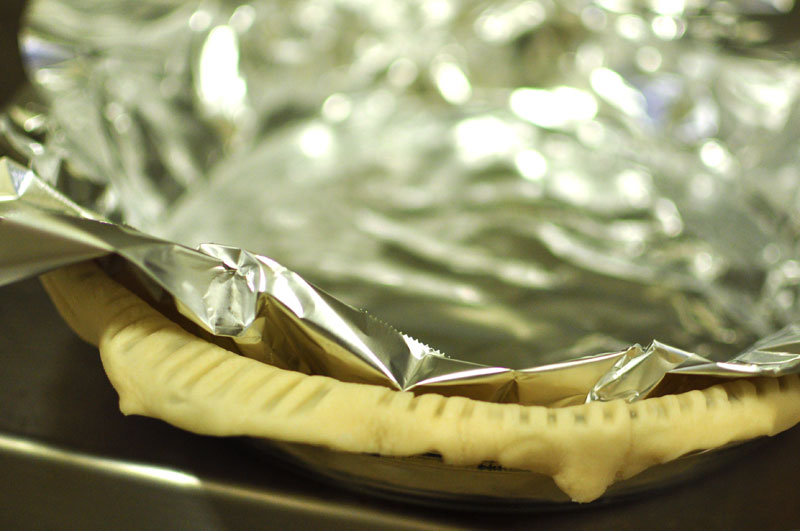 Line with foil and pie weights, and precook for a few minutes. Don't do it too long, just about 5-10 minutes or so, so the bottom isn't soggy when the pie is done!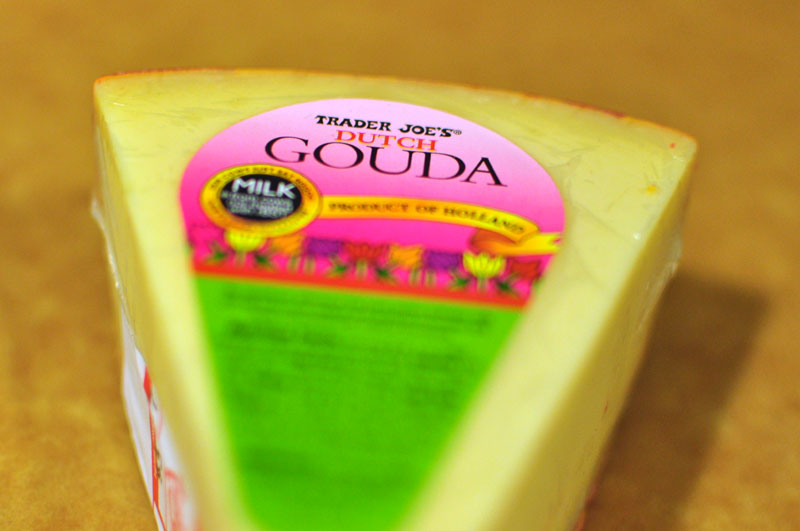 Now, you're going to use egg for your base, and some milk. And, if you're me, gouda cheese.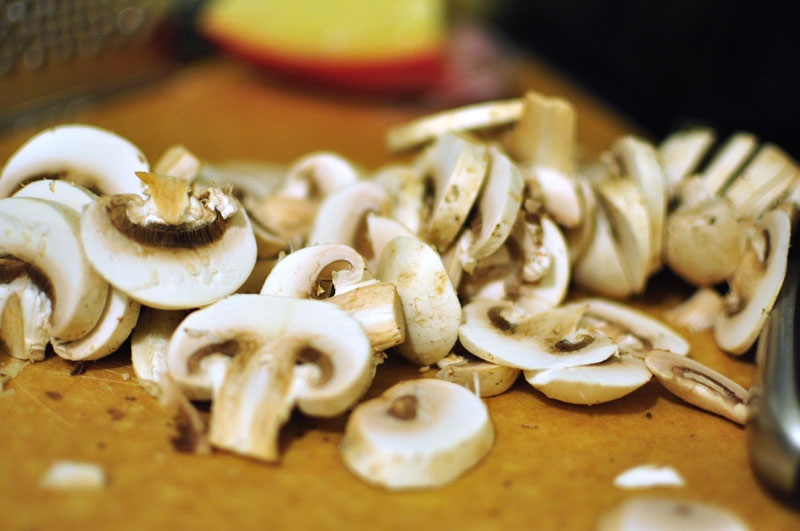 And some delicious mushrooms. Or whatever vegetables tickle your fancy, really.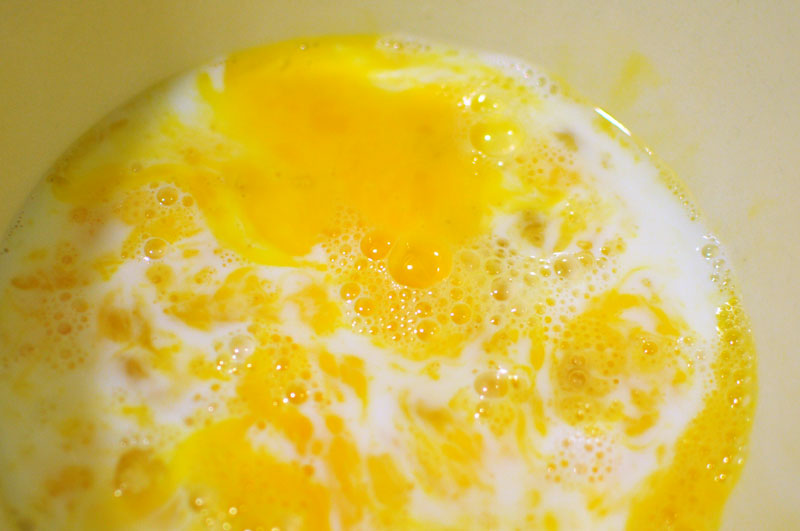 So take your eggs (beaten) and your milk, and mix together.
Add your gouda and your parmesan. And your salt and pepper. And your garlic.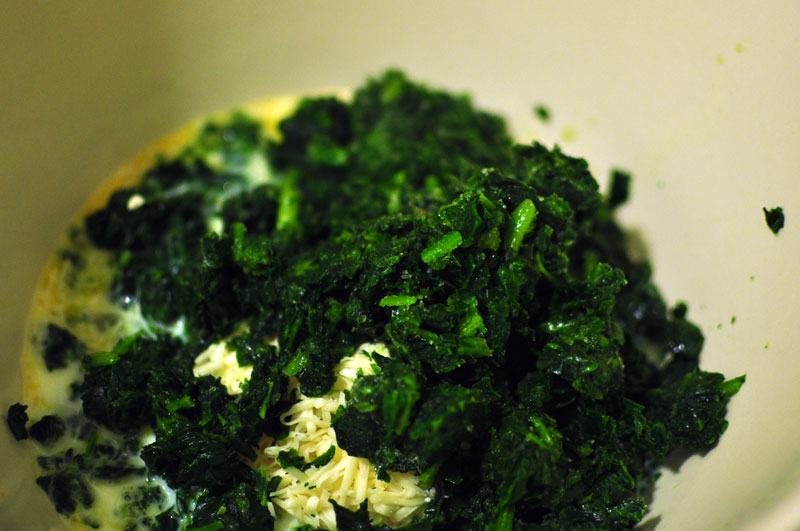 Then add your spinach. A word about spinach – make sure you really drain it! If you don't, it'll give off tons of water in your pie and it'll never be done! And, it'll be really watery when you eat leftovers. Don't be like me the first time I made a spinach pie – drain your spinach.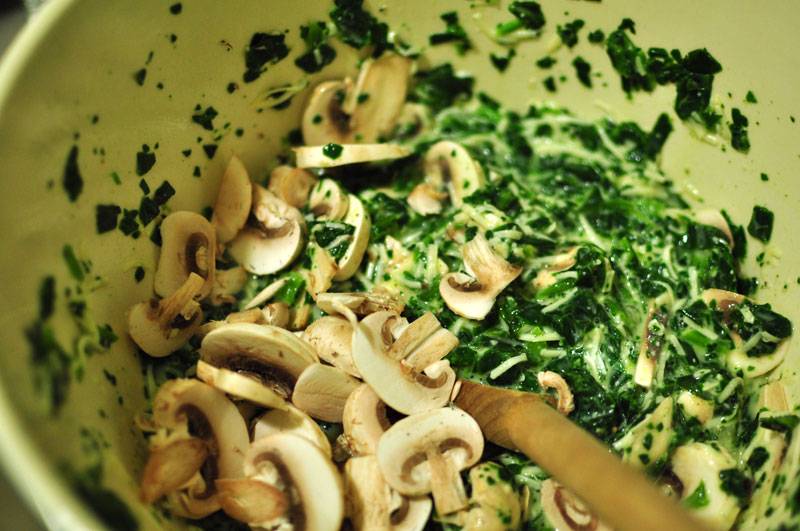 Add your mushrooms. And your cooked chicken.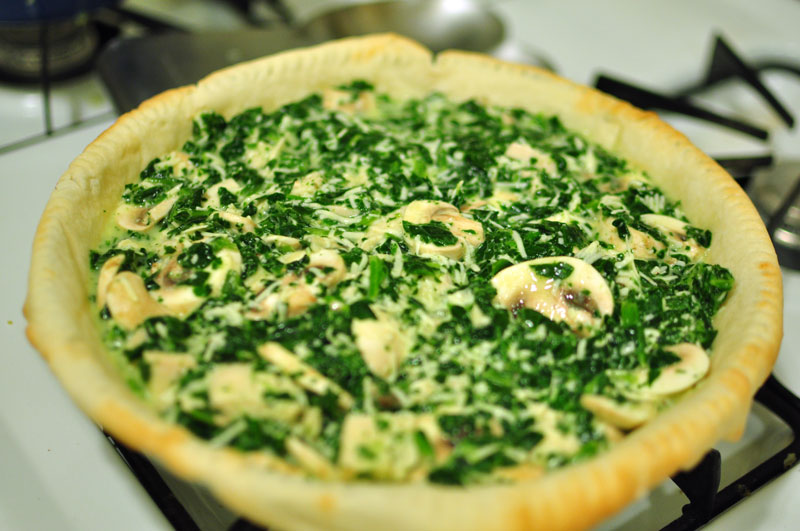 This is what you're pie will look like when you pour it in!
Now, stick it in the oven for about 45 minutes. It really does take quite a bit of time.
And, when it's done, it'll look like this.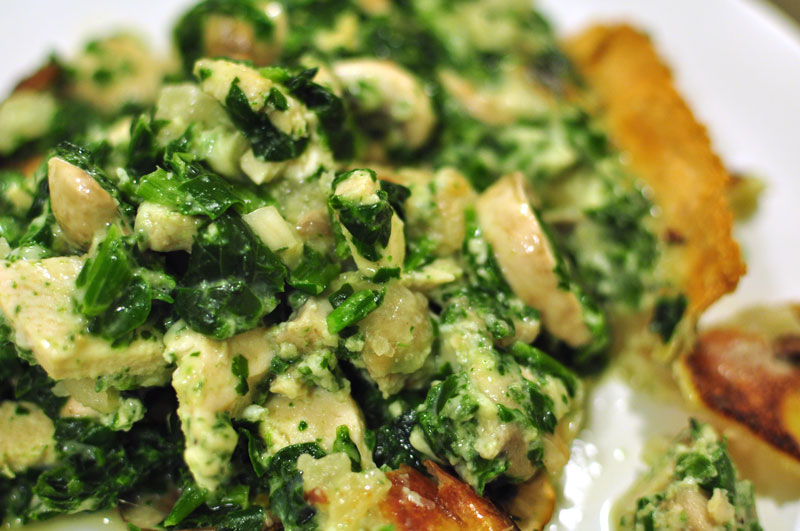 Here is your completed pie! This pie makes a great dinner, and great leftovers. It has protein and your veggies, and even a mushroom superfood. It's basically the best pie ever, and I think you should make it right now.
(And save me a piece?)
Here's the recipe:
2 cloves garlic, minced
3 slightly beaten eggs
1 10-ounce package of frozen chopped spinach, thawed/drained
1 cup shredded gouda
2/3 cup milk
2 tablespoons Parmesan cheese
1 cup cooked chicken
1 pie crust
1/4 teaspoon black pepper
salt 
Yum