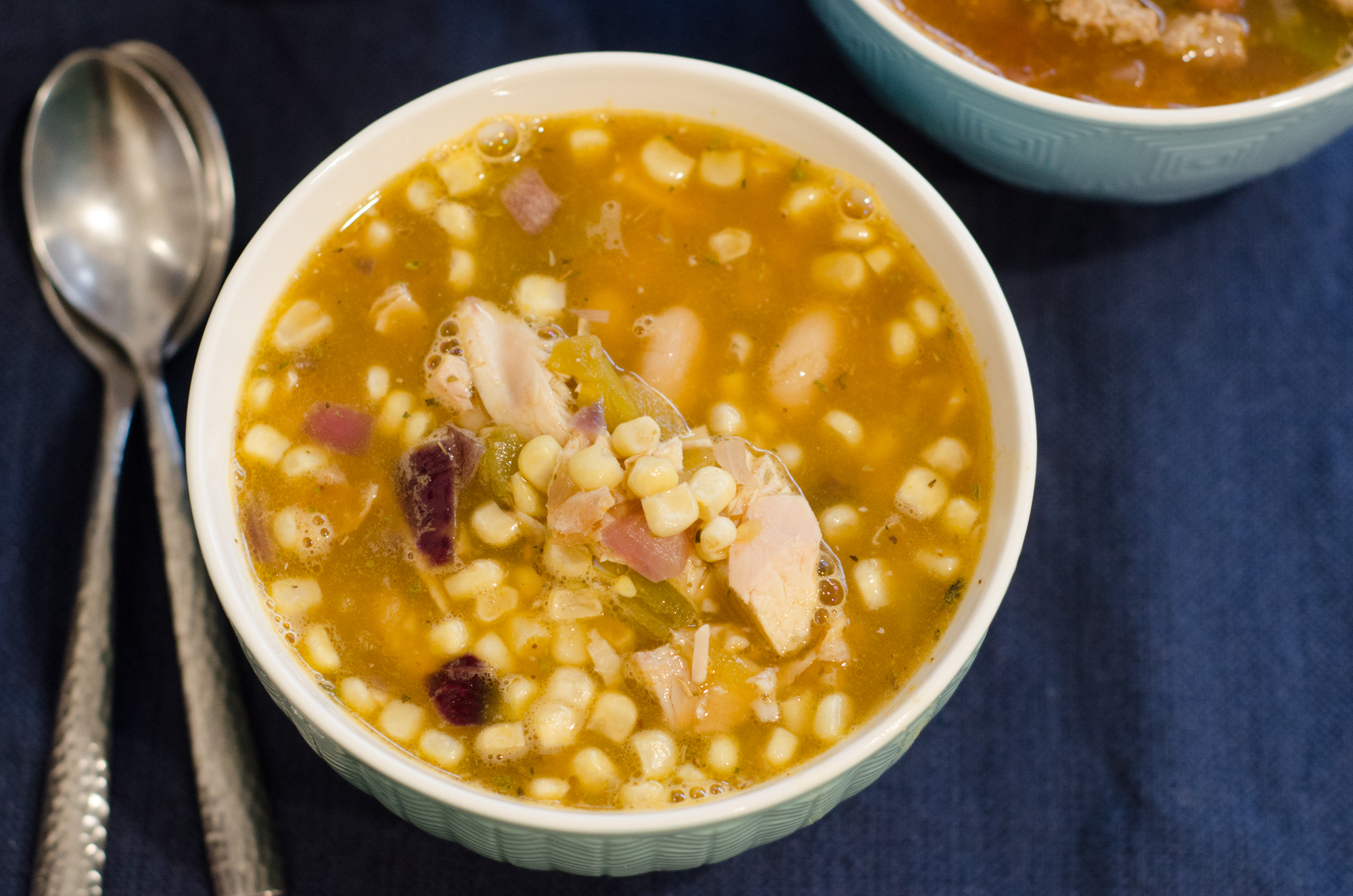 Type: Soups
Author: Jennie
Difficulty: Easy
Prep Time: 20 minutes
Cook Time: 25 minutes
Servings: 8-10
Ingredients
2 tablespoon olive oil
4 cloves garlic, minced
1 large red onion, diced
6 cup chicken broth
2 cans cannellini beans
2 cans diced green chiles
2 teaspoon ground cumin
1 teaspoon dried oregano
1/4 teaspoon cayenne pepper
1 1/2 teaspoon kosher salt
1 bag frozen corn
1 rotisserie chicken
1 avocado, diced
tortilla chips, for serving
Directions
Dice your onion and garlic.
Add olive oil to a Dutch oven, then add garlic and let it sauté for 2-3 minutes.
Add onion and let sauté for 5 more minutes.
Add your chicken broth and bring to a simmer. Meanwhile, drain your beans, then add to the simmering broth. Add chiles, spices, and corn.
Meanwhile, shred chicken off the bones then add to soup. Bring to a boil and let simmer about 20 minutes.
Serve hot with avocado and tortilla chips.
Yum