January's grainy side was Orzo.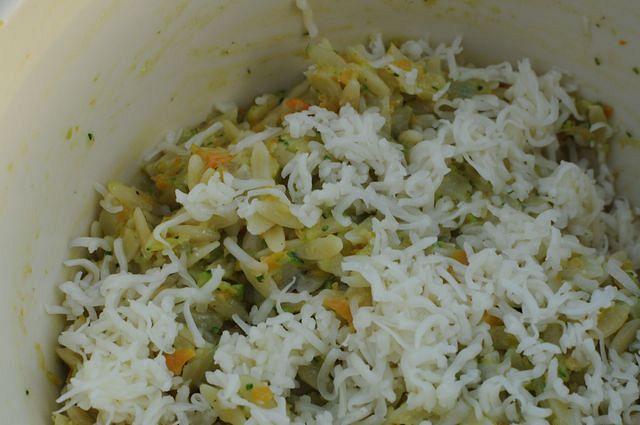 Prep time: 10 minutes
Cook time: 12 minutes
Servings: 4
Ingredients:
8 oz orzo
4 oz fontina or your favorite cheese
3 tbsp olive oil
2 1/2 garlic cloves
1/2 onion
6 small OR 3 large carrots
2 medium zucchini
Directions:
1. Put water on to boil. When boiling, add orzo and cook to box directions.
2. Meanwhile, mince/food process carrots and zucchini
3. Put a frying pan on with 3 tbsp olive oil. Heat to medium-low. Saute onion and garlic.
4. Add carrots and zucchini
5. Drain orzo, and add to frying pan. Saute 2-3 minutes
6. Add salt and pepper to taste. Add fontina. Mix well.
Make four servings.
Cost per serving: $0.80

Yum