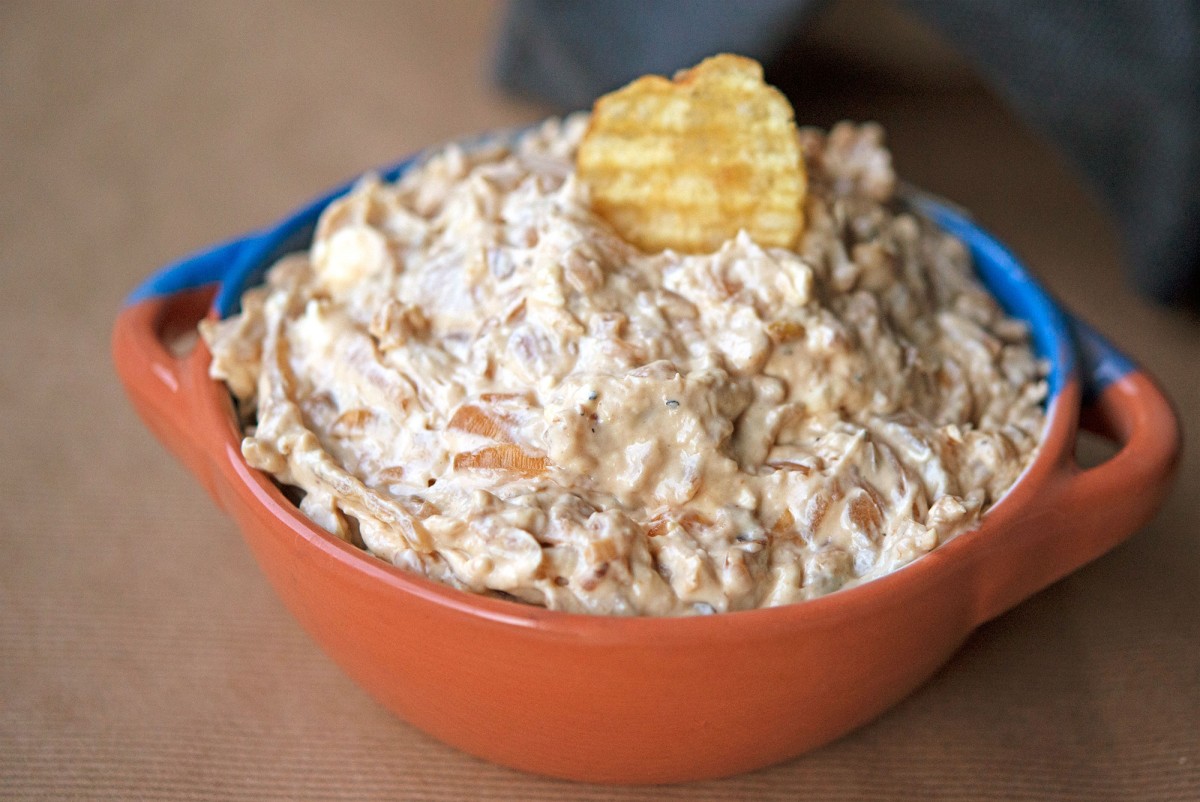 Ingredients:
2 large yellow onions
4 tablespoons butter
4 tablespoons olive oil
¼ tsp cayenne pepper
½ cup cream cheese
½ cup sour cream
s/p
ridged potato chips
Directions:
1. Cut onions however you like – we did them into thinly sliced half-circles, but ultimately we think smaller would be better, so try a large dice for easy of eating!
2. Time to caramelize your onions: put onions in butter and olive oil over medium-low heat in a pan (we prefer cast iron.) You're going to be in this for the long haul, so you're going to want to be patient. These can take up to forty-five minutes, but they're so worth it. Basically, you're going to stir your onions on medium-low heat every couple minutes for about ten, then turn the heat to low and stir occasionally, allowing the onions to caramelize. You can add a teaspoon of sugar if desired to make them just a little sweeter, but that's optional. You'll know when they're done when they're deep brown in color, and you can taste the caramel on them.
3. Now the rest is a breeze; let the onions cool off the heat while you mix together the cream cheese, sour cream, cayenne, and salt and pepper them. You can add more cream cheese and sour cream depending on the onion to cream ratio you like, and you can add more cream cheese or sour cream depending on which of those you like better, too. This really can go whatever way you prefer so play around with it until you have a dip you are proud serving.
4. Serve with potato chips, preferably with ridges to have more places to hold your dip!
Yum