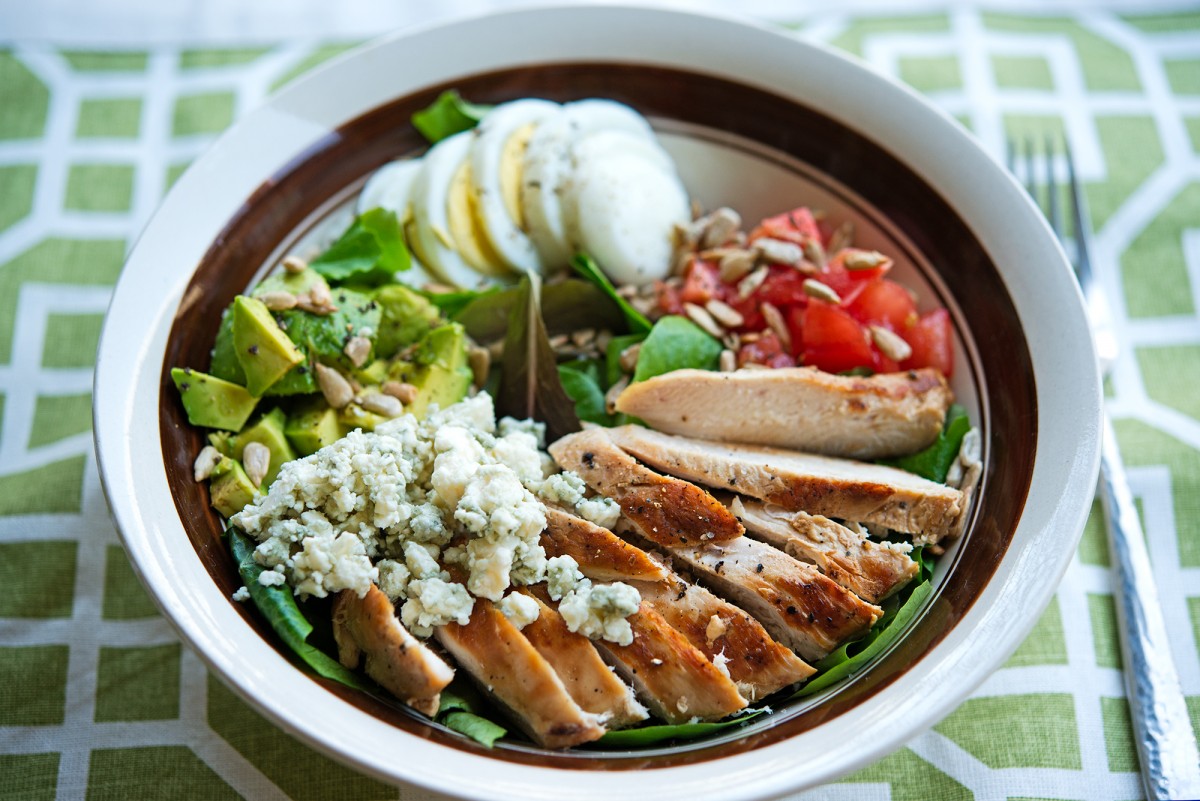 This Cobb Salad has a California twist…we love avocado in everything, and we cut the bacon out, opting for sunflower seeds!
Ingredients:
2 cups mixed greens
1 chicken breast, grilled & sliced
1/2 avocado, sliced
1/2 tomato (or a handful of cherry tomatoes)
1 hard boiled egg, sliced
1 oz blue cheese, crumbled
handful of sunflower seeds
Mix all ingredients in a bowl. Add dressing if desired – makes one serving or two sides. Enjoy!
Yum