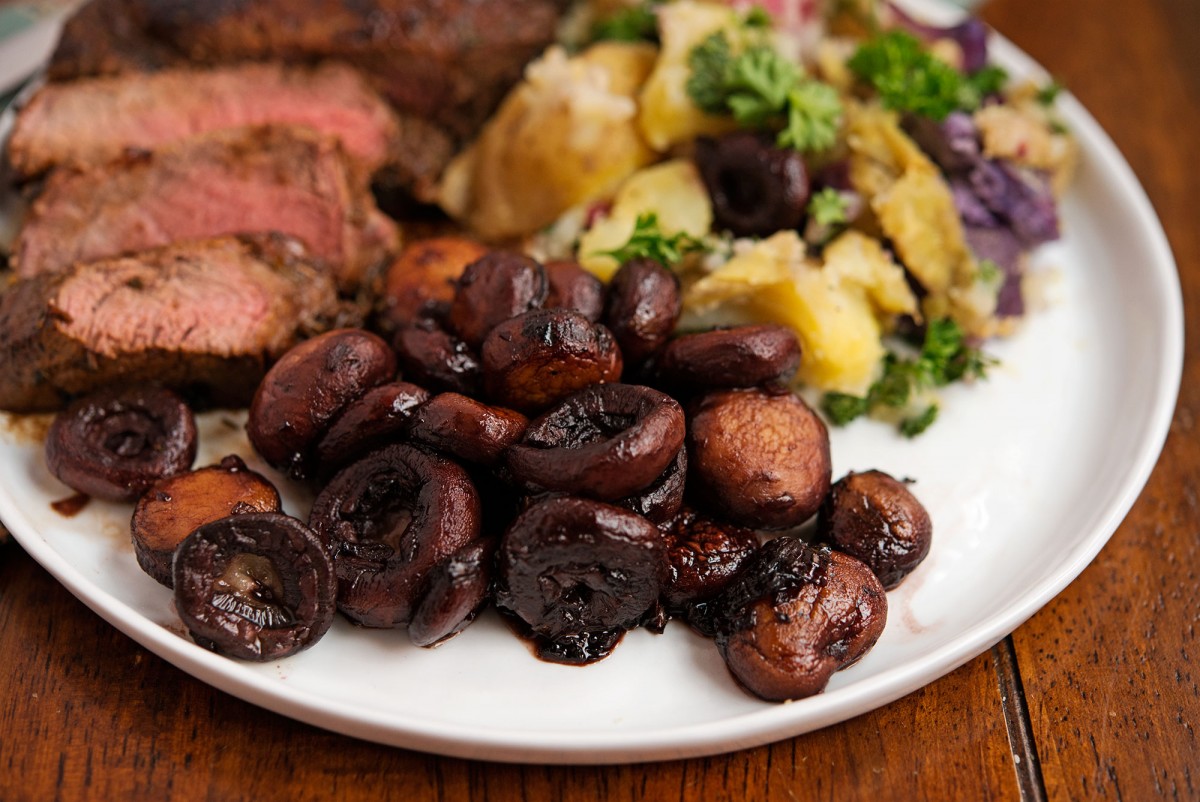 Ingredients:
button mushrooms, cleaned and stems removed (we recommend 16 – 24oz)
1 medium shallot, minced
2 tbsp olive oil
3 tbsp butter
2 cups red wine
Directions:
1. Heat olive oil and butter in large frying pan and saute shallots over medium heat for 1-2 minutes until the begin to turn translucent, careful not to let them burn.
2. Add mushrooms in a single layer that covers the bottom of the pan and cook until golden brown on both sides. Note: Some will prefer to accomplish this with frequent stirring, while others prefer a meticulous approach, browning one side then carefully flipping each mushroom cap individually to brown the other side. Take whichever path feels right to you. We don't judge at GMS.
3. Add red wine and reduce heat to medium-low. Simmer 40 – 60 minutes until the wine is reduced.
Yum